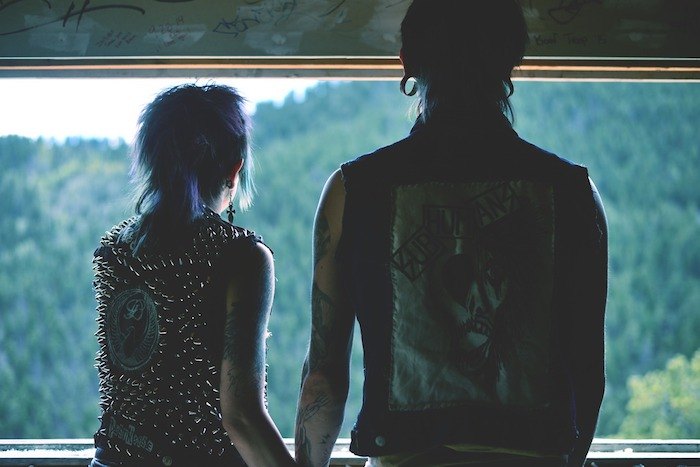 User profiles are more important than they might appear to most people. Of course, it is important that users get to post their own content on your website, connect with their friends and with other users, as well as gain access to a diverse stream of content.
After all, that is why we spend most of our time on social networks. What is more than this, however, is that user profiles can help users develop a certain sense of loyalty toward your website.
If they get to customize their own profiles, display their information and images, and find that their profiles allow them extra privileges on your website, they immediately feel like your website has become their spot.
That's why setting up a flexible user profile system is crucial to growing your user base, and using the plugins I'm about to walk you through, you'll be able to do so with very little effort. Here are 7 of the best user profile plugins to use with your WordPress website.
Best User Profile Plugins
Youzer
Profile Builder Pro
ProfilePress
UserPRO
Users Ultra
UsersWP
User Profiles Made Easy
1. Youzer
Youzer is a panoramic community building plugin, and so not only does it help you set up a user profile system, it also provides these profiles with a wide range of utilities. Let's start with the basic profile features.
The plugin lets users create and customize their own profiles which they can choose to make private so as to have them viewed only with their consent. Youzer also protects all of the users' information and enables each user to configure his/her own privacy settings. They can also customize their profiles, adding custom tabs and links, as well as choosing the header styles, color schemes, and so on.
There are multiple templates for each of these aspects. Youzer comes with 14 different header styles, 16 color schemes, 20 profile widgets, and 8 profile tabs. Users can spice these visual features up with some animation effects or they can choose a flat design. Either way, Youzer's profile designs are fully-responsive, and there are unlimited possibilities when it comes to mixing up these various elements. Finally, users have the capability to display an unlimited number of ads on their profiles.
After the profile design is all set up, the user can then start to upload their content. Youzer supports all forms of content. Users can write their statuses just like they do on Facebook, share quotes, add photos and videos, and even display slideshows.
They can also write posts of any length or upload podcasts with their own voices. What you do not get on most of the major social media platforms and which Youzer provides is file upload. Over and above that, Youzer has more than 30 various elements that can be embedded in the users' profiles which can make them more interesting and functional.
There are various social features which your users will definitely enjoy having access to. Youzer is a fully-fledged social networking platform. That means that it facilitates social walls through which users who are connected can post on each other's walls. They can also send messages to one another, like and comment on each other's content, and mention other users in posts. Of course, there is a friendship feature.
Users will be able to find the people that they know through the website's members' directory, and once two users are connected, they will view each other's activity through their activity stream. Any interactions between users trigger notifications. There are some complementary features like emoticons and verified badges that will make it feel more like any of the major social networks.
2. Profile Builder Pro
The best thing about Profile Builder Pro is that it operates exclusively on shortcodes. That makes the job quite simple. All you are required to do is create a new page, name it based on the function that it's intended for (ex: edit profile), and simply add the shortcode and publish it.
The plugin enables you to create a frontend login page, registration system, and allow users to edit their profiles and manage their login information. You can also have an email confirmation sent to users upon registering on your website. The plugin provides you with the option to require admin approval before the registration is complete.0
You can choose to provide any of your users with administration rights, which you can use in order to have somebody on your team help manage user registrations and profiles. When a user has these rights, they will get to customize user fields or add some of the existing field options to the user forms. They would also have the right to approve/disapprove user registrations.
Registration forms are created using a drag-and-drop builder through which you can arrange the fields to fit your requirements. The best thing with the forms created by this plugin is that they support conditional logic, which will help make the forms more efficient and targeted.
Users, on the other hand, will get to freely manage their profiles once they are registered. The plugin allows them to upload avatars that fit into pretty much any WordPress theme. More importantly, they have the option to restrict their content (individual posts or pages) to other users based on their roles and status. They are also guaranteed to have their profiles protected at all times since the plugin enforces strict standards on the login details and passwords.
For the sake of data privacy, there is a free add-on for this plugin that makes it conform to GDPR standards. There are other premium add-ons through which you can allow your users to connect through various social platforms, purchase from your WooCommerce store, and subscribe to your newsletter (MailChimp, MailPoet) or forum (bbPress, BuddyPress).
3. ProfilePress
If you have some knowledge of CSS and HTML then there's a lot that you can do with ProfilePress. The plugin operates with shortcodes, but you can use CSS to integrate its features into your website's theme. ProfilePress is primarily a form builder that is especially focused on user registration, edit profile, and password reset forms.
However, it also lets you manage user profiles. You can have an unlimited number of each of these forms created, posted, and filled on your website. Once a form is filled, you are notified about it inside the admin panel and the moderation is left to you.
When a registration is approved, an email notification is sent out to the user and then they get to customize their profile. They can upload their avatars to these profiles, add their information to them, etc.
Instead of having to register from scratch, though, users have the option to log in using their social media accounts since the plugin allows that for Facebook, Twitter, LinkedIn, Google, and GitHub. If you want to get the most out of this plugin, however, it would be best if you used one of the premium versions of the plugin.
4. UserPRO
There are plenty of uses for this plugin besides ones related to user profiles, but these are the ones that I'll focus on for now. UserPRO allows users to either register to your website using their social media accounts or by filling the registration form.
You can use the plugin to customize these forms and completely control their fields. The plugin allows you to even automatically assign each form a certain user role (ex: customer, subscriber, etc.) Once the registration is over with, users then receive their profiles which they can customize as they wish. The plugin is pretty flexible in that area.
UserPRO facilitates the creation of a social network on your website where users can follow each other, connect, and view each other's activity. Any user has the capability to restrict his/her content for other users. These could be certain users or global users.
The plugin is integrated with several major platforms of various functions, which includes WooCommerce, BuddyPress, MyCred, and many others. Finally, UserPRO is compatible with Facebook, LinkedIn, Instagram, Twitter, Google+, and VK.come. Users can register through their accounts on any of these platforms.
5. Users Ultra
Users Ultra covers everything that you can ask for from a user profile plugin, both on your side and on the user's end. The plugin works from inside the WordPress dashboard. As the admin, you have the option to manually manage users, from approving/disapproving new users to upgrading/downgrading existing users. You can allow your users to log in using their Facebook, Twitter, Yahoo, Google, or LinkedIn accounts.
Users get their own user panels where they can handle their images, profile pictures, personal information, and messages quite easily. Users can follow other users in order to view their activity, or they can become friends with them, which opens up a wider range of possible activities between both parties. For instance, a user can choose to restrict all or part of their content to their friends.
Images can be made public or private, and the same applies to posts. If there is some sort of competitive aspect to your website or if you have ranking criteria in place, Users Ultra enables you to either manually award badges to users or to automate the awards by defining the criteria.
Users will have access to each other's walls (depending on each user's privacy preferences), and they can like each other's content and use the 5-stars rating feature to rate each other's photos and galleries. The plugin itself facilitates the creation of galleries as well as the embedding of videos from YouTube and Vimeo.
Users Ultra is also a good way to monetize your website's membership system. It enables you to create price comparison tables, and the plugin is integrated with PayPal to help you receive payments.
There can be multiple membership plans in place each with its own special settings. Users Ultra is also integrated with MailChimp, which will help you add users to your mailing list, as well as bbPress through which you can make the website a fully-fledged online forum. Another incredibly useful integration is WooCommerce, which enables your users to manage their online orders from your store through their user panels.
6. UsersWP
The majority of this plugin's functions work on the frontend, which you would find to be quite a relief if you're not exactly confident with the complexities of the backend. Most of UsersWP's features require simple shortcodes.
There are shortcodes for login forms, registration forms, edit account forms, users' directory, user profiles, password recovery, password reset, and so on and so forth. User profiles can be customized using a drag-and-drop builder, and they can include posts, comments, and custom fields. That's an interface that anyone can find comfortable regardless of their level of expertise.
The plugin's add-ons take its utility to a whole other level, though. There is a GeoDirectory add-on that lets you include listings in your website, as well as a WooCommerce add-on that enables you to run an online store for your members. The bbPress integration will help you turn the website into a forum, and there is an Easy Digital Downloads integration that will enable users to download content from your website which you can choose to monetize.
There is also a WP Job Manager integration which will enable you to turn the website into a job recruitment platform. Through other premium add-ons, users can follow each other and become friends, as well as view their profiles' completion levels. All of the add-ons are included in the premium plans that are listed above.
7. User Profiles Made Easy
Here's another plugin that works almost completely on the frontend, and is just as simple as UsersWP in that it can be fully managed using shortcodes. Using these shortcodes, you can create any number of custom profile fields, registration forms, and decide which category of users has the permission to enjoy which features. Also, you can set up a member directory, groups, and more. The plugin allows users to log in using their social media accounts.
Users can make their profiles private, restrict their content to friends, and customize the tabs in their profiles as they wish. You can include a WooCommerce tab for them to manage their orders through their profiles.
What really stands out here is the utility of the user profiles. Besides being able to post their own content and view the content posted by others, users can also recommend posts so that whenever someone views their profile they would get to see that recommended content. The paginated member lists are an awesome feature of this plugin, too.
Users can search for profiles quite easily, and featured members can be given higher rankings in the search results. As the admin, you can determine user roles, and the search engine can be filtered by these user roles in addition to several other criteria. There are several integrations that provide this plugin with even more utility. These include AWeber, Google Sheets, Google Docs, Gmail, Google Maps, MailChimp, Salesforce, Campaign Monitor, and Active Campaign among others.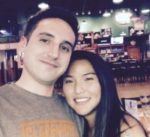 Nathaniell
What's up ladies and dudes! Great to finally meet you, and I hope you enjoyed this post. My name is Nathaniell and I'm the owner of One More Cup of Coffee. I started my first online business in 2010 promoting computer software and now I help newbies start their own businesses. Sign up for my #1 recommended training course and learn how to start your business for FREE!