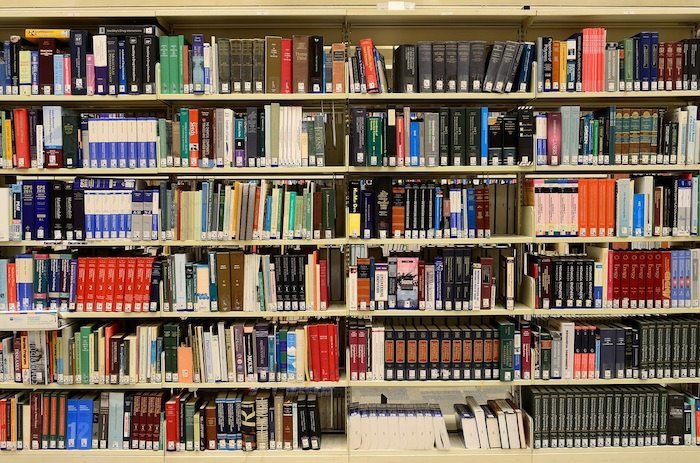 Managing a school website can be a bit of a complex job if you want that website to truly be effective at any level. Such websites require multiple modules, each to handle a certain part of the school management system. There are the student applications, enrollment, payments, exams, and everything in between. Imagine bringing all of the school's administrative departments, staff, students, and their parents on the website and you would get an image of what a proper school website should look like.
To do so without the help of a plugin that covers all of these aspects at once you would need a team of developers and a whole lot of effort to go to the website. Thankfully, though, there's no shortage of school management system plugins that you can resort to. You only need to know which one will cover your needs, and that's what this article is all about. Here are 5 of the top plugins that you can rely on in order to install a comprehensive school management system on your website.
Fedena
The reason I put Fedena at the very top of the list is that it simply puts in place a comprehensive system through which you can manage every aspect of your school or educational institution of any kind. That covers the aspects concerning the administration, teachers, parents, and students. Fedena has a module for each part of the school management cycle. The core modules include timetables, event calendars, student admission, courses, a report center, human resources, news management, finance, employee login, student remarks, and many other things. The core modules even cover student attendance, student information, and a messaging system.
There are more features that come with the pro packages. For instance, the Pro modules handle assignments, transportation, discussions, tasks, Google SSO and Google Docs, inventory, libraries, polls, data management, galleries, and discipline. The Pro Plus package covers further than that, including applicant registration, custom reports, online tests, and enables the integration of payment gateways. The Enterprise package, which is the highest bundle offered by Fedena, goes on to provide a form builder, document manager, blog, automatic timetable generator and can enable you to manage your alumni and auditing.
Despite all of these features, Fedena is actually pretty simple to use. Everything can be managed from inside your dashboard, and you can even use one of the core modules to customize dashboards for your staff as well. The user interface is quite smooth, too, and the search features will make your users' experience with your website substantially more efficient. Through Fedena, you can build your school's website to be a social platform at the same time, displaying the birthdays of school members, allowing students and teachers to engage in open discussions, and providing a news feed that covers topics related to the school.
Setting up a timetable or keeping track of attendance using Fedena will prove easy on you as well as on your staff. Most of the work is done through a drag-and-drop interface, and the steps will not be time-consuming. Fedena will also help you issue student ID's, manage their details, and organize the batches of applicants and students. Finances are very easy to classify and manage using this platform, and exams can be evaluated and reported in accordance with several different methods (i.e. GPA, CCE, CWA, ICSE).  Last but not least, Fedena comes with 21 built-in languages, which means that you can make your website equally beneficial to students of various nationalities.
School Time
School Time will help you build a system for your school that students, their parents, teachers, and accountants can gain access to. The plugin has no limit on the number of users that can access your system at any time. Multiple separate boards can be created on the School Time platform for students and teachers of each grade or course. On each course's board, teachers can keep track of their classes and the students enrolled in the course, as well as run exams, grade them, and issue the reports.
Students can be divided into either classes or batches, and the same student can be tagged to multiple boards (courses) which they can access simultaneously at any time from their personal dashboard. School Time enables the creation of timetables which can be posted on each class's board. The plugin also allows teachers to create and publish as many exams as they want on their boards, and both students and parents can be given access to these tests with their logins.
The School Time analytics will make it way easier for the administration and the teachers to keep track of students' overall performance. Through the dashboard, users will get to view teacher workload analyses, attendance analyses, school stats, overdue payments, male-female ratios, and the student leaderboard. The attendance charts and finance reports can be managed from inside the dashboard as well.
Furthermore, the School Time maintains directories for the students, teachers, and parents. The last part to be covered here is concerned with School Time's integrations. The plugin is integrated with more than 10 SMS service providers and 4 different email delivery services including Mandrill and SendGrid. It's also pre-integrated with more than 60 global payment service providers that the school can receive its payments through.
WPSchoolPress
WPSchoolPress is one of the most WordPress-compatible plugins in this category, and it will make managing your school's website from the comfort of your WordPress dashboard easier than you might expect. Using WPSchoolPress, you can create a system through which you and your staff can manage all of the school's affairs very smoothly. Teachers can use WPSchoolPress to keep track of individual students' attendance, and both the admins and the teachers will get to access the attendance records at any time.
The plugin also provides teachers with a grade book interface where they can document students' performance on each subject, and students and parents will gain access to that and will be able to search the grades by subject. One of the most important things about WPSchoolPress is that it allows the importing and exporting of students' information using the CSV format. Over and above that, WPSchoolPress allows the administration to create classes/courses very easily, to which it can then assign students and teachers. Any class that is added can be then listed in the students' grade books.
Furthermore, the plugin enables the creation and publishing of exams on the website which students can access using their logins. It also provides templates for calendars, exam schedules, and an event planner. These items can be viewed by teachers, admins, students, and parents so long as they have logins for the website. There are email notifications that can be sent to these respective groups as well regarding anything related to the school, and the same can be done via SMS if you're using the premium version of WPSchoolPress. Finally, you can add a section that is dedicated to transportation details. The best thing is that the plugin is quite developer-friendly, meaning that you'll be able to add features to it using some code, or else you can contact the plugin's developers and have them customize a package of features for you.
Schoex
Schoex is quite the lightweight plugin, and thanks to a robust team of developers and a customer support team working around the clock, not much can go wrong with this plugin. In terms of features, Schoex has a lot to offer as well. The plugin operates on a high-quality interface that will make the website easier to handle for you as well as for the staff, students, and parents. The plugin enables you to assign these roles to the users and then determine the parameters that each role will gain access to. Each of these users will get to have their own dashboard that is customized in accordance with their respective roles.
Through Schoex you will get to create calendars for your school, and the plugin provides templates for various types of calendars from different parts of the world. These include the Gregorian, Persian, Ethiopian, and Islamic calendars. Besides the global calendars, the plugin is multilingual as well. Schoex will enable your students to apply through the school website, and the administrators will get to approve or decline the applications from their dashboards. You can also issue invoices and receive payments through the Schoex platform. Schoex is integrated with PayPal, 2Checkout, and PayUMoney through which the money can be transferred.
Teachers will get to access the students' data, approve their enrollment in classes, and monitor their attendance and performance. The details regarding performance are then put into stats that parents and students can access at any time. Schoex facilitates exam creation and publishing, online tests, and homework assignments. The school can even have its own online library. Schoex facilitates a system of notification emails or SMS messages that can be sent out to each group of users (i.e. teachers, students, parents). It also enables you to create polls for any of the user groups. Finally, Schoex has its own Android app which users can access their dashboards on your website from.
Inilabs
Although it's the last one on the list, Inilabs is far from being the lowest in quality. There's nothing in our area of concern that Inilabs did not cover. Through Inilabs, you can add an unlimited number of users from your school and assign them their respective roles. The roles include admins, teachers, students, and parents. For each of these users, Inilabs provides an advanced dashboard with all the information, options, stats, and features that each user role will need to do what they came to the website for. When assigning the roles you will get to determine what each group of users will gain access to. The stats that appear inside the dashboard are backed by advanced charts to demonstrate the figures related to payment, performance, etc.
If a user is given that permission, which will probably go to the admins alone, they can set the website to a new academic year. Then the stats and curriculum boards are automatically reset. Through the website, parents and students will get to apply to your school and make their due payments. Inilabs is integrated with both PayPal and PayUMoney. Invoices can then be issued when the payments are made. Whether it's that or any other thing that one or more of the user groups need to be notified about, you can customize email and SMS notifications using the plugin. You can manage the school's expenses through the admin panel as well.
Besides managing students' information, teachers will also get to create and publish their own exams and have students take them online. They can then grade them and attach the marks to the students' profiles. Parents will have access to these grades as well as their children's attendance stats. That way they can keep track of their performance at all times. Students can be promoted from one class to another if their performance qualifies them for that, and this, too, can be done using the Inilabs plugin.
In the end, teachers can issue advanced and detailed reports about their students. Inilabs provides templates through which you can display information regarding extracurricular activities, transportation, and holidays. It also facilitates media sharing by any of the user groups as long as it is appropriate content. You can monitor that yourself through the admin dashboard and approve or block the content according to what you see fit.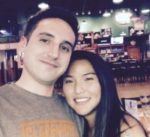 Nathaniell
What's up ladies and dudes! Great to finally meet you, and I hope you enjoyed this post. My name is Nathaniell and I'm the owner of One More Cup of Coffee. I started my first online business in 2010 promoting computer software and now I help newbies start their own businesses. Sign up for my #1 recommended training course and learn how to start your business for FREE!