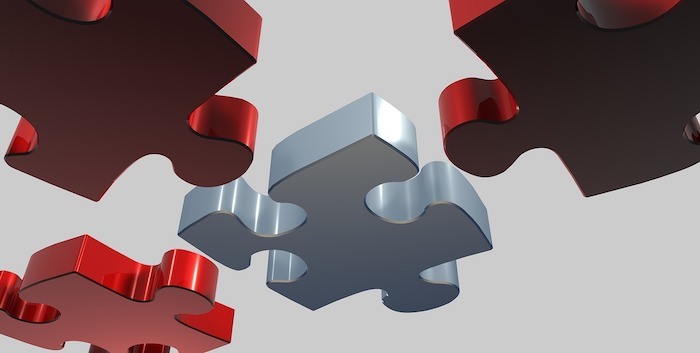 Your website's content should be treated as your topmost asset in any online business. That's what users come to consume before they go on to purchase what you have to offer them. If you're running a blog, then the content is itself your revenue source.
However, most content creators do not properly utilize their content. No matter how good your content is, you have to put it in reader's way in order to actually get it seen.
Otherwise, it will just sit unread on your website, especially when it's old content that has sunk into the depths of your archive where content goes to die. That's where related posts plugins come in handy. They not only help you promote your content and that of your advertising plugins, they also get old abandoned content to resurface and garner renewed exposure. In this article, we'll go through 7 of the best related posts plugins being used for WordPress websites.
Best Related Posts Plugins
Outbrain
YARPP (Yet Another Related Post Plugin)
Contextly
Taboola
Shareaholic
Yuzo Pro
LinkWithin
1. Outbrain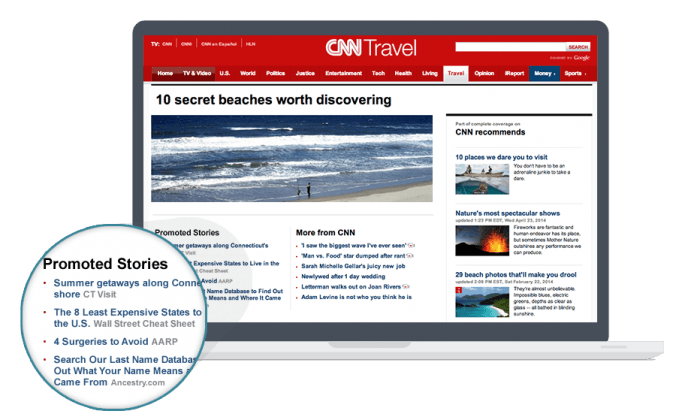 I didn't hesitate for even a split second on whether to place Outbrain at the top of the list or not. There's no other platform or plugin in this category that can contend with Outbrain, and that's why it is used by prime organizations like McDonald's, Huggies, Visa, the Israeli Ministry of Tourism, and many others.
Through the help of Outbrain, these organizations were capable to garner massive exposure on their content by having it advertised on the websites of major publishers like CNN, People, ESPN, and much more.
Outbrain's Amplify service enables its clients to find the best spots for their content on these websites, thus driving traffic rates through the roof using personalized recommendations. Outbrain makes up to 275 billion content recommendations all over the internet on a monthly basis. The platform's incredible targeting capabilities ensure that advertising costs are put to their optimal use.
The targeting is done through top-line data-driven techniques that guarantee that content appears to its targeted audience in all the right places including their search results.
Thanks to Outbrain's fastidious insights, monetization, assessment, and ad placement are all made substantially easier on publishers as well. That means that you can use Outbrain on the one hand as an advertiser in finding optimal spots for your content on your website or on third-party websites.
On the other hand, you can use it as a publisher and provide the same exposure to your advertising clients. In both cases, you can depend on both organic and promoted traffic. In fact, 70% of the traffic gained using Outbrain is organic.
The platform's native advertising services make for an ultimate user experience, enabling content promotion to be in-stream, through articles, interstitial, or in a pop-up format. Everything regarding ad placement is made so that the content is responsive to various devices and screen types, guaranteeing maximum levels of engagement and enabling proper monitoring of the results.
2. YARPP (Yet Another Related Post Plugin)

The algorithm works in a simple yet brilliant manner. Before digging into your website to find posts that are related to a current entry, YAARP sets up a pool of posts or pages from your website which are potentially related to the current post. In order to determine which of the posts can be considered related, the algorithm analyzes title keywords, content body keywords, tags, and categories.
After going through that process, each of the posts in the pool is assigned a score, and then the scores are compared by weight so that the ones that surpass the match threshold are considered related.
What's awesome about YARPP is that in later versions the plugin was made to include a smart caching feature that enables you to automatically cache related posts so that the algorithm does not have to do the same process multiples times on a single post. Of course, you can deactivate the caching feature and clear the cache at the cost of efficiency if you want the related posts updated.
YARPP also puts great emphasis on layouts and themes. Through YARPP's templating feature, you can easily integrate your related posts into the website's original theme. You can also choose between thumbnails and list view in displaying your results. Moreover, the plugin enables you to display related posts in custom RSS feeds.
3. Contextly

Contextly enjoys quite a reputation among content recommendation platforms, perhaps coming right after Outbrain in terms of popularity. The plugin's panoramic analysis of your website's content will enable you to take your users on a deep dive into your content, allowing them to get a taste of everything that is related to what they came for, with a level of matching accuracy that will absolutely amaze you.
One of the best things about Contextly is that it promotes your content exclusively. That means that you won't have links from other websites promoted alongside yours.
The plugin's algorithm is quite smart, too. It tests various combinations of recommended content and detects the action on each of them until it achieves the optimal mix for each user. Contextly's algorithm also has its criteria by which it identifies old posts that deserve to be revived and it does so automatically. Generally, Contextly lets you have whatever level of control you want over the recommended content.
You get to choose the control level for each post, and you have every option from fully manual to fully automatic to choose from.
The plugin doesn't only promote text content. You can dedicate a section in your website for videos and products, in addition to a pop-over option available for videos. Contextly also enables you to embed links to your email list, subscription page, etc., in the middle of the website's content.
All of Contextly's designs are fully-responsive. Finally, Contextly provides detailed reports on your website's performance in terms of exposure, engagement, and so on. These reports can come out on a daily, weekly, or monthly basis.
4. Taboola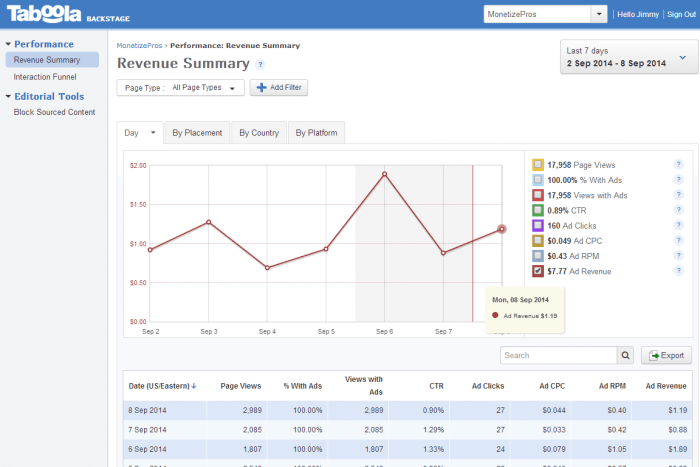 Taboola Discovery helps in every phase of the content marketing chain, from brand awareness to consideration, conversion, and lead generation. There are thousands of major brands that use it to promote their content and make their presence felt. Among Taboola's clients are brands like Expedia, Nissan, Ben & Jerry's, and Verizon, just to name a few.
Let's look at what Taboola has to offer on each level of the marketing process. In terms of brand awareness, the Taboola platform manages to get your content (text and video) displayed on some of the top publishers' websites with prime placements where the brand can really stand out.
Also, through the Taboola Feed, users can receive native content recommendations either in-feed or through the platform's video player. There is a paid option for the content recommendations.
After the brand awareness phase, Taboola makes sure to turn the impressions achieved into actual gains. That happens through lead generation. Taboola embeds subscription forms in the content, and since the users who get to view the content probably belong to your targeted audience thanks to the platform's targeting capabilities, the conversion rates are bound to go up.
There are multiple features that ensure ultimate precision in targeting in order to guarantee such results. Taboola is connected with leading data providers that will help you with your targeting through feeding you with data about your targeted audience, thus making your efforts substantially more effective.
The platform also helps you detect users who have previously engaged with your brand and enables you to retarget them. As the algorithm increases the optimization levels, thus increasing the accuracy of the targeting, the conversion rates will keep rising and the cost per action will continue to decrease.
5. Shareaholic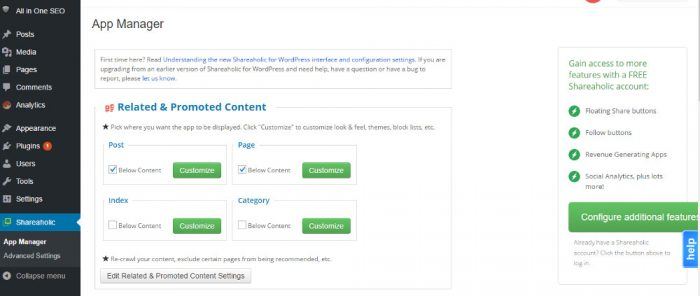 Unlike the other plugins that were mentioned so far, Shareaholic, as is obvious from its name, is not exclusively a content recommendation tool, but rather a platform that provides you with over 15 tools through which your content can be shared throughout the internet. There are related content and content promotion tools alongside many others.
What makes Shareaholic special is that it provides multiple variants of each tool. Let's start with the social sharing buttons. There are in-page share buttons that can appear under headlines, below articles, inside the content, with forms, or in pop-ups. There are also floated share buttons that can be added on the sidebar, as well as share buttons for images. These buttons are all compatible with WordPress themes.
The buttons available cover over 100 different social networks, including, of course, the major ones like Facebook, Twitter, LinkedIn, Google+, Pinterest, and Reddit. There are also follow buttons for the same websites and apps.
The platform's analytics are quite sophisticated and are fed by data from various sources. The plugin itself monitors the action taking place on your website and provides you with detailed insights (by post, author, category, product, date, and tags) about your performance and your audience. It gathers the information directly from the posts and links, from the search bar, and through social media interactions.
If you're using Google Analytics, the platform integrates perfectly with your existing profile. The plugin is capable of detecting bots and filtering these from the total engagements so that your results are actually based on human interactions.
There is another way through which you can track your targeted audience, and that is through embedding smart short links across your brand's online channels. Shareaholic generates these links for you and then helps you embed them in your blog posts, press releases, social media profiles, online store, Google Adwords, and various other channels.
Once a user interacts with one of these links, you get to capture and analyze that person's actions. The plugin allows you to notify your users that the website is using cookies and to receive their consent. There is an awesome opportunity for you to monetize all of these links through becoming an affiliate to a network of over 35,000 retailers including platforms like Zappos and eBay.
The ads can be displayed in various forms, too, and most of these you can easily monetize as well. You can place native ads and for each click on any of the recommended content, you would receive a payment. You have the same option for outstream video ads that appear within the content as well as anchor ads which appear at the bottom of the screen.
6. Yuzo Pro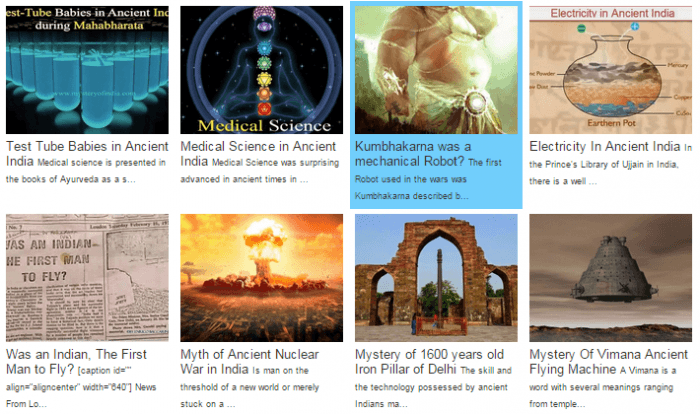 There is a free version of this plugin, but frankly, it isn't exactly one of the best. The pro version is pretty robust, though, and so was worth mentioning here. The plugin is fully compatible with any WordPress theme.
Using this plugin, you can seamlessly fit into your theme a section for related posts and you can choose to manually pick out the posts to be displayed there. The related posts section can take any shape you want it to, and you can use various colors, designs, effects, and any of more than 700 Google fonts to decorate it. Besides manual recommendations, Yuzo also has its own algorithm that can detect related posts.
As users click on your links, Yuzo gathers insights and provides you with the stats you need for more effective targeting. The platform enables you to test various combinations of content, headlines, layouts, designs, etc., and through monitoring the conversion rates generated by each, you can increase the effectiveness and accuracy of your targeting. Through caching, Yuzo manages to do all of these processes simultaneously for multiple posts without slowing down your website.
7. LinkWithin

This last plugin on our list is quite a simple one related to the other plugins we talked about. Although it is completely free of charge, LinkWithin can actually help you with this job quite adequately if you are willing to sacrifice the dynamic aspects of the more sophisticated plugins mentioned above.
It enables you to manually place related posts under each post on your website. Moreover, the plugin indexes all of the stories in your archive and automatically places any relevant old posts under the new posts. That way none of your old content will remain neglected.
The related posts widgets were given quite minimalistic designs, so they will not mess up your theme or anything of the sort. All they were intended to do is drive traffic and conversion rates up without leaving an unpleasant effect on your website's layout. The plugin manages that with perfection.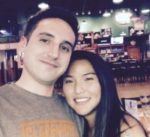 Nathaniell
What's up ladies and dudes! Great to finally meet you, and I hope you enjoyed this post. My name is Nathaniell and I'm the owner of One More Cup of Coffee. I started my first online business in 2010 promoting computer software and now I help newbies start their own businesses. Sign up for my #1 recommended training course and learn how to start your business for FREE!
Reader Interactions