Being a real estate agent or running a real estate website can become an inefficient process if you don't have systems in place. It's a tough job to do yourself and a developer can cost you big time. But if you don't have a website, you're at a serious disadvantage, especially for younger buyers.
That's why using a real estate plugin in combination with a WordPress website is something you should seriously consider.
They can help you update your listings, customize a professional theme that is suitable for a business enterprise, and also serve as a lead-generation tool that will help you grow your business. In this list are 10 real estate plugins that can help get more leads, make more money, and your grow your real estate business.
Each plugin varies in features and focus area, so read though each of them to see which one fits your needs best.
Best Real Estate Plugins
IMPress Listings
WP-Property
Realtyna Organic IDX + WPL Pro
Estatik
Uptown
WP Amortization Calculator
Homeland
Optima
Easy Property Listings
Listio
1. IMPress Listings
The good thing about IMPress is that it allows for flexible transitions. If you were using a different MLS in the past, you do not have to retype the listing information when you switch to IMPress.
You can easily import the basic listing details and take it on from there. If you're using the AgentPress Listings plugin, the migration is even easier.
And although the plugin's default taxonomies comprise status (active, pending, sold, etc.), property types, location, and features, it is also flexible in this area as well. You can add extra criteria using the plugin's taxonomy creation tool and classify your listings accordingly.
The plugin allows you to add widgets for featured listings. That enables you to provide extra exposure for certain listings, and you can sell such spaces to clients for extra, thus increasing your revenues.
You don't need to add maps as real estate websites usually do. All you need to do is add a property's coordinates (latitude and longitude) and a map is automatically embedded with the property marked on it.
Most features are that easy to activate/deactivate. All of the listing's details can be made to appear or disappear through a checkbox. The list of property fields that the plugin supports is quite extensive, but here are a few of them:
Price
Address
Country
MLS Number
Bathrooms
Video or virtual tour
Photo Gallery
The list goes on.
Contact forms can be added to all of the listings in one simple move instead of having to add it one at a time. If you use a separate contact form plugin, adding its shortcode immediately replaces IMPress' contact form without you needing to delete it.
2. WP-Property
Although this plugin works for listing any type of property whatsoever (livestock, cars, etc.), we're only concerned here with its use in real estate. The same features can serve multiple purposes, though.
Without any coding, this plugin integrates into WordPress very easily and effectively. You can then work flexibly on your listings, specifying the listing criteria and customizing the attributes with simple steps (usually with just a few clicks).
The plugin's filtering process is pretty dynamic, which eases your customers' search and makes it way more efficient. The admin's interface makes enacting all of these options totally uncomplicated.
The plugin supports Google Maps, which enables you to embed maps for your properties. Each property type can be listed using a different template. The plugin comes with a number of templates for each property type, but you can also customize your own. The same applies to the widgets. They can be customized to fit the property type.
Moreover, WP-Property integrates with the WordPress media library, which means that you can use the same images that you had installed before using the plugin.
3. Realtyna Organic IDX + WPL Pro
WPL is amazingly practical. You can expand your database and the detail fields for each property without much of a hassle. Changes to the database do not need to be executed on the backend by you personally.
The plugin was developed using over 25 million lines of code in order to be capable of handling all of its users' requests, which right now are over 180,000 users, by the way.
All you need to do is make the adjustments you want using the plugin's interface and they will be taken care of automatically. The fields are also automatically adjustable, which means that you can integrate your WPL plugin with MLS, IDX, RETS, VOW, XML or DDF servers and it will self-adjust according to the fields that you feed it.
Another great feature of WPL is its portability. The plugin has a mobile app for both iOS and Android. You can do all your work just like you would on the desktop version wherever you are.
If you want to expand beyond your current database capacity, the plugin also allows cloud hosting at rates that start from $24.95/month. There's an option to host multiple sites using this plugin.
The plugin seamlessly integrates into any WordPress theme. There are also other external themes that are compatible with WPL, like Bridge, Enfold, XTheme, Avada, and others.
4. Estatik
Price: Estatik Simple (Free) – Estatik PRO ($89) – Best Offer ($129) – Premium ($389)
Estatik is truly exceptional in terms of its design capabilities and exposure potential. The designs are numerous, and they are all pretty neat. You can create your listings inside any of the plugin's templates.
You're able to adjust them with flexibility, and you can add extra widgets for searches, slideshows, information requests, maps, etc. This feature comes with the PRO plugin, though. The plugin also enables you to add videos.
All of your content can be shared on LinkedIn, Twitter, Facebook, and Google+. In addition to that, you can generate PDF brochures using the same themes you are using for the website.
PRO features:
Any listings or brochures created using Estatik are automatically made to be mobile-friendly. You can make your listings even more dynamic by creating labels which represent the level of urgency for action on each listing, and which are constantly updated.
Fields can be customized very easily as well, and you can manage everything on the frontend and let the plugin handle the rest. Previous listings can be imported via CSV files.
The plugin also allows you to create a subscription system on your website, and it supports PayPal which users can pay you their subscription fees through. Finally, Estatik is multilingual, already translated into several languages including Russian, Spanish, Turkish, and Mandarin, and was made to be translatable to any language.
5. Uptown
Uptown is quite simple and practical. Everything can be done through its user-friendly interface, which includes a visual composer to serve your design purposes. The plugin lets you use shortcodes through the WordPress text editor very easily, and it provides you with the shortcodes.
All of the settings and styling features can be configured through the settings panel inside the admin dashboard.
The plugin also allows you to customize fields flexibly, and its templates adjust to any changes you make in that regard. It enables you to add extra widgets for maps, search bars, etc.
From inside the admin dashboard, you can translate static text without having to install ".po" or ".mo" files. Besides the languages, Uptown supports most of the world's currencies.
You can set the default currency for the price display as well as the standard measurement unit (feet or meters), but you can make them adjustable based on the user's preferences by adding a few more options.
Searching is made easier for users thanks to the plugin's AJAX filter. You can make your filter elements to appear in a separate side panel, and users can easily choose from them, and if you want, you can make the search be automatically executed as soon as a user checks on a certain element.
6. WP Amortization Calculator
This is not a listing plugin, but rather a calculator for mortgages and amortizing loans.
Someone who is checking up on real estate would definitely need such a tool to calculate and compare their options, and therefore it would make your website substantially more professional and practical if you provide it to them whether you're a real estate agent or a lender.
The plugin comes with a visual composer to help you give your calculator a more elegant look and make it fit into your website's overall theme as well as add your logo to it.
All of the information and calculations can be made to automatically be put into a PDF and sent to the users. The calculator is also a lead generation tool, and so adding it to your website will grow your list and thus enable you to communicate with your visitors via email.
7. Homeland
This plugin is extremely responsive in every sense and it enhances your targeting capabilities. Homeland comes with 3 theme layouts that are easily adjustable to fit your own needs, and they are all retina ready and mobile-friendly.
You can customize everything within the layouts, from color and font (Google Web Fonts) to backgrounds, header images, and extra widgets. All of these alterations can be done from within your admin dashboard.
Through this plugin, you can allow users to submit properties to your listings for free by registering and logging in. You can customize the fields to be filled in that process.
The search function is quite advanced here, and you can control the search fields through the theme customizer. The theme customizer supports the FontAwesome icon library which you can use on your website to make it more appealing.
Homeland has a built-in shortcode generator that will allow you do all your work without having to worry about coding. It is also fully-compatible with dsIDXpress which makes it possible for you to import all of your property listings from your MLS account. The plugin can be integrated with bbPress as well, which means you can turn your website into a fully-fledged real estate forum.
8. Optima
Price: Pro Agent ($39.95/month) – Power Agent ($49.95/month) – Optima MarketBoost with Eureka Search ($84.95/month)
P.S. An extra $99 setup fee is paid once for each of these packages.
This is a truly comprehensive plugin. It covers your marketing, lead generation, CRM, and property display, all with a high level of proficiency. Let's examine them one at a time.
The Optima plugin adds great search capabilities to your website. Using simple keywords, users can search for listings by address, area, and MLS ID. In a one-screen layout, they are shown the property's photos, map location, and all of the details they might need. The layouts are really nice, and Optima enables you to create galleries very easily.
Users can save searches, and the property listings that receive a lot of visits and activity are automatically added to the "Featured Listings" page. The plugin also allows you to connect your website to Facebook, and thus you can let your featured listings appear on your Facebook page and convert users from there.
Optima is an excellent lead-generation tool. You can use it to issue contact forms and registration prompts, and after adding users to your contact list, you can then email them alerts and updates on a regular basis in order to keep in touch with them.
You can also forward these leads to external systems like IXACT Contact, LionDesk, RealtyJuggler, and a few others. The same leads can be added to your CRM for the sake of tracking your customers' interests and activity and the plugin can automatically add them to its MarketBoost report.
9. Easy Property Listings
Easy Property Listings is exceptionally easy to use and is a lightweight plugin that won't cause any slowdowns to your website.
You can seamlessly integrate it with WordPress, and use it to display your property listings in a list or grid format through one of the hundreds of layout templates that come with the plugin. It already works with the themes that are generated via Genesis, Headway, and iThemes Builder in case you use any of these. In all cases, the plugin's themes are fully customizable and are all mobile-friendly.
The plugin comes with tutorials and guides to help you make use of all of its features, which are all easy to use anyway and do not require the slightest degree of technical expertise. It allows you to add listings flexibly and update them in no time, and the same goes for your lead lists.
If you find any features missing from the plugin, there are many add-ons that can make up for that, and if you have developers on your team, there is a lot that they can do with the plugin to enhance it even further.
10. Listio
Listio is a great tool if you want to manage everything on the frontend. That's where you register new listings and customize your themes, which is done via the plugin's visual composer.
The plugin also integrates with Google Maps where you can display a property's location. You can enable users or outsider agents to register and submit listings themselves, too. Agents who are registered on your website can receive ratings for their services, which means that your website can be turned into a real estate community.
You can generate revenues in several ways using this plugin. For example, you can sell membership plans to your users and agents. Agents can also be charged a certain fee for each listing they submit to your website.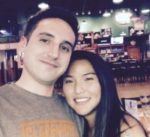 Nathaniell
What's up ladies and dudes! Great to finally meet you, and I hope you enjoyed this post. My name is Nathaniell and I'm the owner of One More Cup of Coffee. I started my first online business in 2010 promoting computer software and now I help newbies start their own businesses. Sign up for my #1 recommended training course and learn how to start your business for FREE!