Quizzes are among the most shared forms of content right now on the internet. A cool quiz has unlimited potential to go viral and get thousands or even millions of people to take it and share it with friends around the world.
You can use such quizzes to keep your users hooked on your website, and you can also use them in case you really do need some insight into your customer base and want to conduct a survey.
But these aren't the only uses for online quizzes. Because they are entertaining and engaging, and therefore are likely to get people to take them without you having to push them on anybody, websites use quizzes as quite powerful lead-generation/list-building tools.
That's right, quizzes can help you make more money with your website, which is the reason most of us actually own a website, right?
Whether it's something as simple as making a lasting impression on your visitor to get them to return at a later date (to check the results), or a direct way to get people on a money page, quizzes, when done right, are definitely worth investigating.
Right here we've got the top 10 plugins for creating quizzes in WordPress, and I'll show you which of these purposes is served best by each plugin.
Best Quiz Plugins
BuzzFeed Quiz Builder
ViralPress
ARI Stream Quiz
WP Quiz Pro
eForm WordPress
Quiz Cat
Watu
Riddle
WP Quiz
Sliding Quiz
1. BuzzFeed Quiz Builder
This plugin is the best seller in its category on CodeCanyon, with over 50,000 website operators using it.
Through this plugin, you can add quizzes to your website similar to those you see posted by BuzzFeed, which for the past years have been among the most popular on the internet and are always likely to go viral.
These can either be personality quizzes or trivia quizzes. The personality quizzes are usually more popular on Facebook, while the latter is more likely to win the liking of Twitter users. Both formats are made to be SEO-friendly.
Quizzes that are produced through this plugin can fit with any theme and are fully-responsive no matter where they are being displayed (mobile phone, desktop, tablet, etc.). The quizzes can go on for multiple pages, and you can alter the styling as you wish.
If you use MailChimp, Aweber, or ActiveCampaign to generate leads, you can sync your lists with this plugin in order to email these quizzes to your contacts. The quizzes themselves, though, can be used as lead-generating tools, since every player who takes one of your quizzes will be giving you his/her email in the process.
Moreover, the plugin's analytics tool will allow you to sift through these users, know their responses, which can then be used for surveying purposes.
2. ViralPress
Although this plugin has various uses (news, lists, videos, polls), it is generally concerned with creating content with potential for virality. That includes quizzes. Using this plugin, you can create three types of online quizzes, which are trivia, MCQ, and personality quizzes.
Besides enabling you to generate the quizzes, the plugin has tools that allow you to propagate it. For example, you must have come across online quizzes where you are asked to share the quiz on your Facebook page before you can see your results.
This method ensures that most of the people who take the quiz would share it. You can definitely rely on their curiosity there. This plugin has that option. You can track the shares easily through your dashboard, given that all of the share counts and post IDs are added to the database.
The plugin also includes a number of visual creation features, like a meme generator, 4 types of list display, audio and video embedders, and a few other tools that you can use to visually spice up your quizzes.
You can create the visuals and incorporate them into the quizzes, which will definitely make them more likely to gain popularity.
3. ARI Stream Quiz
This plugin is primarily meant to be a lead generation tool, but since it is way more appealing for a user, and therefore more likely to get them to fill your lead form, if they can get some entertainment out of the process, you can give them these forms in return for allowing them to engage in a quiz game.
With support for all sorts of media content, along with regular text content, you can create personality and trivia quizzes that would excite your users and make your website a more amusing space for them.
The plugin supports social sharing for Facebook, Google+, Pinterest, LinkedIn, Twitter, and VKontakte, all of where your users can spread your quizzes. The fact that all of the content generated through this plugin is fully-translatable makes it even more spreadable across various demographics.
You can integrate the plugin with mailing list services like AWeber, Drip, ConstantContact, Zapier, MailerLite, GetResponse, and others. Finally, the plugin's stats are easy to view through the WordPress dashboard and are constantly updated.
4. WP Quiz Pro
In terms of variety, this plugin supports more types of online quizzes than most of its competitors.
You can use it to create Facebook quizzes (fully integrated into the social network and supportive of social sharing), swiper quizzes (ex: showing a line of pictures with a binary question under them), flip card, trivia, and personality quizzes. The questions can include images and YouTube videos.
All of these quizzes can be made easily shareable to social media, and the plugin's interface makes the design and customization of the quizzes extremely simple. Generally, the interface will make you capable of benefiting from all of the plugin's features without having to possess much expertise.
For the sake of wider virality, any quiz produced using the WP Quiz Pro plugin can be embedded anywhere on your website or otherwise using iFrame. That means you can permit other websites to post your quizzes, and therefore reach a wider audience.
Of course, you will want to turn this virality into new contact lists. This plugin can be integrated with MailChimp and GetResponse. You can choose to receive a user's data whenever they take any of your quizzes. Another profit-generating feature here is one that allows you to display ads on a quiz after every Nth question (your choice).
5. eForm WordPress
This plugin was not made exclusively for quiz creation, but rather all types of forms. The type of quizzes you can create using this plugin is different from the ones I just mentioned.
They are more professional and can serve you better for the sake of research, educational quizzes, and other professional uses.
The entire quiz system supported by this plugin can be automated. You add the questions, and then you have two options; either issue scores automatically for MCQ and rating questions or give out the scores manually in the case of free-typing elements.
That latter one can get you more detailed answers out of your users which could be extremely beneficial if you want their opinion on something or if you include essay questions inside your quizzes.
You can make the quizzes more challenging by restricting the duration of the quiz, and you can activate the plugin's stopwatch in order to record when the submission was made by the user.
Afterward, users can be ranked based on their scores, and you can add a leaderboard to your website where you can display the names of your top performers on various quizzes. Creating such a competitive atmosphere on your website can make it more appealing.
Finally, this plugin produces interactive charts and graphs which you can easily read and export into CSV files, and you can do the same with submission results.
6. Quiz Cat
Now, back to the playful quizzes. Using Quiz Cat you can create simple, engaging MCQ quizzes using text, images, and 2-4 answers per question. The number of questions you can create per quiz is unlimited, and so is the number of quizzes.
The reason these quizzes can be engaging is the customizability and how they enable you to communicate with whoever takes the quiz. First of all, every quiz has a landing page with a headline, description, and an image to represent the topic of the quiz. The same applies when a quiz is completed.
Quiz Cat allows you to customize the completion messages that appear based on the user's results. Say, you put out a "Which Harry Potter Character Are You?" quiz.
You would want to end the quiz with a message specifically customized for the Draco Malfoys, another for the Harry Potters, and another for the Ron Weasleys. You can also create a generalized message if you don't need that option.
The answers to each question are shuffled automatically every time a user takes a quiz. That way they won't get to a point where they know the order of the answers if they retake it.
Nothing kills an online quiz's fun like when this happens. Once you are done creating a quiz, you are given a shortcode via the plugin which you can then add to any post or page and it will be immediately embedded.
Furthermore, you have all the social sharing capabilities you might need here, which means that your users will be equipped to spread your quizzes all over the internet. You can also add a condition that whoever takes the quiz has to give their email address before seeing their results.
By integrating Quiz Cat with any of the email marketing services like MailChimp, ConvertKit, AWeber, Mad Mimi, Drip, Zapier, Campaign Monitor, or the many other products in this category that it supports, you can stand to benefit from each person who takes your quizzes by turning them into a lead.
You can track all of these activities through the plugin's analytics, and Quiz Cat can be integrated with Facebook Pixel in order to enable you to track every conversion with a single click.
Note: FatCatApps also has a great pricing table plugin!
7. Watu
Watu is a bit more sophisticated than most of the other plugins in its category. That's because it's not exclusively a game quiz nor a professional quiz plugin. It serves both purposes.
You can use it to create entertaining quizzes using its true/false and MCQ answer options as well as its flashcards. But you can also use it in creating exams for your students or in order to run surveys if you're conducting research. It supports open-end questions which will enable your users to give their full take on any issue in question.
You can import questions from external CSV files. If you're using the plugin to create exams, using the plugin's question randomization feature will help you prevent cheating of any kind.
Also, in that context, as well as in the context of research and surveys, you can categorize your questions. You can add as many media types as you want to these questions, and if you're kind-hearted, the plugin lets you add some hints. After a user finishes a test, you can let them view your explanation for the right answers.
In terms of managing your user's data, it's worth noting before anything that as a tutor, this plugin allows you to enforce a login system for your students.
That way they would have to login in order to view their results or even to take the test in the first place, and you can set a conditional re-taking of the tests. You can delegate some of the management roles to someone else if you wish to.
The plugin also allows you to send emails with the results, gather users' data, search and filter it pretty easily, and export it into CSV files. It even allows you to take snapshots of users' answers.
There are extra features in the plugin's intelligence and reporting modules that you can read about in the link above.
8. Riddle
The customization and styling tools in this plugin are top-notch. They allow you to alter every single element that goes into creating the quiz, from coloring and buttons to borders, alignment, and the CSS and JavaScript codes. That's all done through the plugin's interface, though. You don't have to do any actual coding.
Using Riddle, you can generate leads so easily from every person who takes one of your quizzes. Even more importantly, the plugin's analytics allow you to monitor their answers and patterns, which will help you classify them into clearly-defined segments.
The whole data collection process is compliant to the EU's General Data Protection Regulation (GDPR), so if you operate inside an EU country or have users over there who take your quizzes, you don't need to worry about sitting in for a parliamentary hearing like Mark Zuckerberg did in Congress.
All of the data you collect through Riddle can be downloaded as CSV files.
9. WP Quiz
Just to be clear, this plugin differs from "WP Quiz Pro" that I mentioned above. It's not even the basic version of it. This plugin is primarily focused on visual excellence. Using WP Quiz, you can create trivia, personality, and flip quizzes.
These can include images and videos, and for the sake of integrity, it gives you the option to give credit for images. Quizzes can be fit into single or multi-page layouts, and they can be easily integrated into any WordPress theme.
There are some awesome design templates that come with the plugin that you can use or you can choose to create your own designs from scratch.
In that regard, the plugin allows you to play around flexibly with the colors of the fonts, backgrounds, and progress bars. It also supports 6 animation effects that can really put some life into your quizzes and thus engage your users.
Using simple shortcodes you can embed your quizzes anywhere, and since the plugin supports social sharing, your users will be able to easily share it with their social media contacts. The plugin also supports Facebook Open Graph, which will make your quizzes even more shareable and interactive.
10. Sliding Quiz
This here is a pretty simple and affordable plugin to serve the purpose. Using Sliding Quiz, you can create several forms of MCQ quizzes. The plugin operates on jQuery, and through AJAX it constantly updates your server with the new scores. You can include contact forms with these quizzes, and therefore can use the quizzes to generate leads.
The plugin is quite light, too, and so on your side as well as on the user's side, there will be no slowdowns when a quiz is being taken. Users would have progress bars and counters as they proceed through a quiz in order to keep track.
After that, they get their scores, which can be in one of two forms: percentage points or the sum of their correct answers. Quizzes are made easy to embed and share using iFrame, and using iFrame you can also embed photos or videos into your questions.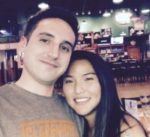 Nathaniell
What's up ladies and dudes! Great to finally meet you, and I hope you enjoyed this post. My name is Nathaniell and I'm the owner of One More Cup of Coffee. I started my first online business in 2010 promoting computer software and now I help newbies start their own businesses. Sign up for my #1 recommended training course and learn how to start your business for FREE!