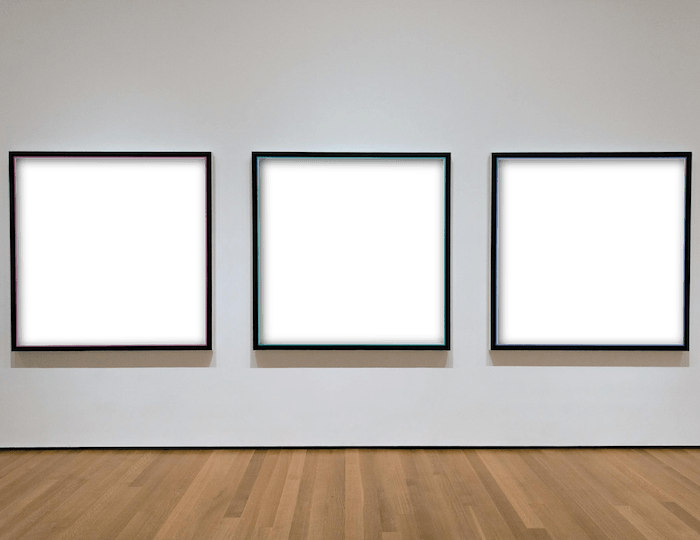 If you work as a photographer, architect, artist, or in any other visual profession, then you surely need to have an appealing and practical way to display your work for your users and potential clients. An artist's portfolio is his core asset throughout his/her career.
These portfolios need to have the capacity to display all of your work, and they should be able to carry the kind of details about your work that viewers will want to know. You don't have to bother yourself with setting up such portfolios, though, because there are plugins that can provide you with the tools to build these portfolios and publish them on your WordPress website right away.
All you will need to do in the main part is to upload the images and choose the titles and descriptions. In this article, we'll look at 10 of the top portfolio plugins for WordPress websites.
Best Portfolio Plugins
Envira Gallery
Go Portfolio
WPSofts
Portfolio by BestWebSoft
WonderPlugin
WordPress Portfolio Gallery
Nimble
Colio
WP Portfolio
Behance Portfolio Manager
1. Envira Gallery
Envira Gallery does not only work for portfolios but rather any type of visual gallery. It works pretty well with portfolios, though. The plugin has a drag-and-drop builder that you can use in assembling both image and video galleries in a matter of a few clicks. There are also multiple gallery templates that you can build upon.
The reason Envira Gallery suits perfectly the creation of portfolios is that it facilitates standalone galleries, which means that you can set up galleries that are unconnected to the rest of your website's content. The galleries are all WordPress compatible and fully responsive, which means that they can adapt to mobile, tablet, or desktop screens.
Through Envira Gallery's supersize lightbox feature, you can display your images in their full dimensions without having to crop or resize any of them. There's also a watermarking add-on for this plugin that can help you protect your work from being stolen. By using the tagging add-on, you can make your galleries more navigable, and through the deep linking add-on, you can connect them to the original images quite easily and in an SEO-friendly manner.
There is another add-on that enables you to display the galleries in slideshow format and yet another for pagination, and with all these tools at your disposal, you can guarantee that your portfolios will be set up quite practically and conveniently for your clients and users.
Moreover, if you're using Instagram or Pinterest to showcase your work, you should also know that Envira Gallery enables you to import your images from both platforms as well as allow users to share your work on these platforms as well as on Facebook, Twitter, and Google+. Finally, the plugin can be integrated with WooCommerce in case you want to be able to sell your images.
2. Go Portfolio
Go Portfolio has a lot of features to offer that will help you build your portfolio pretty stunningly. The plugin is integrated with Visual Composer, which is one of the best visual editors available for WordPress. You can use Visual Composer in setting up your portfolio using a simple drag-and-drop interface, and there are 38 different layout templates that you can start from, each of which is designed to fit certain purposes.
These templates fall into four different style categories (FLEX, VARIO, DELUX, and DOOR). There are also 2 filtering types, classic isotope and opacity change.
The plugin allows you to set up your portfolio, whether that is through a grid or a horizontal layout, with up to 10 columns. That will give you some flexibility to fit more images into a single page. The plugin doesn't only support images, though. You can also add videos from Vimeo, YouTube, Dailymotion, or Screenr, as well as audio from Soundcloud, Mixcloud, and Beatport.
The plugin comes with over 650 fonts from the Google Fonts library that you can use to add a more visually-appealing look to your portfolio. You can also use any combination of an unlimited color collection. The best thing about Go Portfolio is that all of its features are designed to be used by people who are not that technically experienced in using WordPress.
3. WPSofts
Here's one of the most visually-captivating and engaging plugins in this category. WPSofts will let your work really shine out after you use it in setting up your portfolios. The plugin works perfectly with WordPress, and the portfolios created through truly look great on any device.
There are several layout options that you can go with here, including masonry, grid, and puzzle layouts. WPSofts also enables you to customize your portfolio in terms of dimensions, style, coloring, and the sizes of the elements very easily. Furthermore, you'll have several animation effects to use in order to spice up how you showcase your work.
Portfolios and galleries can be categorized and paginated using WPSofts, too, and each of these categories can have its own tags and styles. There is a really cool feature that will let your users view your portfolios in pop-up view as well as in slideshows.
They'll get to control the display and will have the option to zoom in and out of images. Most importantly, anyone who decides to build a portfolio probably wants it to gain exposure, and so WPSofts allows your work to be shared on Facebook, Twitter, Pinterest, and Google+.
4. Portfolio by BestWebSoft
This plugin truly stands out in terms of practicality in the sense that it enables you to put all of your work out there with detailed information about each piece so that clients and users can easily know what to look for. You can upload an unlimited number of portfolios using this plugin, and for each of them, you can list a title, description, dates, profiles of the artists, the technologies used, and much more. This information can be used in sorting as well. You can sort your portfolios by ID, title, date of creation, etc.
As for the layout, the plugin lets you set the number of images that you want to appear in a single row in your portfolios. You also have the ability to add extra fields, change slugs, and use the custom search feature in order to make it easier for users to find certain portfolios.
If you use the pro version of the plugin, you'll have some extra features in addition to the ones I mentioned. For instance, you will be able to add information about the client for whom the work was made on each portfolio.
You will also get to sort portfolios by categories, sectors, and services. A widget can be added on the side where the categories are listed which will help users navigate more easily through your portfolios. Finally, the pro version will let you feature certain portfolios, and you can add a slider effect to those ones.
5. WonderPlugin
This WordPress-friendly plugin supports all sorts of visual content, from images to YouTube, Vimeo, mp4, and WebM videos. It also works on all the major browsers and operating systems, including iOS, Android, Chrome, Safari, Opera, and Firefox. All of the portfolios that are created using this plugin are automatically made to be fully responsive.
There are two ways by which people can view your content. Either you link the images and videos in your gallery to other internal or external URLs, or they can view through the plugin's built-in Lightbox gallery.
There are various templates that you can use in setting up your portfolio's grid layout. You can have an unlimited number of portfolios, and each page can include multiple portfolios. Moreover, the plugin allows pagination, which means that you can divide each portfolio into multiple pages for the sake of clarity.
6. WordPress Portfolio Gallery
With this plugin's drag-and-drop portfolio builder you can create and publish an unlimited number of portfolios containing all of your visual work including videos as well as images. Each portfolio can contain an unlimited number of projects, too. There are 7 different design templates that you can experiment with, which are block toggle up/down, content slider, lightbox gallery, FAQ toggle up/down, gallery popup, full-height block, and full-width block.
These are only the general design modes, but for each of these, there are tens and maybe hundreds of design options covering everything from color to size to visual effects.
The plugin allows you to include a title and a description for each image in any of your portfolios, which you can use in order to tell the full story of your work. As you add more details, it will become easier for you to sort the portfolio content using the sorting buttons installed by the plugin.
There are also category buttons that you can use in order to make the section or subject your sorting criteria. When it comes to adding videos, the plugin supports both YouTube and Vimeo, and all that is required of you is to attach the URL to the portfolio gallery.
7. Nimble
Although it is a free plugin, Nimble can help you do a fairly decent job in setting up your portfolio. The plugin is fully compatible with WordPress and its portfolios are made to fit into any WordPress theme as well as any screen type, including desktop, mobile, and tablet screens.
Nimble enables you to showcase your work in an organized manner, and it allows you to add all of the details that will help in the display. For example, it lets you include descriptions, videos from YouTube, Vimeo, and Quicktime, as well as add your clients' logos and your photography. The plugin has jQuery sorting filters that you can use in order to group similar portfolios together, and you can also use pagination inside portfolios.
Everything in this plugin is implemented using shortcodes that you will receive through the plugin's shortcode generator and simply copy and paste them. Users will get to view your portfolio galleries using the plugin's built-in PrettyPhoto gallery which displays images, videos, and PDF documents.
Finally, if you use the plugin's premium version, you will get to upgrade the skin from the default skin that comes with the free version, and there are three thumbnail styles (normal, round, and square) that you can display your images through.
8. Colio
Colio has received positive feedback from most of the people who used it and for good reason, too. The plugin has all the necessary tools for customizing portfolios and integrating them into your WordPress website's theme. Through your admin dashboard, you will get to choose the number of columns, font sizes, titles, button colors, and down to the smallest detail about each portfolio.
You can create an unlimited number of them, and you have normal and masonry grid layouts to choose from. The plugin supports pagination, and there are more than 40 parameters that you can alter for each portfolio.
Users will get to view each image's details on the same page by expanding a sliding down viewport that will add a cool touch to your portfolios. The theme details are displayed on a black and white theme. The galleries can also be viewed using Flexslider or Fancybox. Last but not least, you can include up to 20 different social sharing icons for each image in order to help spread your work.
9. WP Portfolio
Using WP Portfolio, you'll be able to install portfolios to single pages by copying an extremely simple shortcode. Then you will get to customize the portfolios as you wish by uploading your images, editing their dimensions and styling, and organizing them into any of the layout options that the plugin provides.
The plugin provides quite a responsive grid view layout which you can fully customize. You will get to direct in full how your portfolios will appear on the users' screens no matter what type of device they are using.
WP Portfolio supports group entries which will enable you to categorize your work more easily, and you will also have the ability to add listings to multiple groups at a time. If you find that the plugin's default fields are insufficient, you can create your own custom fields in unlimited quantities. The plugin lets you display URLs and descriptions with the images, and you can secure your images using HTTPS.
10. Behance Portfolio Manager
You probably know Behance, which today is one of the most popular and successful portfolio management platforms that exist online. This plugin was made to enable you to integrate the features provided by Behance into your WordPress website and to use them in creating your own portfolios.
Behance Portfolio Manager operates quite responsively, offering various flexible layout options including mosaic and grid views that can be smoothly displayed on any type of device. The plugin also enables you to group together projects of similar categories, thus making it easier for users to find the work that they are looking for.
You can display multiple projects or categories on a single page if you want, and tabs can be customized for various display modes. On top of that, Behance Portfolio Manager supports Visual Composer, which means that you'll be able to further enhance your portfolios and make them shine out better.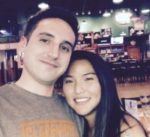 Nathaniell
What's up ladies and dudes! Great to finally meet you, and I hope you enjoyed this post. My name is Nathaniell and I'm the owner of One More Cup of Coffee. I started my first online business in 2010 promoting computer software and now I help newbies start their own businesses. Sign up for my #1 recommended training course and learn how to start your business for FREE!