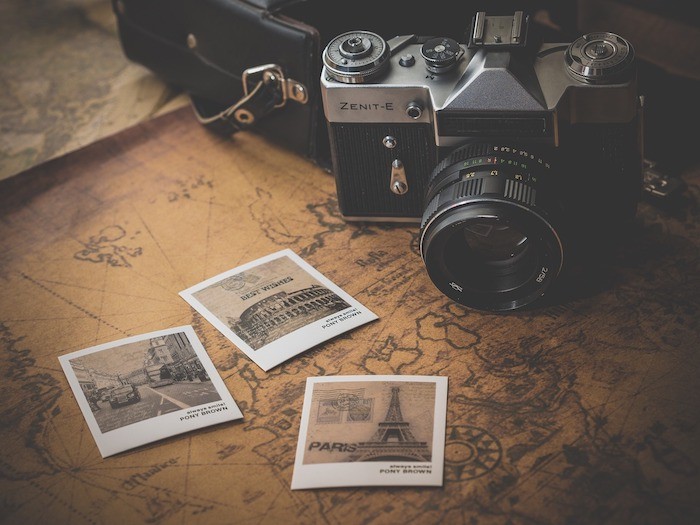 As a travel blogger, there are many things that you need to take care of simultaneously in order to manage your blog correctly and to keep the stories coming. You're required to publish images, write posts, interact with your readers, and on top of that, take care of all the gruesome technical aspects of the blog.
Especially for someone like you who is probably almost always on the road or on a plane heading from one place to another, you have to ensure that you're doing each of these tasks in the most efficient manner possible if you don't want them to come at the expense of your enjoyment of what you're doing.
That's why before you head to your next destination you want to make sure that you're equipped with everything you'll need to take your readers all around the world with you. This list will walk you through 7 WordPress plugins that every travel blogger absolutely must have.
Best Plugins For Travel Bloggers
EWWW Image Optimizer
WP Google Maps
Shareaholic
Thrive Leads
BuddyPress
MonsterInsights
Yoast SEO
1. EWWW Image Optimizer
Almost all of your work as a travel blogger can be boiled down to storytelling. You want to depict to your readers each country or city that you go to in a way that is so vivid that they would feel like they were personally there. That, of course, will require great amounts of large-size high-resolution images.
The downside of this is that such images can terribly slow down your website, something that can be really dissatisfying especially to first-time visitors. The antidote to that can be found in this awesome image optimization plugin.
EWWW Image Optimizer does not set any limits on your file sizes. You can upload as many JPG, PNG, and PDF files as you want and the plugin will optimize these instantaneously while maintaining magnificent quality. The plugin has a smart feature that lets it decide on an optimal format for the optimized image (JPG, GIF, or PNG) and do the job accordingly.
The plugin's API adds the WebP format to your options. WebP is the image format that is most Google-friendly, which will give your Google ranking a decent boost. Generally, EWWW Image Optimizer generates content that is search engine-friendly in terms of both loading speed and quality.
In addition to that, all of the plugin's actions are given an extra layer of security using SSL. That way your travel blog will be safe, accessible, lightweight, and most importantly, high-quality. You can then guarantee that readers will be willing to spend longer period on your website devouring your travel stories.
2. WP Google Maps
Obviously, a travel blog can make use of a map in many ways. This plugin does not require coding on any level, yet it's flexible enough to provide you with a wide range of uses for Google Maps. WP Google Maps comes with 9 map themes that can be perfectly integrated into WordPress themes, and, in addition to that, it allows you to customize your own themes.
Once you have the map all set up, you can then add infinite markers to any location using a drag-and-drop interface. Users will be able to access the Google Maps Streetview, and you can add animation effects to your markers to make the map more enjoyable.
There's another feature that is absolutely cool and will definitely come in handy especially for you as a travel blogger. WP Google Maps lets you draw polygons and routes on your map, thus enabling you to keep your visitors on track with you from one destination to another. In addition to that, the plugin is fully compatible with several caching plugins, Cloudflare (DNS), Google Maps API, and OpenLayers API.
The pro version of WP Google Maps has a lot of extra features to offer you as well, but there is one feature in particular that your travel blog can definitely benefit from. Using the plugin's pro version, you can enable categorize map markers, as well as add descriptions, links, and images to them.
This way you can actually tell your stories right on the map itself, walking your readers through the same routes you're taking, and letting them live the experience with you. If you do a lot of local traveling, then the readers inside your country will also be able to get directions to the markers you put there.
You can't depend exclusively on your website if you really want to reach out to readers. Most of our daily reading nowadays occurs on social media, and so without putting your stories out there, you're risking to have your stories die out right away.
Shareaholic can grant you just the exposure you need on multiple fronts. Firstly, let's look at the plugin's social sharing buttons. Shareaholic has share buttons for more than 100 social networks and online platforms, including all of the major ones like Facebook, Twitter, Google+, Pinterest, and Reddit among many others.
Share buttons can be embedded under the headline of a post, at the bottom of the post itself, in the middle of the content, and in pop-up forms. They can also be embedded in images or left floating at the sidebar. You can add to these some follow buttons for the platforms where you are active.
In addition to that, Shareaholic gives you access to over 250,000 websites with more than 400 million monthly users to who you can target and promote your content to. Travel content has a great chance of capturing people's attention when it appears in front of them anywhere as long as it has the right image attached to it.
The plugin's related posts and content recommendation features will also ensure that your previous journeys do not fade away with time. They will keep showing up to visitors in a way that increases the possibility of their engagement with it. That happens thanks to the plugin's algorithm that decides which posts are right for which audience.
Besides allowing you to advertise your own content, Shareholic also lets you monetize your blog by enabling you to display native ads which can include video and anchor ads.
Through Shareaholic's analytics, you will manage to keep track of your visitors and divide them into segments, and using the plugin's smart short links, you will also be able to track users' activity so as to target them more effectively. When it comes to monetization, these features prove to be invaluable.
4. Thrive Leads
Newsletters are another perfect way to spread your stories which is completely overlooked by many travel bloggers. People specifically like newsletters because they don't have to go out looking for the latest updates. They can just subscribe and have the updates coming to them.
For you to grow your newsletter subscription list, you will need a list-building tool, and without the slightest hesitation, I would recommend for you Thrive Leads.
Using Thrive Leads' easy-to-use drag-and-drop form builder, you can create all sorts of subscription forms to be embedded in various spots on your website. With these forms, you will be able to generate more leads than you can with almost any other tool in this category.
The greatest thing about Thrive Leads is that it enables you to target your different groups of users with different variants of your newsletter subscription forms. Targeting can occur by tag, post, page, page type, URL, custom taxonomy, and various other criteria.
That way you can ensure that the forms you make to appear to your users are both relevant and effective. In the end, you want each to feel like the form was addressed to them and to have them hop into your mailing list.
The plugin lets you customize your messages that will appear on the forms with full flexibility, and since you will only stand a chance at signing a user up to your travel newsletter by making your stories seem appealing to them, this feature is pretty critical. Luckily enough, Thrive Leads has an A/B testing feature that will let you try out various combinations of forms and messages until you settle on the most effective option for each audience group.
You'll get to monitor the results using the plugin's robust analytics which will provide you with regular insights on that and on everything else related to lead-generation.
5. BuddyPress
As you travel from one place to the next, the ultimate experience for the readers following your journeys would be to feel like they are in on the fun. They would definitely appreciate being able to comment, communicate with you and with each other, as well as perhaps tell their own stories with each of the destinations you head to. You might even get some recommendations for new destinations from them.
To give your users that platform, you can use BuddyPress, one of the most popular WordPress forum plugins out there.
Through the activity streams that BuddyPress will bring to your website, users will get to interact in long threads about everything related to what you are doing. You can even give each user the platform to tell his/her own travel stories through groups, private or public, which means that your website can turn into more than just a travel blog, but rather an online travel community.
Users will be given their own profiles where they will be able to display their information and post their images. They will also get to send private messages to one another and receive notifications for interactions with other users.
6. MonsterInsights
As you set out to grow your travel blog, you are going to need to monitor closely all the activity taking place on your website. You want to know who your audience consists of, and which posts appeal most to which segment of that audience.
That's where analytics come into play, and MonsterInsights can get you fully covered in that area. The plugin digs down to some of the slightest details about your users, providing you with round-the-clock real-time stats.
Using universal tracking, MonsterInsights is capable of tracking users across multiple devices. That basically means that if a user gets on your blog through their computer and then switches to their mobile device, the plugin has its way of figuring that out and counting him/her only once.
In addition to that, the plugin provides ad tracking, which will enable you to keep an eye on your Google Adsense banner ads and see who is clicking on them. That can prove beneficial when you're talking to an advertising client who probably will want to see some numbers to guarantee your website's exposure.
On top of all these different types of tracking, MonsterInsights allows you to customize your own tracking dimensions. Also since data is coming to be more and more of a sensitive issue, especially in EU countries, it's worth noting that MonsterInsights works in compliance with GDPR acceptable practices.
Finally, these features operate through the Google Analytics framework, and you will get to view all of your insights from inside the WordPress dashboard.
7. Yoast SEO
To top all of these tools that I mentioned, you'll need an SEO plugin. You simply can't run a successful blog without taking care of your search engine ranking, and since the whole idea behind running a travel blog is to get people to read your stories, you will have to give SEO a particularly high degree of attention.
Aside from regular readers, most people go to Google or any other search engine to look up any country that they are planning to visit and whoever shows up first when they hit the search button becomes their expert on that country.
That's why you need your blog to be up there, and Yoast can help you achieve that like it has been doing for the past 10 years until today there are more than 5 million websites depending on it.
First of all, Yoast will provide you with thorough content and SEO analysis that will help you structure everything the right way. It will help you with the titles, meta descriptions, and snippet previews in order to ensure optimum results. Yoast also develops XML Sitemaps that are designed to fit the standards of Google's web crawlers. These sitemaps simply list the components of your blog which the Google algorithm then uses in order to assess your website.
By helping you with internal linking recommendations, Yoast will also help you drive traffic to various sections of your website and to older stories. If you happen to be a team of travel bloggers working on the same blog, Yoast will enable you to assign each person a role and manage it accordingly.
There are much more features that come with the premium version of Yoast that can really step up your SEO game.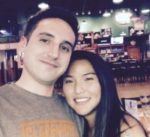 Nathaniell
What's up ladies and dudes! Great to finally meet you, and I hope you enjoyed this post. My name is Nathaniell and I'm the owner of One More Cup of Coffee. I started my first online business in 2010 promoting computer software and now I help newbies start their own businesses. Sign up for my #1 recommended training course and learn how to start your business for FREE!