Online directories are and probably always will be an essential part of the internet. We all open Google to find a restaurant, barbershop, spa, or the nearest dentist. Hosting a directory on your website is a guaranteed way to attract traffic. Remember, you don't have to be the next Google to be useful.
You can develop a niche website to help folks search for things related to one industry, often helping them discover things overlooked by bigger search engines. One great example is local real estate.
Besides being rich sources of information, online directories are goldmines for websites. There are several ways that you can earn money from when running a directory, including display ads, which I used to hate, but have come around and started using as a method of earning money. The idea is pretty simple: create a directory then place ads on your site to get paid per click. Unfortunately, it's the technical part of creating the directory that usually gets in the way.
Directories can go beyond making money online though, and may be an essential part of your website's functionality. A local university website with a directory of teachers is a great example of that. No monetization required, but you still need to have that search functionality!
Directories required constant updates, entry management, and on top of that, sales management. The plugins listed here were made particularly for that purpose. These are 10 of the best plugins for online directories.
Best Online Directory Plugins
Geocraft
Connections
Sabai Directory
GravityView
WP Local
Directory Pro
Directory by Templatic
Web 2.0
Map List Pro
Business Directory
1. Geocraft
Geocraft's directory theme can get your website up-and-running in no time compared to a lot of its competition, yet it includes all of the features you will need to run a directory business. The plugin allows you to list businesses from all industries, and users can navigate through your directory in any of three ways: on the Google Map embedded into the theme's homepage, through a list, or using the plugin's search engine filters in order to look into certain categories.
The submission of listings on the clients' part is conveniently facilitated, too. Businesses fill in the submission form and send it after choosing which pricing plan they want to adhere to.
You can give them several options in that area. Payments can be basic or premium, one-time or recurrent, etc. The plugin can be integrated with PayPal to further facilitate payment. When the submission form is sent, you then get to approve or decline the listing, and an email notification can be sent to the business for either response.
Captcha is built-in with the Geocraft plugin, which means that registration forms will be monitored for spam. The same spam-protection feature works with the contact forms that users will be able to send to listed businesses. These forms are a lead-generation tool that you can stress as part of the value offered to businesses that are listed on your website.
An extra source of revenue that Geocraft facilitates is ad space. The theme frees up extra space for ads which you can sell for an extra revenue stream. You can use Google Adsense codes that are generated by the plugin. As you build up trust and more traffic starts coming in, this feature can be exploited alongside the core monetization feature for the listings.
Favored listings can also be displayed in a sidebar widget. You can allow users to give their reviews and ratings and use their opinions in deciding how to rank your listings. Finally, the lead-generation tools can be yet another source of income for your website. You have two sources of leads: the client contact forms and the client registration/submission forms.
2. Connections
The Connections plugin is designed to run all sorts of online directories, not just business directories. You can use it in creating an online address book, staff directory, or a business directory.
As you can see it is completely free, and despite that, the plugin is constantly being updated and these new features are unpaid for as well. It integrates perfectly with WordPress, and there is a long list of extensions to this plugin that you can download, both free and premium.
There are several templates that come with the plugin that can help you set up your online directory in multiple formats. You have the Circled, cMap, Excerpt Plus, Gridder, Market, Slim Plus, and Tile Plus.
Each of these templates is flexibly-adjustable and can be made to fit your overall theme very easily. There are more templates that you can purchase. After choosing one you can customize your own listing submission forms and manage your entries. Besides enriching your directory website, the form-building features in this plugin enable you to receive extra information about your users and clients which can then be used as leads.
3. Sabai Directory
For what it has to offer, this plugin's price is extraordinary. It offers all the tools that a directory website might need to operate properly. You get three display options, which are lists, grids, and map view.
Using the plugin's visual editor, you can customize your own listing submission form adding as many fields as you want to it. The forms are automatically protected from spam, and these custom fields can be then used as filters for the search engine. The plugin's search engine can be filtered by keywords, categories, location, distance, and whatever you add to it as a filtering criterion. Based on users' previous activity on the website, it can auto-generate search suggestions.
The map view is fully interactive. By hovering or clicking on a listing, the details of that listing appear to the user. You can add rating and review fields in order to give your users some guidance and allow them to voice their opinions.
Photos and videos can be added to any listing as well as in the reviews and comments. Users can also bookmark or flag listings and reviews. All of that content is optimized for search engines.
You can charge clients for submitting their listings, and you can design multiple pricing plans for different sets of benefits. Sabai offers several payment solutions for your clients. They can pay via PayPal, Authorize.net, Stripe, and 2Checkout.
4. GravityView
If you're not a fan of the typical admin panel and want to run things on the frontend, you should consider GravityView. Instead of getting lost inside the dashboard, you can do all your adjustments and editing on the frontend and allow your users to do the same with their own entries. There is a drag-and-drop visual editor that comes with the plugin, though.
You can use that to build the designs at first and then edit the single entries on the frontend. The plugin's search engine is quite advanced and its filters can narrow down a user's search to an incredible degree.
GravityView supports video and image upload, and it even lets you and users create galleries to showcase the content. As the admin, you can enable users to give reviews and ratings, which can then help in lifting a certain entry in the ranks. Favored ranking can also be achieved by features, which means that you can push paid listings up in the directory. There is a paid add-on for the plugin that you can download for these purposes.
In terms of managing your data, there are two features in this plugin that will make your life way easier. The first is the CSV import/export feature. After setting up the website using the plugin, you can import the data from an external source, and you can at the same time export your data into a CSV file.
That will serve you in dealing with the leads generated through the plugin. The second feature is the plugin's integration with DataTables which comes by default. DataTables is considered one of the best applications for tabular data, and it makes searching, filtering, and editing extremely efficient. For the stats, you can also use the plugin's GFChart feature.
5. WP Local
There are three editions of this plugin: US edition, Canada edition, and the international edition. WP Local, once installed, gives you access to millions of business listings that can be automatically incorporated into your directory.
The difference between the three editions is in the locations of the listed businesses that you gain access to. The updates are made automatically based on your category preferences. You can add your own entries too, and you can open the website for clients' submissions.
WP Local comes integrated with Google Maps, and so the listings on your website can be viewed as markers on the map and the details can be seen by hovering the cursor on the marker. The plugin also comes with a multi-filter search engine.
As the admin, you have several ways to gain revenues using this plugin. First of all, you can charge for featured listings, which affects the ranking of entries in both the directory and in the search results.
On top of that, you can sell contextual text ads. That means placing the ads in a way to make them appear when a certain word is hovered on. Finally, among the information that WP Local can feed your website with are the coupons and offers that are put out by the businesses in the directory. Your users will be able to know who is giving out discounts, and such advertising can be another source of revenue for you.
6. Directory Pro
The best thing about this plugin is that it has the best provider for almost every feature integrated with it. For example, it gives you access to all of WooCommerce's payment gateways, including Stripe and PayPal. For list-building, the plugin is integrated with MailChimp. It lets you design your directory and customize the website using Visual Composer.
There are similar integrations for various other features. It is also WPML-compatible, which means that it is ready to be translated into any language.
There are multiple ways to make money with this plugin, too. You can earn for adding listings, subscriptions, reservations at any of the listed places, selling VIP badges for special treatment to be offered the customer at these places, and booking appointments.
What is really unique here, though, is the bidding feature. Directory Pro lets you put your top directory ranks on auction and sell them to the highest bidder. This can be a huge source of revenue for your website.
7. Directory by Templatic
This theme is as rich as a directory plugin can get. It enables you to format your directory in multiple ways, including through maps, lists, and grids, as well as by letting people and businesses build their own detailed profiles. The themes are highly customizable, and the designs are automatically made adaptable to mobile view.
All of the content is also automatically optimized for search engines. If you want extra design capabilities, the plugin is compatible with Visual Composer, which you can use in setting up the directory. The "Club" package comes with more than 99 design templates, too.
The plugin lets you benefit from multiple potential sources of revenue. These include price packages, listing claims, memberships, recurrent payments, as well as fees for special categories or additional fields.
Business can be charged for being featured, too, and you can customize ad banners using the plugin which you can then sell to clients. Also, the plugin has a whole reservation and booking system. You can facilitate bookings at any of the listed businesses, and that you can turn into a source of profit as well.
There are plugins from various categories that this theme can integrate with. These include Contact Form 7, NinjaForms, ProfileBuilder, WooCommerce, and OpenTable among many others.
8. Web 2.0
This plugin is equipped with tools for running directories of any kind. It enables businesses to submit their entries to your website pending your approval, and upon being approved, the listings are added with as many details as you allow through the content fields that you customize for the entries. You can add as many as you want, and you can include a 5-star rating field with each listing, and allow users to embed videos and images with their listings.
All of that information can be used in filtering the search results. Users can also bookmark listings, print them, or get them in PDF format. There is a frontend dashboard through which users can manage all of that. The plugin is also integrated with Google Maps which will enable your users to see the listings in map view.
You can use Web 2.0 to charge your clients for listing activation, renewal of expired listings, raising them in the ranks, featured listings, and listing claims. The plugin supports PayPal payments, as well as the WooCommerce payment system. Through the WooCommerce dashboard, you can manage the listing of products and the payments made by your clients, and you can offer discounts, schedule sales, and issue sales reports.
9. Map List Pro
As obvious from its name, this plugin is specially designed for map listings. It is integrated with Google Maps, and there are more than 35 styling options that you can choose from for the directory. You can also do your own customization.
Customization is also possible for map markers, as you can customize your icons, and add different markers for different categories. Because of its being map-based, the plugin enables users to search by location very easily, and you can give them the option to get directions to a certain listing.
The maps can show all of the details about a listing when the mouse hovers over it. You can also add featured images for the listings to appear on the map. As far as map listing is concerned, this plugin is amazing. However, it does not facilitate any payment methods, but you can do that on your own while benefiting from its directory features.
10. Business Directory
The free version of this plugin is good enough for running almost any directory. It's among the most popular in its category, with more than 20,000 websites operating on it. The plugin comes with several directory design templates that you can easily customize for your website, and they all support images and are 100% WordPress-friendly.
As the admin, you won't find any trouble managing the entries and scaling the theme to your own needs. You have full control over the fields to be included in each listing, and you can import/export data from/to CSV files. The plugin facilitates payments (one-time and recurrent) through PayPal, Stripe, and Authorize.net. You only get the last one with the free version, though.
There are more features that come with the premium version that can help you increase your revenue. You can issue discount codes and feature listings, both of which you can charge clients for.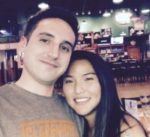 Nathaniell
What's up ladies and dudes! Great to finally meet you, and I hope you enjoyed this post. My name is Nathaniell and I'm the owner of One More Cup of Coffee. I started my first online business in 2010 promoting computer software and now I help newbies start their own businesses. Sign up for my #1 recommended training course and learn how to start your business for FREE!