Creating a light, well-performing news feed on your website might be a bit tricky if you will code it yourself. For an average website owner, especially one just getting started, it's not worth hiring a developer because there are plenty of plugins with awesome applications to do that job for you. There are some great news plugins for WordPress that are a fraction of what it would cost to develop your own proprietary system.
It would actually surprise you how sophisticated these applications are, some of which can, in fact, make your website's news feed as powerful and up-to-date as large news outlets both in terms of content and performance.
But you don't only need a news feed to display news. Having a reel at least on your homepage can help you give extra exposure to certain content on your website, as well as to your products if you are running an e-commerce platform.
Here are what I consider the top 10 news plugins to get you started with a news blog in no time.
There are advantages and disadvantages to each of them. Be sure to let me know if you have any comments about a specific plugin. Don't hesitate to contribute to the discussion in the comments below! It'll help others decide which one to use for their own news site.
Best News Plugins
Newsomatic
Newscodes
NewsPlugin
Ditty News Ticker
Live News – Real-Time News Ticker
News Announcement Scroll
WP Latest Posts
WP Easy News Scroller
Modern News Ticker for WordPress
News Headline Ticker
1. Newsomatic
This isn't anything like your average news generator. The features that Newsomatic is capable of surpassing these of most plugins out there, and it won't be an exaggeration to say that it can keep you in lockstep with major platforms like Apple News or Business Insider.
That's because it's backed by the massive NewsAPI database. If you're not familiar with NewsAPI, it's simply a code application that you can apply to a website in order to derive news stories from a long list of contributing news websites that include among many outlets like ABC News, BBC, Bloomberg, CBC, Al Jazeera English, CBC News, Buzzfeed, and the list goes on.
It even extracts news from countless non-English outlets like Google News (Argentina, Israel, Brazil, Russia, France, and India versions), CNN Spanish, and the German Der Tagesspiegel.
Why not directly use NewsAPI, though? Here's why. For starters, Newsomatic takes off you the burden of coding in the NewsAPI application.
You just install the plugin and it takes on from there. So, it serves as a graphical interface for the API. Also, Newsomatic complements the API with a keyword/language/country search feature for your users to more easily find particular news stories from chosen sources.
Over and above that, the plugin supports Google Translate, which will allow you as the admin to choose the languages in which you want the news to appear in.
It also supports SpinRewriter, WordAI, and other applications that combined will put your website at an amazing advantage in terms of SEO.
Here's the real mind blower, though. Newsomatic doesn't merely display headlines on a widget-based newsreel like most news plugins. It actually spins them off into articles to be posted on your website.
The plugin brings artificial intelligence into play in order to paraphrase the news content it is fed by NewsAPI and auto-produce full news articles for your website. That's honestly some futuristic work that was put into this plugin.
2. Newscodes
All of the elements that you find in the pages of a typical major news website are facilitated by Newscodes. That's everything from post grids, tickers, featured articles, marquees, etc., without your having to use multiple plugins. Just this single plugin supports up to more than 20 different elements.
The posts that you include in each of these elements can be filtered and sorted according to several criteria and using the style manager, you can apply any of more than 50 styles that come with the plugin. These options are all extremely easy to apply through that plugin's dummy-friendly interface.
If you like a certain layout or style after applying it, you can make it into a template and perhaps add it to the Newscode directory. The styling code incorporated into the plugin is in LESS CSS, which helps give your Newscode-styled web pages a fly look while guaranteeing smooth performance for your website. In a nutshell, this plugin's competitive advantage lies in its magnificent styling features and customizable settings.
3. NewsPlugin
newsplugin.com
Price: Free
NewsPlugin is an impressive piece of work that is definitely worth checking out. It's not a newsreel widget function although that is one way you can use it. Primarily, though, NewsPlugin is a news article display plugin by which you can create an informative newsfeed for your website's visitors that isn't limited to headlines but rather includes fully-detailed stories.
The plugin puts you in full control over the types of articles that get to show up on your website and the ones that stay there. NewsPlugin gives you access to millions of articles, and according to the plugin's website, there are 75,000 stories added on a daily basis.
To avoid cluttering your website you can set a maximum number or even choose a specific number of articles to show up on your feed, and you can also decide a time frame (24 hours, week, etc.) and choose that only the articles that fall within that frame can be displayed at any given moment.
In order to allow you a filter, you can set certain keywords that you want to be mentioned in the articles. Although that is primarily put there for the purpose of picking the topics, there is the indirect benefit to that feature, and that is that it can assist your SEO performance.
Finally, there is a star/unstar button that you can use to pin your special articles, and there are sorting criteria like date and relevance that you can use in order to determine which news stories your users will get to see first when they land on your website.
4. Ditty News Ticker
Ditty Tickers come in many variants, including one for Twitter, another for Facebook, etc., and they really do receive a lot of positive word of mouth. This is their news ticker, and it works with equally high quality.
You must know, though, that this free plugin isn't a news extraction plugin like our first two. It's just a news display plugin in the sense that it gives you the format and structure to publish your news posts through, but you are the one who actually writes these posts. It gives you a lot of format options, for that matter.
The Ditty ticker lets you display your posts with links, and you have all of the following feed options to choose from:
Right/ left scroll
Upward/downward scroll
Right/left rotation
Upward/downward rotation
Fade
Ticker list
P.S. The shifts between individual ticks are time-adjustable through the plugin's settings.
5. Live News – Real-Time News Ticker
Here's an extremely popular WordPress-compatible news plugin. The features in the Live News plugin are capable of turning your website into a professional news source of ultimate levels of convenience for your users. The plugin gives you a lot of leeway with your settings, with more than 50 options that can be customized to suit your preferences. That includes everything from color and typography to the news outlets you wish to receive your news updates from.
Speaking of the sources, you have 4 news sources to choose from. Your feed can display news added manually by you on the backend, your regular WordPress posts, an external RSS feed, or even one or multiple Twitter accounts.
That Twitter option, in particular, isn't that common among the other plugins, and since Twitter has become one of the major platforms for journalists and freelance reporters, including it would sure make your newsreel more comprehensive and better updated.
In terms of performance, that's where this plugin's edge really shows. The plugin uses the WordPress Transients API which makes it, despite being quick at receiving data and news stories and updating itself instantly, remain light on your website's processing capacity.
You shouldn't fear to experience slowdowns or any other difficulties. In all cases, the plugin is supported by a robust customer service team that is available to answer your questions or solve your issues via e-mail in both English and Italian. The plugin itself comes in both languages by default and is ready to support translation files for different languages.
Something worth noting about Live News is that it supports multisite installation.
6. News Announcement Scroll
This plugin is one of a vast list of plugins that were developed by StoreApps, so you can rest assured that there is a long history of expertise behind it. It's very plain and simple. By installing it, you are able to embed a vertical news scroller to the sidebar of your WordPress website. The plugin was developed using JavaScript, which allows it to be somewhat dynamic and easy to take in updates.
By enacting this reel, you allow your users to scroll smoothly through a potentially unlimited news feed either by hand going one by one or to just have it automatically go through the news items whereby they can stop it at certain items that grab their interest.
On your side as admin, you will have the capability to add or delete news at will and to decide the sources you want feeding your newsreel. You can have these sources and news items sorted in whatever fashion you want, and you can temporarily hide the newsreel altogether. Possibly your only limitation with this plugin is that as evident in its name, it's vertical.
7. WP Latest Posts
Here's another plugin to consider if you're concerned with creating visually captivating displays for your news content. It can even be a great tool for displaying your latest posts, and since it supports WooCommerce tools, you can even use it to feature your latest products among the rest of your content.
The plugin's edge lies in its visual themes. Although it only comes with 6 ready-made themes, each of these themes is internally customizable and alterable in many ways. What you end up with is a shiny looking layout for your website's content. Each box or content item displayed via this plugin's themes is shown to the user with a title, a featured image, and the category.
That, of course, would come in handy if you handle news in various fields.
The plugin gives you massive control over the content. You get to decide its sorting criteria (tag, post type, page, date, title) and the timeframe to be displayed, pre-set a posting schedule, etc. You also get to adjust the images in many ways, and the plugin allows you to incorporate some animation in your news blocks. The WP Latest Posts plugin is also SEO friendly and will help you optimize your content for better search engine ranking.
Add to all of this the fact that it is 100% customized for the WordPress platforms, and so it operates with ultimate smoothness and spectacular speed. You can install it on multiple WordPress websites, and it already supports several languages.
8. WP Easy News Scroller
This plugin is also perfectly compatible with WordPress, just like WP Latest Posts. This one's real edge is in its practicality, though. In terms of design and layout, it doesn't have much to provide beyond a colorful, organized display for your posts.
It allows you to add a widget to your WordPress website where you can show your latest posts, add a description or excerpt along with the post title, as well as a feature image, with each element having its own colored compartment. Inside the widget, you have 26 different slider effects, like scrolls, fades, shuffle, zoom, etc.
Inside your admin dashboard, you can add news posts from the plugin's editor, which is similar in its interface to the WordPress text editor yet more specific in its fields to news content that can be displayed in your newsreel.
In the dashboard, you can also alter the widget's settings all you want, including the news reel's speed and time intervals. Moreover, you don't have to uninstall the plugin in order to deactivate the widget. You can simply deactivate it temporarily and then reactivate it whenever you wish.
9. Modern News Ticker for WordPress
In our category, this is probably the most economical premium plugin that can still do the news display job fairly well. Besides its cost-efficiency and simplicity, it still comes with a wide variety of themes and options.
The plugin has 15 ready-made themes for you to choose from, as well as 4 different effects or display modes (slide, type, scroll, and fade) to enact in your newsreel. It also comes with 4 layouts that differ in terms of news display, labels, and buttons.
You can enter news posts right manually via the plugin, but since it is WordPress-compatible, it can be fed with your normal WP posts as news items, showing particular elements (e.g. title, excerpt, etc.) from them that you get to choose. It even allows you to throw in the feed some RSS, JSON, and Twitter items to enrich your newsreel. For its cost, the plugin has a considerable lot to offer.
10. News Headline Ticker
Here's another pretty simple news plugin that can do the job for you. News Headline Ticker is impressively compatible with WordPress, and its installation process is plain sailing. A few clicks and you are set. Even adding features to it isn't a hassle at all. It's all a shortcoding process that only takes you a few minutes.
The plugin operates on jQuery, which makes it fairly light and not prone to slowdowns. You can also make it out to have a decent look by playing around with its color and display settings.
The truly good thing about this plugin is that it's constantly kept up-to-date since it is open source and anyone can contribute to its GitHub repository. Don't expect a huge deal out of it at the moment, though.
If you decide to go with News Headline Ticker, know that you are dealing with an average plugin that does offer you good performance but doesn't give you that many features. Nevertheless, if you aren't looking for something grand, the plugin works smoothly, comes for free, and is also open to receiving many updates in the future.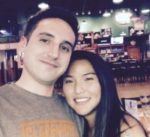 Nathaniell
What's up ladies and dudes! Great to finally meet you, and I hope you enjoyed this post. My name is Nathaniell and I'm the owner of One More Cup of Coffee. I started my first online business in 2010 promoting computer software and now I help newbies start their own businesses. Sign up for my #1 recommended training course and learn how to start your business for FREE!