Running an educational website where you can offer online courses is a massive job if you are going to code it from scratch or hire a developer to do so. There's no need for all that hassle.
Learning management system (LMS) plugins can let you do just that but with a few steps that don't require any technical knowledge whatsoever.
All you need is the course material that you will enter into one of these plugins and let it take on from there. You would be amazed by how professional your website can look with such few steps. In this article, I will walk you through the top 5 LMS plugins and show you what exactly you can do with each of them.
Best LMS Plugins
LearnDash
LifterLMS
Sensei
WP Courseware
teachPress
1. LearnDash
When considering which plugins to include in this list given the complexity of LMS plugins, I found that in any case, LearnDash had earned the top spot fair and square. This plugin is simply magnificent. The features provided by LearnDash can be divided into four groups: courses, monetization, administration, and tech specs. We'll start with the course-building part.
The drag-and-drop course builder that comes with LearnDash is top-tier. Here you have a course builder whose interface you can without a doubt use with ultimate convenience.
More importantly, since we're talking about an educational feature, whatever age range your audience belongs to, they won't find any hurdles dealing with the courses you design for them using LearnDash. The courses can be organized into categories, topics, lessons, assignments, and quizzes, and not necessarily with these names. Each of these labels is adjustable.
If you want to change "lessons" to "lectures," be their guest. You can include any type of media in the content. LearnDash supports videos, Adobe Captivate files, images, Google Docs, audio clips, and many others.
As for quizzing, the plugin gives you eight question types that you can choose from in order to create interactive tests, which you can also add custom messages to. The plugin also allows you to "drip-feed" your courses, which means that you can schedule lessons to be accessible either on a certain date or after a particular number of days following enrollment.
And to enforce some discipline, there's a lesson timer that you can activate in order to oblige your students to spend a minimum duration on a given lesson so that you can avoid them leaping over essential lessons. If you ever were a student or have dealt with students you would know that they tend to do that when they have the option! You also might want to set prerequisites to some of your courses, and LearnDash gives you that capability.
To give it the hallmarks of a fully-fledged classroom, the plugin can allow you to add forums (public or private) for your students to discuss the topics of the course on. Finally, you can give out course points, certificates, and badges. In terms of monetization, LearnDash has all the features that any major education website might be using, from one-time purchase options to subscriptions/memberships, a shopping cart, and course bundles.
Just like Udemy or Coursera, you can even start issuing licenses for your courses so as to protect your copyrights. You are also given the capability to remove a user's access after they had spent a specified period of time on any given course.
As someone running an online institution, you want to have tools to monitor your users' performance and keep them engaged with the course material. Here's where the plugin's administration features come into play.
The plugin lets you give your students user profiles, enables you to notify them via e-mail regarding any updates or to remind them to cut the slacking, and on top of the forums feature that we already mentioned, you can put students together in a group and manage them accordingly. As the instructor, you will have access to the plugin's assignment management features, which include approving and commenting on assignments as well as awarding your students points for their performance. You would also be given detailed reports on your users' enrollment activity, progress, and performance on exams.
Last part to be mentioned here is regarding the plugin's technical specs. The plugin can easily integrate with programs like Articulate Storyline, Adobe Captivate, and several others, and it similarly supports the integration of multiple websites on a single LearnDash account. LearnDash is also perfectly compatible with WordPress and mobile devices.
2. LifterLMS
In the second place comes LifterLMS, although in terms of quantity the number of features in this plugin is probably unmatchable by any other plugin. We can't talk about them all here, but I'll highlight the most important ones. First of all, the plugin allows you to create engaging course content using all sorts of media (video, audio, text, images, etc.), and back these up with fun, dynamic quizzes to help you evaluate your students.
Creating everything from the course material to the quizzes happens via a single screen with a drag-and-drop builder that you can't get confused by. Even if you are at first, the plugin itself comes with an instructional guide that will walk you through every step.
Something that many LMS websites lack is structure. What I precisely mean here is that a lot of these websites have courses, some of which should be taken consecutively, but there's no way for the site operator to enforce this sequence. LifterLMS has a course track feature by which you can create such structures and offer certificates of completion accordingly. That being said, you can also obviously add course prerequisites and schedule your material based on a specified timeframe.
Let's get to the administration features, though. That's where LifterLMS really stands out. You can have multiple instructors collaborating on one course. That's a feature that I didn't find very common among other plugins. You can also import courses from other websites as long as they were created via LifterLMS. Students would find your LifterLMS-based courses extremely convenient, too.
They each get a profile with a dashboard where they can keep track of their own activity, and with your permission, they can download your e-books, audio files, worksheets, etc., in order to view the material while they're offline. Giving your students such a capability would really cut down their wasted time and will help them finish more of your courses over shorter periods, given that they would be able to study offline.
They also gain access to discussion areas where they can interact with one another and with their instructions. More importantly, you can keep all of your students' information in an integrated form which will help you keep things organized, and in the end, provide your best performers with certificates and achievement badges. On their side, they can review your material as well.
LifterLMS's monetization features are quite unique as well. The plugin supports both credit card and PayPal (in ANY currency), allowing you to offer users course bundles and lets them shop for courses on your website via the plugin's shopping cart. You can make bulk sales for organizations that might, for example, want to have their employees taking your courses.
That way you can strike some hot deals. LifterLMS is also ready for affiliate marketing. That's one of the best ways to spread your content nowadays, so, choosing a plugin with this feature is definitely a bonus for your website. You can, in the end, keep track of all that money coming in through the plugin's e-commerce dashboard and order management tools, which are both professional analytic tools of topmost quality.
3. Sensei
This is an LMS plugin provided by WooCommerce, so, it's needless to state its level of compatibility with WordPress. This is a simpler plugin than the first two we talked about, but it's nevertheless a robust one that has a lot to offer you. Sensei is operated from inside your main WordPress dashboard, which gives it the advantage of being more efficient since you would have all of your tools in one place.
Let's first talk about what you can do from inside the dashboard. You can create your new courses using multimedia and adjust your settings as you wish. Also, you would receive all of your course analytics inside the dashboard. None of the other ones we mentioned offered that level of convenience. Over and above that, you can include a widget for almost any information that you want to keep track of.
For example, you can have a widget appear with every course showing you the names of that course's participants. You can do the same for course progress, and you can let your students use that same feature to track their own progress.
As for the course content, you can use themes for your courses that work seamlessly and without any slowdowns since they are all WordPress themes. It also allows you to pre-schedule courses using the content drip feature.
Testing your students has never been easier, too. That's where the plugin's real edge is. You can create full quizzes that all of your students must take in a unified form, but there's an even better option.
You can create a question bank. Just write in a bunch of questions along with the correct answers, and when a student goes in to take a quiz, the plugin would generate for them random sequences using some of these questions. You can choose the number of questions to be used from the question bank per quiz. Finally, quizzes are graded automatically based on the system you set.
4. WP Courseware
Here's a more economical alternative since some might find the rest of the plugins a bit too pricey. It still has a fairly wide variety of features, though. It comes with a drag-and-drop course builder and a drip content feature for scheduling.
For the sake of protecting your copyrights, there's a tool in this plugin that allows you to restrict access to your courses to registered students who are enrolled in the course and logged in to the website. These enrollments and any other student matters are easily manageable through this plugin, too. If you don't want to have all the administrative responsibilities thrown on your shoulders, however, this plugin, fortunately, allows you to delegate certain roles to the individual courses' instructors.
There are also several features that you can set beforehand and let them be automatically activated, like the e-mail notifications that you can send students, the course prerequisites so you don't have to manage individual students' course tracks and the quizzing process. WP Courseware is still ideal with regards to record-keeping, though. You can do it through stats or through a grade book that you can view or export to an excel sheet.
The plugin also integrates well with a lot of platforms. It works perfectly with any WordPress themes, but it also integrates with most page-building, membership, and e-commerce plugins, so any features that aren't included in the plugin itself can be made up for through these integrations.
5. teachPress
TeachPress is a 100% free plugin, and the reason it's a pretty interesting plugin (besides that it's free) is that it combines two functions in one. It's both an LMS and a publication management plugin.
So, how does that work? With regards to its LMS function, it allows you to create and manage your courses through a basic yet a quite practical interface that is totally compatible with WordPress. You can export your students' data into XLS/CSV files as well as view your analytics through the plugin itself.
As for the publication management function, it particularly helps you provide your users with access to academic journals since it is compatible with the reference management software BibTex. Using teachPress you can import from or export to the BibTex platform. You can also display an RSS feed that includes multiple publications for your students to view. That's a good way to back up your courses with extra material. The fact that all of this is for free is pretty mind-blowing actually.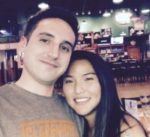 Nathaniell
What's up ladies and dudes! Great to finally meet you, and I hope you enjoyed this post. My name is Nathaniell and I'm the owner of One More Cup of Coffee. I started my first online business in 2010 promoting computer software and now I help newbies start their own businesses. Sign up for my #1 recommended training course and learn how to start your business for FREE!