Customer support is one of the essential things to keep in mind when setting up your online business. That goes for any business, but with online, customers do not get to meet you or any of your team in person, and so you have to make sure that your communication channels are accessible and practical enough to make up for that in order to build trust.
That's where using the right live chat plugin becomes a necessity, because depending on your sort of business and how you run it, you may need an "instant communication" feature.
These 6 plugins for live chat on WordPress are among the best right now in the market.
Best Live Chat Plugins
LiveChat
Zendesk Chat
SnapEngage
Tidio Live Chat
Formilla
FAST
1. LiveChat
This plugin comes with a long list of chat tools that will make you more capable of keeping track of your visitors' messages and realize their true concerns. First of all, the plugin provides with a "message sneak-peak" feature, by which you can see whatever your users are typing in even if they do not send it over.
In other words, you are given visual access to their side of the chat. Delivery status is always shown to you, and so you get to know whether a message has been delivered or read. You also get to see the visitors' information with the ability to ban those who do not comply with your website's rules or are perhaps creating spams. The plugin also enables you to share files with your visitors.
LiveChat makes organizing your previous chats an easy job. First of all, the plugin keeps an archive of all your previous chats with a clear timeline and transcripts of each previous chat. As you talk to a customer and based on their issue or inquiry, you can add one tag or more to the chat in order to make it easier to check the stats for that particular category of concerns.
The plugin enables you to customize your chat window themes, either through CSS or by using one of its templates. You can add your company's logo and social media links to the chat window, and design the message boxes and the labels.
Customer support agents can be each given a profile to appear by while talking to a visitor. You can connect Facebook to your website in a way that channels messages that are sent to your Facebook page to be received by your agents as if the chat was taking place on your website. Users do not have to send their inquiries through the chat, too. You can give them the option to send you their questions as tickets.
There are things that you can automate in order to trim down some of the time consumed in replying to visitors. You can customize canned responses to be automatically sent for questions that are asked frequently, and you can create automatic greetings to be sent out to the user upon their opening the chat window.
In terms of analytics, the plugin provides several features to keep you updated at all times. Besides the basic statistics, you can receive chat and ticket reports, and you can use several filters to navigate through these reports in order to view certain fields of inquiry. The plugin by default sends you a daily summary, and all of these stats can be viewed right on your dashboard.
2. Zendesk Chat
Zendesk Chat (previously named Zopim) allows you to create a smooth communicative experience between you and your users like few other platforms. It gives you the option to both automate or personalize your chats.
Either way, your dashboard becomes an update screen that gives you a minute-by-minute briefing of the chats taking place right now between your agents and your customers. They appear on your dashboard with all the details that you might need to provide them with full assistance in due time.
Because stats are among the essential tools in customer support, the plugin does not depend solely on its real-time reporting. You also get chat reports and agents reports, each in its separate tab, supported by graphs and figures that are all easily understandable and quite clear.
ZenDesk is full of theme templates that you can choose from, and it also allows you to create your very own themes without much effort. Anyhow, ZenDesk chat windows are made to integrate with your website's general theme.
Very few live chat plugins can give your website visitors that level of freedom in choosing their preferred channel. They can contact you via chat, voice, tickets, or social media. The plugin supports all of these channels. There are several web services and platforms that the plugin supports, too. These include SalesForce, JIRA, Magento, Shopify, and of course, WordPress.
3. SnapEngage
Hands down, this is one of the most comprehensive, intelligent, and practical live-chat plugins out there. It integrates seamlessly with a long list of platforms and web services that can't be all mentioned here. They include Facebook, Hootsuite, Basecamp, UserVoice, Hubspot, Zendesk, and with the full-service package, it even integrates with Microsoft Dynamics CRM and SAP Business ByDesign. It's an easy setup, and it is integrated with all of these plugins without much effort either.
The plugin's chat portal is quite advanced. It's an amazing tool for pulling your visitors' information. You get to view their location, time zone, weather, current webpage, entry page, OS, browser, etc., in addition to Facebook, LinkedIn, Twitter, Google+, and wherever else they are registered from more than 20 other social media.
Through the chat, you and your agents can sell visitors files, get sneak-peaks at their messages, send them automated messages, and run concurrent chats. All of these chats are automatically stored in your database.
Based on the chat's tags, you can set the system up to route certain categories to their specialized agents. You can also create a system by which certain agents are prioritized in order, meaning that whenever they are free, they would be receiving the chats before anyone else on the team.
There is a version of SnapEngage for Hootsuite, and you can integrate your plugin with Facebook Messenger. Because there is a wide range of communication channels and transferred material facilitated by this plugin, a large emphasis was put on securing these transfers.
The messages are all SSL-encrypted, and they comply with EU-US privacy standards. It also secures data transfer through PCI compliance. On top of that, there is a part left to you as the admin, which means that you get to set your own access rules and user permission settings.
SnapEngage provides you with in-app reporting tools that you can view at any time, in addition to its real-time activity monitoring whose results can be viewed on the spot through your dashboard. It also sends you weekly/monthly summaries, supported by chat transcript data, capacity reports, and audit logs (last two are only for full-service packages). Finally, you can easily integrate Snap Engage with Google Analytics.
4. Tidio Live Chat
Additional Services: Communicator ($15/month) – Automation ($15/month)
Through the Tidio plugin, you can manage your communication with your customers through chat, email, and Facebook Messenger. For all three, the plugin provides you with instant notifications whenever a customer sends you. Automation is extremely easy here.
You can customize messages to be sent automatically whenever certain customers (or groups) contact your website, or whenever certain problems show up. You can make messages go out when a certain frequent customer spends a period of time away from your website. That way it becomes a CRM tool. Likewise, you can automatically send them greetings when they are back.
Tidio enables your website to be as interactive as possible. You can add triggers to make the chat window appear to your visitor when they prompt these triggers and that way you can do your best to read their minds and address their needs before they even say a word. The analytics do not only cover messages and tags, but even the number of times triggers have been prompted, for example.
Tidio allows for as many agents as you want. It also integrates with a plethora of 3rd party apps in various categories. For example, in e-commerce, it integrates with 3dcart, Bigcommerce, Magento, Shopify, SalesForce, and WIX. In email marketing, you have GetResponse, Google Analytics, and MailChimp. In the CRM category, Tidio integrates with AgileCRM, Capsule, Pipedrive, HubSpot, Insightly, and many others.
5. Formilla
Formilla is the right tool to use in targeting through chat messages. Because the plugin pulls in a lot of data about your visitors, it then enables you to use that data in targeting them based on their history on the website (new vs. returning visitors), country, or language. You can customize your own targeting criteria as well. Then you can create messages to be automatically sent out based on each particular scenario and the segment into which the visitor falls.
Besides the automation, you can also use the plugin's mobile apps in order to answer messages wherever you are. That way none of your customers' messages will go unanswered or will have to wait for long before receiving a reply. Chat windows are highly customizable, too, and you can easily match your website's overall theme and your brand colors.
The plugin enables you to save responses using keywords, and then you can use these keywords to search for your saved responses at any time. It's an efficient way to deal with frequently asked questions. Keywords or tags can also be used to route inquiries to their specialized team. You can divide your customer support team into a number of specialized groups and have conversations channeled to them accordingly.
Formilla integrates perfectly with more than 500 apps! These include the popular names like MailChimp, Zendesk, Pipedrive, and Zapier, along with many others in various categories and fields. The plugin comes already integrated with Google Analytics through which you can monitor all of your customer support activity.
5. FAST
The FAST plugin installs a full support system to your website. The plugin's primary function is facilitating tickets, but live chat is one of its features as well. It operates very lightly and provides users with a service high in both speed and quality.
Besides live-chat, the plugin enables you to contact your customers via email and Slack. Fortunately, the package covers enough features as to make it unnecessary for you to buy any add-ons or extensions. FAST integrates with WordPress very easily, and in no time you would have its support system integrated with your WordPress website.
Through the plugin's form builder, you get to customize for yourself the forms that your customers will be asked to fill for their tickets. That way you can make sure that you ask the right questions in order to give out the right solutions.
Tickets are automatically channeled to the emails of both the admin/agent and the customer, and that way tickets can be replied to via email without the need for logging in to the website. As for the website's chat window, the plugin transfers the messages at a magnificent speed and without any issues, and so tickets can be addressed right on the spot without the slightest delay. Nothing comforts a customer more than instant customer support.
FAST comes with robust analytics tools that you can use to monitor your tickets and chat activity and using tags, you can save replies and filter your stats for more efficient management. Finally, the plugin is fully translatable to any language, and so you can provide customer support to your customers from all over the world.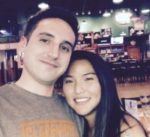 Nathaniell
What's up ladies and dudes! Great to finally meet you, and I hope you enjoyed this post. My name is Nathaniell and I'm the owner of One More Cup of Coffee. I started my first online business in 2010 promoting computer software and now I help newbies start their own businesses. Sign up for my #1 recommended training course and learn how to start your business for FREE!