Running an online job board can be a profitable business in many ways. First of all, you can monetize job applications and job postings. You can also sell advertisement spaces when your job board starts getting some traffic. On top of that, a job recruitment website receives data from two sides, the employers and the jobseekers, both of whom become your customers.
That's quite a rich source of data. However, to manage all of that, you would need a team of developers and designers to pull that off. Not if you have a plugin for it, though. These are 10 of the top job listing plugins on the market right now which can facilitate all of these functions and which you can manage all alone.
Remember, you don't have to be the next massive job listing website to compete with the biggest companies in this space. Find a niche that you have knowledge of, especially in a local context.
For example, what about foreigner job listings for Koh Samui (Thailand). I'll be there's a market for foreigners working in the travel industry on that island, and tons of people who would want to work there for the high season. What about job listings related to Bitcoin? I can guarantee there are folks searching for that as I type, and if you can become an authority on the topic (Go to Website XYZ for Blockchain jobs!), you'll have a money-generating website in no-time.
Best Job Listings Plugins
WP Job Manager
Jobmonster
Jobseek
Jobify
JobEngine
JobRoller
Cariera
WPJobus
Apply Online
Simple Job Board
1. WP Job Manager
This plugin makes adding a whole job listing and recruitment system to your website just a shortcode away. Using the plugin's shortcodes, you are enabled to offer your users various jobs, either individually or in lists, as well as job submission forms to allow them to apply directly through your website. For the other party, the employers, you can also provide them with employer dashboards in order to manage their profiles and various listings through your system.
Normally, managing all of these functions can amount to a complex process which might require some exceptional expertise, but the plugin's admin interface is quite amateur-friendly. The jobs are listed on your dashboard very neatly, each with the all of the relevant information written next to it, and you can edit, select, reorganize, or delete entries at will. As the admin, you also get a search tool with a filtering feature.
Filters are available to users on the frontend as well. The listings come with an Ajax-based search and filter form which works very smoothly and allows users to search by location, job, type, category, or even by keywords.
On top of that, the users can subscribe to RSS feeds that show them job listings that match their criteria using the same filtering functions. When a job is selected, the single job listing displays the job description, company information, and the relevant metadata. It can link to Google Maps, and some employers choose to provide links to the company's Twitter or Facebook profile, website, etc., in the company box. For any job listing, the employer usually provides a website link or an email address for job seekers to use for the application.
Employers get to preview their job listings before sending them for live display. In all cases, the listing is not displayed before it is approved by the admin.
2. Jobmonster
For just the price of the plugin itself, this plugin offers for free what is usually paid for with other plugins. Jobmonster comes with a theme library that you can use to decorate your homepage. All of the themes were customized for job listing websites. With every new version, more themes are added, and there are extra tools like the Font Awesome library for the purpose of adjustment.
Using Jobmonster, you can create a platform for employers and job seekers to meet, communicate, and work together. The plugin enables you to provide employers with a management dashboard through which they can manage jobs, applications, messages, shortlists, and which they can use to run advanced searches.
You can do the same for job seekers. The candidate management dashboard works through the same amazing frontend format, enabling candidates to manage their resumes, applications, job alerts, and to bookmark and follow certain employers and job posters.
The job submission process is extremely convenient, and it facilitates the upload of files which might be required with the application. That way the whole process can be done on your website without the need for external channels.
Thanks to its integration with WooCommerce, the plugin provides several payment methods, including Visa and Mastercard, as well as Paypal and Shopify. As an admin, you are free to include whatever number of custom fields you want, in both the job listings and submissions.
Some of the plugin's latest functions were made to make the job search even more simple by allowing job seekers to save or share job listings, send them to friends, or ask for emails to be sent to them whenever similar jobs are listed. Besides all of that, the advanced filtering features that the plugin provides make job searches quite efficient.
3. Jobseek
Jobseek is practically a modified premium version of WP Job Manager. It has a lot of the same features that we mentioned with WP Job Manager with a touch of its own as well as a different visual theme. Jobseek also works through shortcodes which you can add anywhere on your WordPress website in order to install a job listings page.
The shortcodes are designed in list format, and through ajax, users get to see their search results instantly and are given filters in order to search by category, type, job, and keywords. The customizable RSS job feed feature is also available here.
Users can be given frontend submissions to fill while applying for any job. Other than that, they can reach out to the company through a link that the employer should provide, either to the company's website or to an email address. Before a listing goes live, the employer can preview it as it would appear to the candidate. Individual job listings are also facilitated. Both employers and candidates can be given management dashboards to run their work from.
The plugin allows you to customize job packages which jobseekers can pay for in order to get access to job submissions. It also facilitates the payment through a number of payment solutions.
These features are added by integrating Jobseeker with WooCommerce. If you don't want to purchase a WooCommerce add-on, there is a simpler paid listings feature that comes with the plugin. You can set application deadlines, allow candidates to bookmark employers and jobs, and let them request daily or weekly filtered job alerts. The plugin's job tags feature will make the filtering process even easier.
Since a job listing website is one where users will definitely provide some useful data, you can integrate Jobseek with MailChimp or Contact Form 7. It also integrates with Jetpack and WooThemes.
4. Jobify
Easily one of the most advanced plugins in this category, especially in terms of design. The plugin already comes with loads of pre-design themes and page templates.
You can use these and adjust them to your needs very easily using the plugin's visual editor. Using that same drag-and-drop editor, you can create your own themes from scratch, and the live preview feature will make you see the adjustments in real-time. It comes with various tools and widgets that you can install with extra functions anywhere on your webpage.
Jobify's search features are top-notch. Both candidates and employers will find navigating your website in search of jobs that match their criteria an amazingly convenient process. There is a special search engine for candidates and another for employers. Through a map feature, users can run searches using the plugin's location filtering feature. These functions operate at a higher speed than in most websites with similar features.
Over and above that, Jobify processes data in a way that ensures that Google will favor your website in its search rankings. Finally, Jobify provides a solid customer support service that you can rely on while running your job listing website.
5. JobEngine
Although it's a bit pricier than the rest, JobEngine is definitely a good investment. The plugin offers convenience on multiple fronts.
First of all, in terms of job postings, the plugin allows you to install and enforce a clearly-defined job posting process that consists of four simple steps that all of your users will find easy to perform.
You have the flexibility to choose from among a number of options for how to let employers receive the applications from job seekers. There is an extension to this plugin that allows you to add custom fields to your posting forms in order to get as much information as possible.
The more information included in the job posts, the more filters can be applied to the job search. The plugin facilitates filtering and using another extension called JobAlert, users can subscribe to RSS feeds in order to be notified about jobs that pass their filters.
The pages for individual job posts can include maps and social sharing buttons. Users can also click a button on any job post to receive reminders for that job later on. The whole online application process is facilitated by the JobEngine plugin, including the resumes.
JobEngine has perfect monetization tools, too. You can charge users for listing jobs, featuring job posts, and you can set expiration dates for these listings. The plugin allows you to customize multiple payment plans.
It also enables you to charge employers for viewing resumes, a feature which you can enable/disable through a simple click of a button. JobEngine also offers an extra monetization feature, which is by helping you create ad spaces through its widget and sidebar system. The payment gateways that the plugin offer include Stripe, Paymill, PayPal, PayPal Express, 2CheckOut, and cash. You can choose to receive payments in any of a wide range of currencies.
6. JobRoller
JobRoller is among the most popular plugins in this category, particularly among WordPress website operators. It enables you to run an entire system in the comfort your own WordPress dashboard. You can create an ecosystem where both employers and job seekers can build themselves profiles showcasing all of their information, where job seekers can post their resumes, and where they can each conveniently manage their job listings and applications.
The JobRoller theme's search engine has a filtering feature, and although the plugin comes with 5 default job types (freelance, full-time, internship, part-time, and temporary), you can add as many job types as you want in order to help narrow down the search.
You get to run a database for all the resumes uploaded by the jobseekers. Also, instead of having to check your PayPal accounts to know about the transactions made on your website, you receive a log of all the transactions that is updated whenever a new one takes place. You can view that database on your WordPress dashboard.
7. Cariera
This plugin offers a wide range of theme designs. First off, its Job Extender provides you with 6 different layouts, 4 lists, and 2 grids. For these, it comes with 2 homepage templates and more than 10 templates for the rest of the website. It also supports reCaptcha, which means that your whole website will be protected from spam.
Cariera enables your users, both employers and candidates, to benefit from your job board with its filtered search engine. Users can enter their locations and activate the auto-location feature in order to receive results that match their location. Candidates can apply through the plugin's submission form and can use the resume manager to upload their CVs. They can also bookmark profiles and job posts, and ask for email alerts for certain job criteria.
Finally, you have two ways to monetize job listings: the WooCommerce paid listings and the simple paid listings. The former is powered by WooCommerce, and you can use it to create multiple packages that candidates can buy while sending in a job submission. The latter enables you to set a price per listing that employers would pay whenever they post a new job depending on their price plan.
8. WPJobus
This is a 3-in-1 job-hunting plugin. You can use it to create a job board, company profile website, or a resume to be installed on your personal website. As for the job board, it comes with a filterable search engine, and it makes designing individual job posts incredibly easy and professional.
The theme allows you to display all of the details about the job, from the title, pay, and working hours, to a detailed job description and a list of the required skills that can include visual elements like transition effects, animations, parallax, and progress bars. You can then add an application section at the bottom of the job posting that users can use to apply right away.
The personal resume features allow you to display your skills, awards, education & career history, personal information, etc. It can include everything that a potential employer would want to know about you. You can include a contact form at the end of it to enable employers to reach out to you. The same features are available for use in creating company profiles. You can combine all three uses and build a comprehensive job marketplace.
The plugin comes with a library that consists of 650 fonts and another containing more than 480 icons. It works with Google Maps, is fully compatible with WordPress, and it provides you with powerful monetization tools. Finally, all of the plugin's themes are fully-responsive and retina-ready.
9. Apply Online
That's a classic. This plugin is very easy to install, and in a few steps, it becomes integrated into your WordPress dashboard where you can access all of its features. You can use this plugin to include a whole job listing system on your website, which allows you to post jobs, receive and manage applications, and monetize your services.
You get to customize the application forms using the plugin's form builder.
Apply Online also provides users with an excellent search engine with filtering features that can make their search process incredibly easy. They can mark categories and have email notifications with updates about these categories. When they send out job applications, you as the admin can receive email notifications.
Because this plugin was not made exclusively for job boards, these same features are available for managing advertisement boards and online registration services in general. That means that you can add more revenue sources to your job listing website.
10. Simple Job Board
This plugin is pretty practical and lightweight. It allows you to customize your own job board and insert it into any page using a simple shortcode. Through your WordPress dashboard, you get to make alterations, add notes, and update your job board. There is an anti-spam feature in the plugin that will automatically clean your job board.
Users get several filters for the search engine, including an industry and a job level filter, as well as an auto-location feature. The plugin also allows users to apply through your website or via email. There are attachment fields that you can include so that users can upload their resumes and other relevant documents.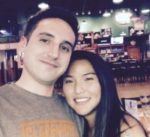 Nathaniell
What's up ladies and dudes! Great to finally meet you, and I hope you enjoyed this post. My name is Nathaniell and I'm the owner of One More Cup of Coffee. I started my first online business in 2010 promoting computer software and now I help newbies start their own businesses. Sign up for my #1 recommended training course and learn how to start your business for FREE!