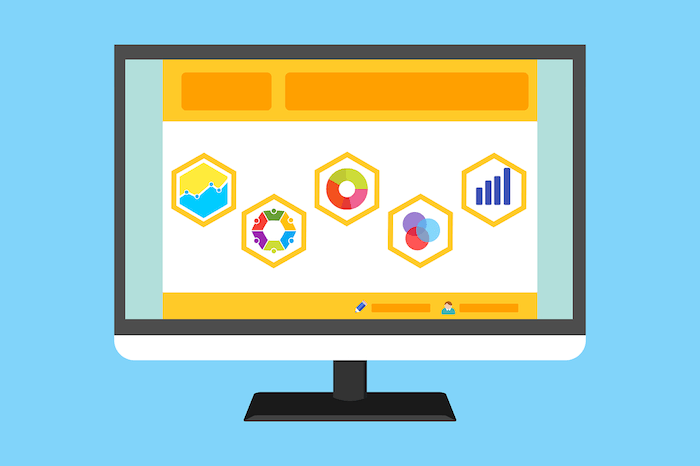 Whatever your website is for, you will probably need to collect some information about your users either as insights to be used for business, or for application/registration purposes.
It's crucial to make sure that whatever tool you are going to use in order to create and post these forms has to be flexible enough in a way that can enable you to gather exactly the information that you need. Forms can be dauntingly inefficient and messy when they are created haphazardly.
Also, the forms need to be convenient enough so as to ensure that users will be willing to fill them in to the end and actually submit them without losing interest midway. For these reasons, try to look in the following plugins for what you think would be the most important tools when creating your website's forms. These are 7 of the best WordPress-friendly form plugins.
Best Form Building Plugins
Gravity Forms
Contact Form 7
Ninja Forms
WPForms
Quform
Formidable Forms
Ultimate Form Builder
1. Gravity Forms
Gravity Forms is one of the most powerful tools to ever be designed for WordPress in this category. Add to this the fact that it's also one of the easiest to make use of. Using Gravity Forms, you'll be able to create detailed, effective, and relatively smart forms to use on your website. With more than 30 different form fields to choose from, Gravity Forms enables you to gather as many information about your users as you might possibly need.
After the fields are chosen, you can then go on and add some conditional logic to them in order to make the process more efficient.
That way you can, for example, block the submission of the form until certain fields are filled or make the opening of certain fields dependent on the users' answers in other fields. Using that feature, you would end up receiving only the forms that are worthwhile. All of that can be done through Gravity's simple form builder.
As the admin, you can have email notifications sent to you whenever a new lead is generated thanks to the plugin's auto-responders. There are extra capabilities that you can add to the forms, too.
For instance, you can enable users to upload files to their forms before submitting them in case what they registering for would require certain documents or photos. The forms can also be made so as to automatically save the filled information whenever a user quits and have it resume when they are back. In the end, the submitted field values can be run through advanced calculations using the plugin itself.
Among the best things that you will get to benefit from when dealing with Gravity Forms are the countless premium add-ons that are available for the plugin and which can add a ton of extra capabilities to the plugin.
First of all, you have the entire Gravity ecosystem including GravityView, Gravity Wiz, Gravity Flow, Gravity+, and so on. These are all separate plugins but are available as premium extensions for Gravity Forms. You also have the "Elite Add-Ons," which include a number of payment gateways, email list plugins, and several other tools. Among the add-ons available here are Authorize.Net, PayPal Payments Pro, Stripe, coupons, quizzes, polls, signature, and many others.
2. Contact Form 7
You can hardly have spent a long time running a WordPress website without having bumped into Contact Form 7. More than 5 million users have downloaded Contact Form 7 for their websites, and most of the top-quality WordPress plugins can be integrated with it.
The forms built using this plugin support Ajax-based submission, CAPTCHA verification, Akismet spam filtering, and various other features and protocols to ensure efficiency and effectiveness.
All sorts of information fields that you might find necessary are available in this plugin, and you can create any combination of text fields, number fields, date fields, and checkboxes, radio buttons, and menus.
The plugin even enables you to create quizzes. In order to make the forms a bit smart, you have the capability to set default values to logged-in users or get default values from the context or from shortcode attributes. You will find dealing with Contact Form 7 quite simple if you're used to the WordPress interface.
3. Ninja Forms
Ninja Forms is hands down one of the best plugins in this category, and that's probably why it has been downloaded over 11 million times. It provides everything that you might need to create decent online forms.
You can handle the designs using the plugin's drag-and-drop form builder or one of the plugin's templates. There are default fields that you can add to the forms, but you can still freely add your own custom fields. These custom fields can even be saved in order to be added to another form. You can also favorite certain fields and have them included alone in the email notifications sent out to the users who fill the forms.
Email notifications can be customized in full, and these can include images and videos with the text. At the end of the form submission, you can have a success message appear to the user. Usually, this could cause a bit of a slowdown or even a page refresh, but the forms here are Ajax-powered, which means that the form submission will occur seamlessly. Google reCaptcha is included here for anti-spam protection purposes, too.
What you might find most beneficial among Ninja Forms' features is how easy it is to import or export data through it. The details garnered from all the forms can easily be exported into a CSV file or any mail list plugin that you are using. That's why Ninja Forms is considered a powerful lead generation tool.
4. WPForms
Again, this is one of the most popular form-building plugins out there, and one of the most compatible with WordPress as well. Using WPForms, you can create relatively complex and smart forms without having to code anything yourself.
The plugin operates through a drag-and-drop interface, and so any amateur would find it convenient to work with. There are several form templates that come with the plugin, though, in case you do not want to bother yourself with the particularities.
WP Forms also supports conditional logic, whose value in terms of efficiency and accuracy cannot be overstated. The users can be enabled to upload files to the forms, too, and the forms can extend up to multiple pages. The forms created using this plugin can be embedded anywhere very easily.
WPForms gives you the option to have email notifications sent to you or to members of your team whenever a new lead is generated. The management of those entries was also given a high priority, bringing all of the leads together in one place to make the process easier for you.
Smart Captcha and HoneyPot are both used in this plugin to prevent spam submissions. The plugin's data collection capabilities are quite robust. Among the data you will get to gather about your users is their geolocation data.
There are plenty of add-ons that can be purchased in order to extend WPForms' utility. For example, you have add-ons for payment gateways like PayPal and Stripe. There are also add-ons for mail list plugins like MailChimp, AWeber, Constant Contact, GetResponse, and Campaign Monitor.
Besides the integrations, there are add-ons for offline forms, surveys and polls, signature, additional form templates, and many other things. Also, as many publications do, there is a WPForms add-on that you can use in order to allow users to submit their own content to your WordPress website.
5. Quform
Although it's not as well-known as the first three in our list, Quform is actually packed with several quite powerful features and can easily compete with the big ones. The plugin works with a drag-and-drop form builder, and there are 19 element types, 6 filters, 9 validators, and an easy theme-integration system that you can use in creating your forms.
There are tons of other options in the plugin's builder, and the form layouts can be as complex as you want them to be. Forms are verified using ReCaptcha, and you can use conditional logic in order to eliminate any invalid submissions.
Form entries can be searched through your dashboard, which will make your life quite easy managing your leads. For extra information, you can enable users to upload files and images to their forms, too. Besides the conditional logic that can be applied to certain fields or to submission, you can add full pages to be conditional on one of the fields filled. Finally, all of the forms Quoform generates are automatically optimized for search engines.
6. Formidable Forms
Formidable Forms really stands out among the other plugins in terms of practicality, especially for you as an admin.
The plugin allows users to dynamically add fields, which you can utilize in cases where you need elaboration on a certain point or when you want to give your users more space to add their details. However, some of these cases can be covered using the conditional logic feature which this plugin has, too.
Users can be given the option to even submit entire posts or pages as contributions to your website. Forms can be multiple pages long, and you can include a progress bar with such long forms, as well as enable users to pause and resume filling in the forms whenever they please.
You can add an email verification step to your forms, and email notifications can be automatically sent out to you whenever a new form is filled, as well as to the users in order to confirm the submission of the form.
Layout options and designs are pretty flexible here. You can either use one of the plugin's form templates or create one of your own. There is a visual form styler that will make the job extremely simple.
All of the plugin's designs are automatically made mobile-responsive. The designs are not only elegant, though. They're also quite practical. Users can modify their entries on the frontend, and you can enable them to upload files if you need to. The most important thing is that you will find the plugin highly efficient in terms of entry management, searching, and navigation. You will also be fed with consistent reports containing graphs and figures on the forms that have been filled.
7. Ultimate Form Builder
Ultimate Form Builder supports all sorts of forms, from contact and CTA forms to surveys and inquiries. All of these could be created using the plugin's drag-and-drop form builder. The process is pretty simple.
The good thing is that, although the form builder is so easy to use, the forms' designs can be quite appealing. Besides your capability to create your own forms from scratch, you can also take one of the plugin's templates and just modify it to fit your purpose.
Forms can be of any size, single or multi-step, and lately, some new fields have been added including ones for the city, country, and state. If you already have a form that you have been working with, you can easily import it into the plugin and fit it into one of its designs. You can still benefit from the variety of field types that are provided here, which can help modify your original form.
Users can also be enabled to upload files and copy-paste URLs, which can work best with applications where the applicant needs to showcase a profile or a portfolio. You can even add a WYSIWYG field where they can freely write, edit, and style.
This can be used where the form requires a brief test or sample. All of the information filled in the form can be included in the email notifications that you'll be sending out to whoever fills a form. The plugin has Captcha which will allow you to verify form submissions as they are being made.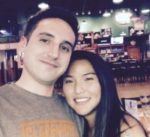 Nathaniell
What's up ladies and dudes! Great to finally meet you, and I hope you enjoyed this post. My name is Nathaniell and I'm the owner of One More Cup of Coffee. I started my first online business in 2010 promoting computer software and now I help newbies start their own businesses. Sign up for my #1 recommended training course and learn how to start your business for FREE!