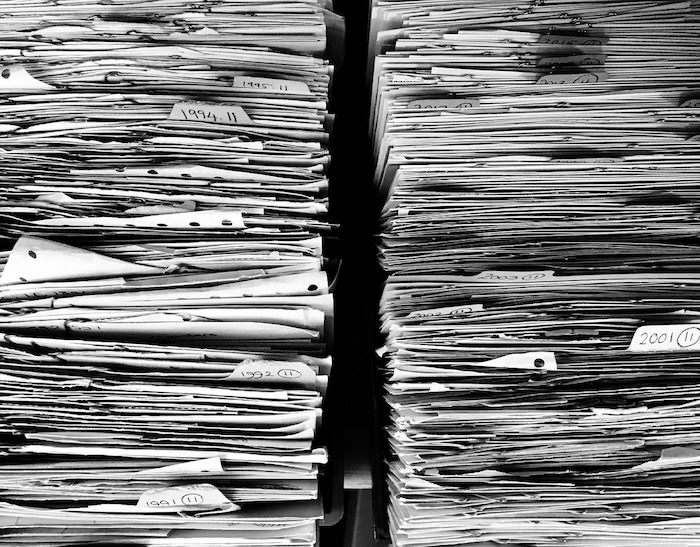 The way by which you manage the files on your website can make a huge difference in the website's overall performance. First of all, if managed inefficiently, files can turn into an ugly burden on your website, resulting in constant slowdowns and perhaps even causing it to crash every once in a while.
After all, your servers have a capacity that they can't surpass, and no matter how good your content is, ain't nobody got time fo' slow loading pages.
They will eventually go search somewhere else. There is also an issue of security that has to be taken care of. Files can carry malicious components that can harm your website and your users' computers alike.
All of that can be addressed using a simple file manager plugin, and in this article, we'll go through 5 of the top plugins in that category.
Best File Manager Plugins
WP-Filebase Pro
CreativeMinds WordPress Download Manager
WordPress Download Manager
Download Monitor
Giribaz
PS. Speed and security are two core issues for UX on your website. However, it's something that the end user doesn't "see". Another great way to improve user experience on an affiliate website is with visual cues. I'm talking about star ratings plugins. If you don't have one right now, your conversions are suffering because of it.
1. WP-Filebase Pro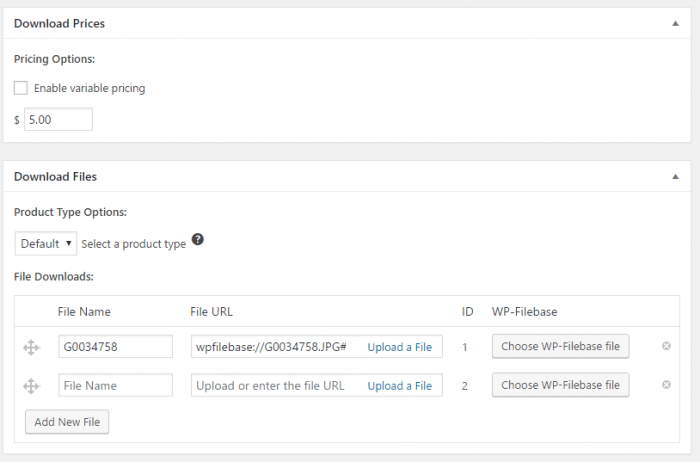 There are plenty of reasons why WP-Filebase Pro is currently one of the most popular file management plugins used by WordPress websites. For starters, the plugin's features are all pretty reliable even when dealing with large-scale media files.
It almost completely cancels out the need for the WordPress Media Library tool which often proves to be inefficient. So, now let's talk about the plugin's features.
WP-Filebase Pro has an amazing hybrid cloud hosting feature that will help you conveniently store massive amounts of data at a low cost without adding an extra burden on your website. The cloud syncing occurs pretty smoothly, and you will not need to add any steps to your regular file upload process. Whenever you upload files to your WordPress website via the dashboard or the frontend, the plugin automatically passes these files on to a file hosting domain.
WP-Filebase Pro supports almost all the major file hosting services, including Dropbox, Google Drive, OneDrive, Amazon S3, GitHub, and ownCloud. The files that are uploaded to any of these platforms are downloaded once during the sync process and are scanned for thumbnails and ID3 tags.
When users download any of the files from your website, they will not be actually downloading it from the website, but rather from the cloud. That way you will avoid adding any data traffic to your website during the download.
The plugin scales the files so that no matter how large your files and how many they are, the website will not experience any slowdowns. More importantly, WP-Filebase has a deep file analysis feature that enables it to scan your files for the metadata and keywords that can push it up the search engine rankings.
There is a premium extension for PDF files as well. As the admin, you will get to grant permission to individual users, and you also do that to certain user roles so that your team can gain access as well. However, you can increase the security of your files by setting passwords for individual files.
If you're considering monetization, there is the premium Easy Digital Downloads extension that allows you to sell WP-Filebase files. Finally, the plugin makes the file attachments way easier thanks to its drag-and-drop interface.
2. CreativeMinds WordPress Download Manager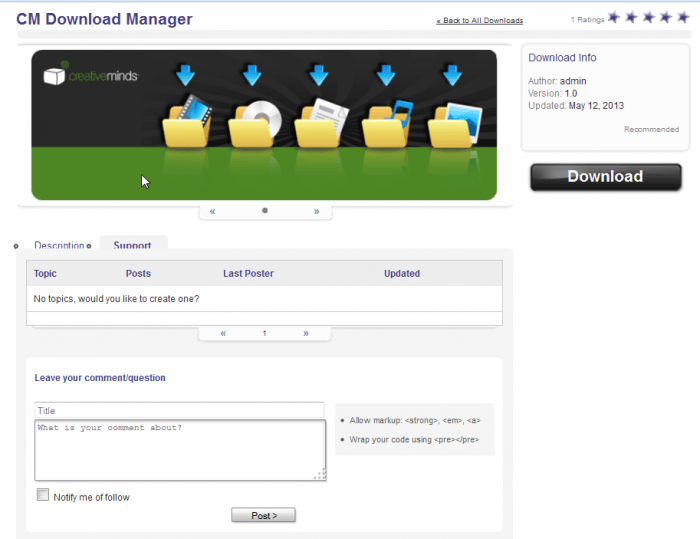 This plugin just simply has it all. Anything you need for file and download management can be found here, and as usual with CreativeMinds, it's all done at a high quality. The plugin enables you to practice full control over file access rights on your website.
You can grant or deny the permission to individual users or user groups. Access to files includes viewing, uploading, and downloading. The download zone can be customized colorfully to fit into your website's theme, and you can set up a disclaimer so that users can agree to your terms before proceeding to the files. The plugin facilitates the categorization of files, and since the plugin provides a search engine as well, users will find it way easier to navigate through your content.
Allowing your users to unlimitedly download and upload files is convenient enough as it is, but the preview features in this plugin take the convenience to a whole new level.
Now users have a preview tool for each type of file. There is a music player for sound files, and the plugin is integrated with Google Viewer for files that contain text. There is also a video player, and you can use any of 3 different templates for the download index page for each file.
Since the plugin is integrated with CM Micropayments, you can set up a system through which users can upload files and earn a virtual currency in return which they can then use to download files. That way you can maintain a constant flow of content.
The plugin is integrated with the forum platform, BuddyPress. Through that integration, you can set up a support forum for your users to post their inquiries and comments, yet you have full control on that as well, and you can set it up so that you have to approve forum posts before they are published. The CM WordPress Download Manager can also work as an autoresponder, allowing you to send email notifications to your users.
Since the plugin is designed to support a forum, users can be given the option to have their own profiles, avatars, and even their own dashboards through which they can monitor their download history.
You'll get to monitor them as well via the plugin's statistics, and you'll even be able to know the locations where each file was download through the geolocation API. Last but not least, the plugin is fully compliant with GDPR privacy standards, which is a pretty sensitive issue especially in a context like this where files are constantly being uploaded and downloaded.
3. WordPress Download Manager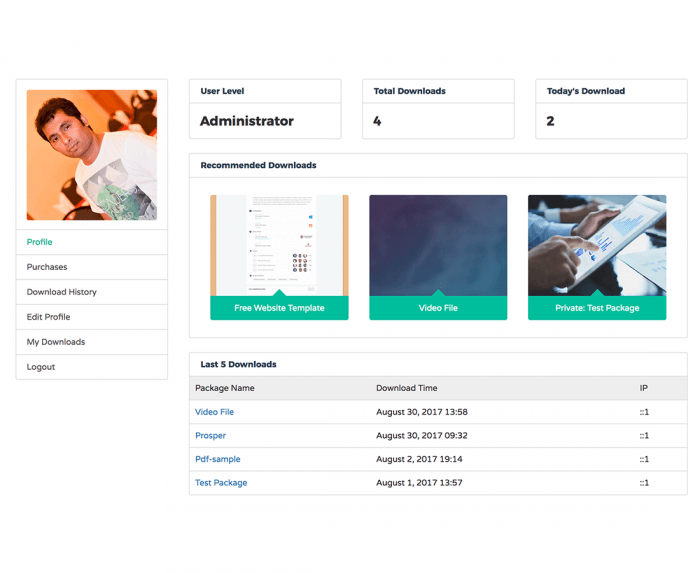 This plugin is specialized in downloads, as obvious from its name. The features that it includes for that purpose cannot be found in any regular file managing plugin. It will basically allow your users to download unlimited amounts of data in a manner that is efficient both for them and for you.
Normally, there are limits on file uploads, but this plugin allows you to override these limits and upload as many files as you want. There is a progress bar through which you will get to monitor the upload process. Users will also get to download files quite smoothly, and there's a feature that will enable you to group multiple files together in a single package that can be download in zip format.
Using simple shortcodes, you can categorize your file packages and display each category on a separate page.
You can also impose bandwidth control through the plugin so that you can limit the download speed. Excessive download speed can be quite exhausting to your server when used frequently at a wide scale. The plugin allows access control as well. You can decide which users can access downloads and that way you can monetize your file downloads.
The analytics and sales reports will help you monitor the download activities more closely, thus enabling you to manage premium downloads effectively. For these purposes, the plugin also facilitates adding a shopping cart for your website as well as the issuing of invoices and coupons.
There are several add-ons that you can purchase along with the plugin in order to set up your payment gateways. These include Orange Money, AdvCash, AliPay, PayU, and Coinbase (cryptocurrency).
There are features in this plugin that you can use in order to give your social media presence a boost. These are the social locking features. Through these, you can force users to like/follow your profile on Facebook, Google+, Twitter, Pinterest, or LinkedIn, before being able to download files.
There are similar features for social sharing, but these are all premium add-ons except for the LinkedIn share lock. Besides social media, you can use these plugins to create memberships for your website, and there can be an unlimited amount of these. The plugin also enables you to set up a multilevel referrer promotion system, so on top of being able to monetize your content, you can help it gain exposure through by running an affiliate program.
4. Download Monitor

This plugin's smooth and intuitive interface is one of the main reasons behind its effectiveness. Both you and your users will find it easy to handle uploads and downloads on your website.
The plugin simply operates from inside the WordPress dashboard, where you can add and manage files, as well as categorize and tag these files in order to make them more organized for your visitors. All of that is done through a drag-and-drop interface.
You can add multiple versions of each file, thus giving your users more options at various sizes and quality levels. The plugin also enables you to produce mirrors of the files so that you can have a backup for any broken or buggy files.
Most importantly, downloads require proper analytics, and Download Monitor provides just that. You will be able to display download links and track your downloads per link. As the admin, you will also get to determine who gets to enjoy the privilege of downloading from your website and whether you want to display the download counts or not. The best thing about Download Monitor is that it is developer-friendly, and so you can have it extended to provide a wider range of features.
If coding is not an option or if you do not have developers at your disposal, you can still extend the plugin by purchasing one or more of its premium extensions. There is an Amazon S3 that can connect your website to the Amazon file hosting service, and that way you can take some burden off your server. There is another extension for Google Drive.
You can also get to send out automatic email notifications to users and require them to complete a Google reCaptcha before gaining access to downloads. Download Monitor has several lock extensions like the ones I mentioned above with WordPress Download Manager.
There is one for Twitter, and there are similar extensions for Ninja Forms, Gravity Forms, and MailChimp. Through any of these extensions, you can force your users to subscribe to your newsletter or provide you with their information before being able to download any files from your website. All of the premium extensions are sold at the same price, $29, except for the CSV importer and the CSV exporter, both of which are sold at $39.
5. Giribaz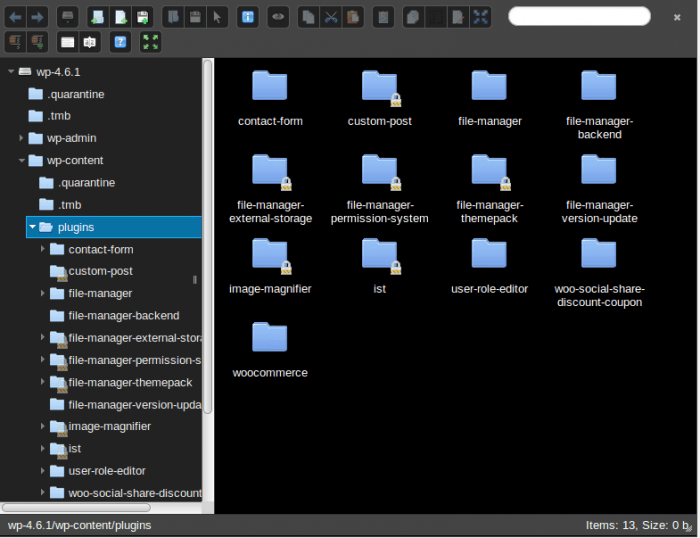 Giribraz has been downloaded over 188,000 times and has maintained 11,000 active and satisfied users. The plugin covers everything related to file management very practically and at quite a convenient price (or completely free of charge).
The plugin is fully compatible with WordPress, yet you don't even need to run it from the WordPress dashboard. Giribaz rather lets you manage the files on your website through your computer's operating system's interface.
You can copy, paste, and delete files just as easily as you do on your computer. The plugin supports all sorts of files, from documents to media files, and you can archive files quite easily, too. Users can both download and upload files depending on your permission. You can also control the permissions for the various user roles. Moreover, Giribaz allows you to ban users that you find troublesome.
Giribaz works with standard hosting. It enables you to synchronize your files very smoothly and instantaneously, and it supports up to 8 simultaneous file operations. The plugin also allows you to determine the file size limit for your users' uploads.
With such a degree and frequency of data flow, your website might be prone to threats, but Giribaz handles that by adding a set of security features that will completely protect your website.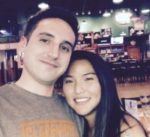 Nathaniell
What's up ladies and dudes! Great to finally meet you, and I hope you enjoyed this post. My name is Nathaniell and I'm the owner of One More Cup of Coffee. I started my first online business in 2010 promoting computer software and now I help newbies start their own businesses. Sign up for my #1 recommended training course and learn how to start your business for FREE!
Reader Interactions