There are many contexts in which having a system to facilitate your receiving of donations from users of your website can be essential to its sustainability. For example, independent artists (music producers, photographers, writers, vloggers, etc.), need some money flowing in to keep them going and capable of creating their content without having to worry too much about the bills.
Work like this can be unprofitable in the beginning, especially if this is just a hobby for right now.
Donations might often constitute the core revenue model even if there are other possible sources. Ads on a website can make it look spammy (Yes, I do use ads on my own site), and some ad networks are sensitive to the type of topics you can write about. In terms of affiliate marketing, there may be no obvious affiliate products to promote.
Also, most educational websites open the door for donations in order to make up for the free courses that they provide. Charities' websites are an obvious case for the necessity of a donation system, as well.
In other words, there are plenty of reasons to add a donation plugin to your WordPress website. Earning from donations, including managing donors' data can be done using a simple donation plugin, and here we're going to go through 10 of the top donation plugins available right now for WordPress.
Best Donation Plugins WordPress
Charitable
DonorBox
Give WP
Bitcoin Donate
Digital Paybox
Seamless Donations
Donation Content Locker
Donation Manager for WordPress
PayPal Donations
Potent Donations for WooCommerce
1. Charitable
This had to be on top of the list. Charitable is one of the best donation plugins to integrate with WordPress. It can give a nice touch to WordPress themes, and it comes with a free theme library called "Reach" that includes some stunning designs.
Each of these themes was customized to serve certain functional purposes and is not merely focused on aesthetics.
Using Charitable, you can launch an unlimited number of campaigns, and through its payments solutions, you can receive money via PayPal and various other channels including some that are installed via add-ons.
Through the admin dashboard, you get to view the details of each donation, and these details can then be exported to a CSV file.
There is a "recurring donations" feature in this plugin that allows users to choose to have a certain amount automatically sent to you on a regular basis (monthly, quarterly, etc.)
The premium version of Charitable already comes with its own payment gateways that include Stripe, Authorize.Net, PayFast, and PayUMoney. Through the plugin's "Ambassadors" feature, you can actually delegate the task of fundraising to people that you know by making them ambassadors for your website and creating a network.
Using the same feature you can enable crowdfunding, which means that users would be able to use your website as a platform to raise funds through for their own use (like Kickstarter or Patreon). The Charitable plugin's "Stripe Connect" feature gives users the option to have the donations that they receive through your website sent directly to their Stripe accounts.
Charitable also enables you to communicate with your donors. You can add them to your MailChimp, MailPoet, or Campaign Monitor lists and send them newsletters using the plugin's "Newsletter Connect" extension.
The plugin supports Google Maps, which you can use to specify the areas where your fundraising campaigns are running through the plugin's "Geolocation" feature.
2. DonorBox
The DonorBox plugin provides a set of features that have won it the confidence of over 7,000 institutions in more than 20 countries around the world so it's definitely worth checking out.
Using DonorBox you can issue descriptive forms that your donors can read in order to know what exactly it is that they are contributing to, and these forms can be translated to German, Italian, Swedish, Danish, Portuguese, French, and Spanish.
Users can make recurring donations which they are put in full control of, and you can give them the option to even bear the processing fees.
The plugin integrates with Salesforce Nonprofit Success Pack (SNSP), a tool created for nonprofits to help serve as an analytics and CRM tool which you can use to interpret the donors' data and manage your relationship with them.
For CRM purposes, the plugin is compatible with MailChimp as well. You can also make donations possible on your Facebook page. By adding a goal meter, you can let your actual and potential donors know where you stand and how much more you need to achieve your target.
DonorBox provides ultimate security to your donations through SSL/TLS, and it is compliant with PCI standards. Not just your donations, too. Your donors' credit cards receive just as much protection via the Stripe payment processor, which encrypts, tokenizes, and safely stores the info.
The plugin itself does not store any of the information. DonorBox also accepts multiple currencies, including USD, GBP, AUD, CAD, and EUR.
The pricing scheme that DonorBox operates by is a bit complex, so if you want to understand it in detail, you will find it in the "pricing" page on the website.
3. Give WP
Give is a 100% WordPress-compatible donation plugin. It perfectly integrates with all WordPress themes and is extremely easy to set up. Using the plugin, you can customize donation forms for your users to fit your particular donation purposes and your website's theme.
You can add your donation goals to keep your donors updated, and you can give them multiple donation options to choose from.
All of the donation activity is tracked and reported through the plugin's analytics, which provides you with full, comprehensive reports on multiple simultaneous campaigns that you can export to CSV files. You can filter these reports by date, form, payment method, or various other filters.
Donors are given profiles that they can add their photos to, and which display their entire donation history (if they choose so).
That data can be exported and used for CRM or integrated with a third-party tool like MailChimp, for example. Besides PayPal and Stripe, Give WP also accepts credit cards, but that feature is available through an add-on.
4. Bitcoin Donate
Since Bitcoin seems to be here to stay and has become part and parcel of the financial market, a lot of organizations and individuals have been receiving bitcoin donations for a while now, especially with its relatively easy transfer process.
This plugin allows you to add a mobile-friendly donation widget on your website that your visitors can use to send you their bitcoin donations.
All it requires of you is to add your BTC address with your donation request where they will be sending the money and the plugin takes care of the rest. It also automatically generates a QR code for your BTC address.
This plugin supports around 30 different currencies that can be converted to Bitcoin in the donation process. With that variety of currencies, there is also a variety of languages. You can localize your donation widget to several languages, which means that you can receive donations from several countries around the globe.
It's worth noting that localization is an important feature in the context of donations because people will not usually be willing to send money if they are not 100% sure of what the words in front of them mean.
For further transparency, you have the option to show the total donations in BTC as well as the base currency that you choose.
5. Digital Paybox
This plugin is one of the easiest tools to monetize your website with by receiving payments from your users. It makes you capable of accepting payments through PayPal, Alertpay, Skrill, Authorize.Net, EgoPay, PerfectMoney, and even credit cards via Stripe.
It accepts payments from most of the major credit/debit card providers, including Visa, MasterCard, and American Express. Besides the fiat donations, it also allows cryptocurrency donations, more particularly Bitcoin. The gateway it uses is BitPay.
Your donors are capable of setting the sizes of their own donations, but you as the admin can set a minimum amount if you wish. Recurring donations are also facilitated through this plugin.
Since this plugin was originally intended for payments made for actual products, there are certain features that, for example, independent music producers and writers can benefit from.
For example, you can set a fixed price for any file that is downloaded from your website. Payment forms are created via an AJAX-driven framework that makes them easier and more interactive. The designs of these forms are automatically made to be mobile-friendly.
6. Seamless Donations
This plugin takes very few setup steps. It takes less than five minutes before you are all set and ready to receive donations. The main gateway here is PayPal, which the plugin comes with built-in support for.
Donors can give recurring donations which are automatically withdrawn at a certain date from the PayPal account that they register. The plugin supports almost 30 currencies from all over the world and can be translated into German, French, Portuguese, and Spanish.
Seamless Donations' analytics tool enables you as an admin to view the donors' details, including their individual donation amounts, and store this data in your database.
That is all done from inside the WordPress dashboard since the plugin automatically integrates with WordPress. Using this data, the plugin then enables you to send customized emails to donors to show them your gratitude for their contributions.
7. Donation Content Locker
The Donation Content Locker plugin works something like Patreon but internally from within your website. People who produce online content use the plugin in order to make their content exclusive to those who send them donations.
You as the admin get to determine the minimum donation amount that can then allow a donor to view your content.
These donations come through several gateways including Paypal, AlertPay, InterKassa, and Authorize.Net. After a user donates money to your website, they ten receive an activation link to enable them to view the locked content. The whole process goes very smoothly. The plugin also comes with a visual editor that you can use to customize your donation box.
The plugin enables you to secure yourself by being capable of blocking a donor after finding out that they are distributing their activation links to non-donors.
Donors are generally remembered by the plugin and using their data, you can communicate with them via email either to thank them or to send them newsletters. If you're kind enough, you can set the plugin as to unlock all of your website's content forever to any donor, as long as their donation has exceeded the minimum amount.
8. Donation Manager for WordPress
This plugin is installed by placing a shortcode on the page you want the donation form to appear in. It's as simple as that. Then donors will be ready to start sending you money.
The plugin operates from within your WordPress dashboard. Donors are capable of sending donations via payment gateways like EgoPay, InterKassa, Authorize.Net, PayPal, Skrill, and more.
It is capable of running multiple campaigns simultaneously, and all of the data regarding the donor info and their donation amounts are recorded and you can view them from inside the dashboard.
The plugin can also be translated into any language, which means these campaigns can be spread all over the globe.
9. PayPal Donations
This plugin adds a sidebar donation widget to your website via a shortcode (you don't need to add it yourself). Through the plugin's settings, you can decide what information you want donors to provide, and customize the widget as you wish in terms of text and design.
It also enables you to determine the donation purpose, currency, and to customize the payment and return pages in terms of styling. The donation widget can be translated into various languages.
10. Potent Donations for WooCommerce
This plugin is as plain and simple as the previous one. If you're using WooCommerce for running your online store, then by adding the Potent Donations plugin you get to add a donation option inside the store.
It's basically displayed as a product, and your end-user gets to decide the price to be paid which is then processed as a donation. That's all that there is to it, but it's extremely efficient and will not confuse you or your users.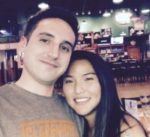 Nathaniell
What's up ladies and dudes! Great to finally meet you, and I hope you enjoyed this post. My name is Nathaniell and I'm the owner of One More Cup of Coffee. I started my first online business in 2010 promoting computer software and now I help newbies start their own businesses. Sign up for my #1 recommended training course and learn how to start your business for FREE!