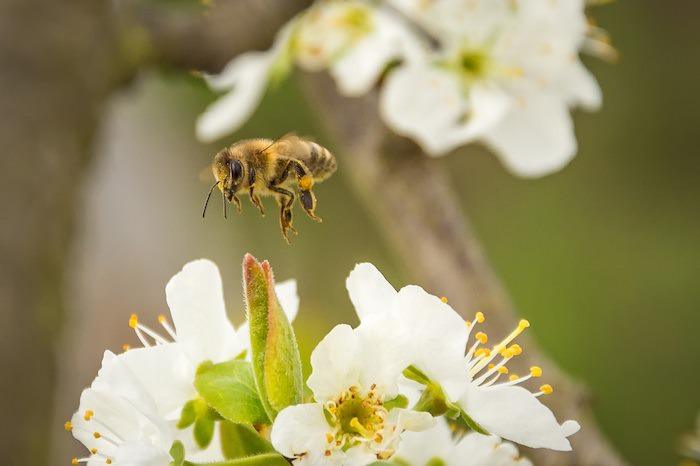 Content is the cornerstone of any website or blog, and when you look at the reasons for which audiences might choose visiting a certain website, it all boils down to content. That is what people are interested in and what will keep them on your website for longer periods, and so your content needs to be both truly appealing and engaging.
Perhaps even more importantly, it has to be fresh. Keeping up with all of the stories related to your field that are out every single day is an almost impossible job, though. It might need a whole team working around the clock, or else simply a content curation plugin.
These plugins will monitor content from all over the internet, bring it right to you, and enable you to pass it on to your audience, all in a manner so swift and efficient that you'll easily manage to keep your website rich in content. In this list, I'll walk you through 7 of the best content curation plugins at the moment.
Best Content Curation Plugins
Buzzsumo
ContentGems
Triberr
Scoop.it
MyCurator
ExpressCurate
Curation Suite
1. Buzzsumo
Buzzsumo has been one of the best and most famous content marketing platforms on the market for a while now. What we're concerned with here are Buzzsumo's content curation solutions.
Through Buzzsumo, you will get to search by keywords which topics have been most popular and most widely shared within a certain time frame, whether it's a whole year or a day. This way you can choose a topic area to handle based on audiences' preferences.
When you find a certain topic area to focus on, Buzzsumo can help you stay fresh and up-to-date in that area by letting you set up an email alert to notify you about any new, relevant, and important content. You can then share or schedule the content for sharing directly through the Buzzsumo dashboard.
Through Buzzsumo, you will get to create lists of the influencers in each area, and using these lists, you will get to stay on track with the leaders of your topic area. You can set up email alerts to notify you about new content by certain authors as well.
Buzzsumo not only lets you filter content by its sources, but also by content type (i.e. infographics, video, etc.). This way you can guarantee to add content to your website that is both fresh and diverse in style.
Of course, with Buzzsumo you get way more than just content curation, which is just one among the many solutions provided by the platform. There are also brand monitoring, influencer marketing, content insights, and content research and planning solutions, and much more.
2. ContentGems
What makes ContentGems quite the useful content curation tool is that it operates on a massive database of content sources. These sources include news websites, blogs, and other sorts of publications. You can search through that database or create your own directory of sources to search through. There are some advanced filters that you can apply to your content search through ContentGems.
There are keywords, social signals, and other filters that you can use in order to narrow down your search and make it as relevant to your focus area as possible. Based on your source collection and your filters, ContentGems then puts together a content feed to fit your taste from which you can pick out items for sharing. The plugin allows you to go through hundreds of thousands of content pieces, from articles to Twitter content to RSS feeds.
ContentGems enables you to share content in multiple ways and through various channels. First and foremost among these channels is your website itself. You can also share content through social media, and ContentGems supports Facebook, LinkedIn, Google+, and Twitter, all of which can be channels for your curated content.
If you have a mobile app you can display your content there as well. For social and newsletter sharing, you can plug the content into a number of major platforms like Buffer, Feedly, Sendible, MailChimp, HootSuite, and Campaign Monitor among others. Finally, ContentGems facilitates an intranet portal through which you can have your team notified about any content that is relevant to your niche.
3. Triberr
Triberr, like Buzzsumo, is a comprehensive content management and automation platform, and here I will focus exclusively on its content curation features. First of all, Triberr provides robust content discovery tools which you can use in order to find content that is both timely and relevant to your audience and topic area.
The sources can include publications, RSS feeds and sources on social media. After you find the content that you think best suits your audience's taste, you can then go on to curate it before posting it for your users. With a few simple steps, Triberr lets you customize a content schedule for weeks to come very easily. The content can be streamed into multiple channels, from your website to your brand's social media accounts.
The platform does not set restrictions on the number of channels through which you get to display your content. You can choose as many social media accounts as you want and share the curated content through them.
All you need to do is add the content to the queue by clicking a single button. It also lets you define specific guidelines for what sort of content is to be shared on any of the channels. This way you can in a sense automate the content curation and sharing while at the same time exercising some quality control.
Triberr curates content in a manner that makes it more favorable to search engines and will increase the probability of your website being indexed and receiving a higher ranking on any major search engine.
Another crucial feature here is that Triberr is capable of adapting content to whichever stream you choose for it. That way you can channel content through newsletters or discussion boards, for instance, while presenting it in the optimum format for each channel. Last but not least, Triberr will help you boost your traffic and generate leads out of that.
4. Scoop.it
Scoop.it is primarily concerned with automating the content curation process in all of its steps. The platform provides a smart content suggestion engine that can track and identify the content related to your keywords that is currently trending. It can then have it ranked in terms of popularity and how up-to-date it is, as well as filter it based on the formats.
That's not to say that you won't have much to do. Scoop.it brings the content to you narrowed down to what's most relevant, but it's your job to filter that content and decide which of it will make it to the next step. There are some advanced filters provided here. Based on your decisions, Scoop.it will intelligently learn your preferences.
Since Scoop.it allows you to channel content through various streams, the plugin's intelligent algorithm will help you decide which piece of content is most suitable for which channel at what exact time.
Basically, it will help you put together your content schedule in the most effective manner possible across multiple channels. It will also help you adapt the content to each channel in terms of hashtags, mentions, formats, featured images, etc.
That way you can guarantee higher engagement on each front. Furthermore, Scoop.it lets you list your team members, too, which can then bookmark content and draft their suggestions. It's actually a perfect platform for teamwork. You can set up a notification system to alert you and other team members regarding the due content or anything of the sort.
5. MyCurator
It can rarely get simpler than this. MyCurator's job is to basically bring articles that can fit into your niche to your WordPress dashboard. There you will get to review articles from various sources, and whenever you feel like one might interest your audience, all you need to do is click one button and the article will be forwarded to your text editor.
The plugin then adds an excerpt and formats the content so that all that is required of you is to add an introductory paragraph for your users to read before reading the article. You can choose the excerpts by highlighting any part of the article.
The thing with MyCurator is that it operates on a cloud AI module that makes it capable of monitoring various channels including Twitter and RSS feeds that are presenting countless pieces of content and ranking that content based on its relevance to your topic area. The criteria for that are set up by some simple training based on your preferences.
It supposedly trims down up to 90% of the content that can be spammy or that wouldn't fit into your website's content strategy. That way you can make your content curation as efficient as it can possibly be.
6. ExpressCurate
ExpressCurate is simply concerned with gathering up into one place the content in all of your RSS feeds as well as in Google Alerts. You do not even need to configure the plugin so as to tell it which sources to focus on. ExpressCurate actually monitors your activity on Google Chrome and brings in content based on your most frequent keywords.
You can choose to have the plugin notify you whenever new content is brought in or even every certain period of time that you can determine yourself. ExpressCurate can handle countless content sources.
The plugin has its own special post composer and editor through which the content will be curated. This editor will enable you to add any elements that you want to the post, as well as optimize it for search engines and then finally publish it by clicking the "curate" button.
All of that takes place inside a single dashboard. If you don't know what elements need to be added or how to handle your SEO, ExpressCurate provides a template for curated posts that was designed to match the best practices for both content marketing and SEO.
There is a feature that enables you to curate content from multiple sources into one post, and you can provide your own take on the content in the post's annotation area. ExpressCurate also monitors and assesses the content's quality including your own original content, and then when it's time for publishing it provides you with several options.
These include pre-scheduling and smart/automated publishing. Finally, ExpressCurate has its own Android app that you can use in order to curate content wherever you are.
7. Curation Suite
Keeping the best for last, Curation Suite can beat all of the other plugins on this list in terms of scope. There's almost nothing related to content curation that Curation Suite does not provide within a framework that was specially designed for WordPress.
This plugin will enable you to curate content from almost every known source out there. It's impossible to list the platforms that Curation Suite can cover but these include Google News, Reddit, Bing News, YouTube, Twitter, Instagram, Facebook, Imgur, LinkedIn, and Pinterest among many others.
Add to this CurationBot which is Curation Suite's own bot technology capable of curating large amounts of content in real time. You can block websites or even certain memes or trends that you don't want to appear on your dashboard.
All you need to do after finding the content that you want is to click on it and have it forwarded for publishing. There is more than one publishing shortcut here, including the AddLink shortcut which works on mobile phones as well. As you can see from the available sources, Curation Suite allows video and image curation, too.
Also, the plugin integrates seamlessly with social media, which not only means that you'll get to curate trendy content from various social networks but also have your curated content shared there. Over and above that, Curation Suite enables you to include a sidebar news widget on your website to cover your industry's latest news.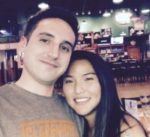 Nathaniell
What's up ladies and dudes! Great to finally meet you, and I hope you enjoyed this post. My name is Nathaniell and I'm the owner of One More Cup of Coffee. I started my first online business in 2010 promoting computer software and now I help newbies start their own businesses. Sign up for my #1 recommended training course and learn how to start your business for FREE!