If you believe the marketing, Best Cash Job should be a nice and simple way to earn a little money. Members get $25 simply for joining, along with $10 per task. With that type of marketing, you have every reason to be skeptical. To make matters worse, the website for Best Cash Job looks like it has been thrown together and is far from professional.
In this post, we're untangling fact and fiction by examining the claims that the website makes and how these compare to reality.
How Best Cash Job Works
Despite the name, Best Cash Job isn't offering jobs at all. Their underlying approach is basically affiliate marketing, where you're promoting a product or service and earning a commission from the sale.
That's exactly what happens here. The company gives you a link that you share through websites, social media and wherever else you can think of. Members apparently earn $10 for each person that clicks on the link and signs up. The site also claims that all traffic needs to be real, although reviewers mention that sending fake traffic is surprisingly easy.

The idea sounds easy enough, but there are some serious issues to consider.
First, you're not earning based on completing an easy task, which is what the marketing claims. There's isn't a job either, You're making money by getting people to click on your link. You might need to share the link in many different places to get someone interested. This means that the work involved is much more significant than the marketing implied.
Let's be realistic. People have become very good at recognizing and avoiding spam links when they're online. You would need to be targeting the right audience with a good pitch to even have a chance at getting people to click on the link.
That brings me to the second problem. This is the fact that Best Cash Job offers zero training about how to successfully share your link. That's a serious cause for concern, as getting traffic is one of the most difficult parts of affiliate marketing.
Those two problems would be significant enough on their own. They suggest that you'd be earning much less than the marketing claims. Still, if these were the only issues, then the income approach mightn't be too bad. You could get the training elsewhere and $10 commission is better than many other programs.
There is one more issue that is much more critical. How is Best Cash Job making money? The site offers $25 immediately and then $10 per person that you refer to their site. That's a decent amount of money for a site that isn't selling any products or services.
Take a look at the site. There's no mechanism for them to earn money whatsoever. A company like that couldn't possibly be sustainable. They'd be spending money left and right while making no return at all. What's really going on here?
Signs Of A Scam
Everything about this site strongly suggests a scam. Specifically, it looks like a data mining scam. What the company gets from you is information. You have to provide your name and email address to sign up, as does anyone who you refer. Best Cash Job will end up with a list of names and email addresses, which they can then go on and sell.
That's not the worst of it. The site also asks for your physical address and your full name. That data could be used for any number of things, including hacking accounts or even identity theft. This also means that you shouldn't use the same username and password here that you do for any other site. If you did, change your passwords fast.
How do I know this? Because it's the only approach that makes any sense. There's no way that the company will actually pay you what the marketing claims. That's simply not viable.
If this isn't enough proof, there are also plenty of scam indicators on the site.
The first of these is how poorly the site is designed. For example, one piece of text reads 'we are innovating in the market of online marketplace and working from years in this filed' (and yes, they say filed, not field). That barely makes sense and certainly isn't written correctly.
The writer also seems to have trouble deciding when words should be capitalized and when they shouldn't be, which leads to phrases like 'bank of Canada' and 'face book, twitter, Google Plus'.
There are visual inconsistencies too, like the two buttons below. How difficult is it to make sure all of your buttons match? That's web design 101.

Another problem is the payment methods. The website claims that you can get paid out through various methods, including PayPal and Payza.

Yet, when you join the site, the only method is set as check and there is no way to change it. There is clearly some deception going on here.
To actually get paid out, you need to hit $300 in your account. This is another trick. It forces users to do a decent amount of work before they find out whether or not the company is legitimate. The site will get a little under 30 referrals from you before you hit that $300 amount. Then they simply don't pay out.
There's nothing you can do, as the site is devoid of any information about the people behind it. All of the images you do see are stock photos. For example, one of the images features in hundreds of different sites that have nothing to do with this one.

Here's another indication, this isn't the only site making the claims. There are many duplicate sites out there that have the name changed and nothing else. One is Dollars True. I don't even want to know how many others are out there.

There is simply no way that Best Cash Job is anything but a scam. Even if you hit that $300 goal, you won't be able to cash out. The only good thing is that the scam doesn't cost. Your personal information is at risk but you shouldn't end up losing any money.
Conclusion
Although the site is free, Best Cash Job is one that you should stay far away from. It will never offer the income that it claims to. You also have no idea what they're doing with your data. There's simply no benefit. Don't even join on the off chance that they'll pay – they won't.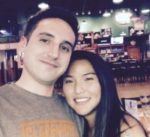 Nathaniell
What's up ladies and dudes! Great to finally meet you, and I hope you enjoyed this post. My name is Nathaniell and I'm the owner of One More Cup of Coffee. I started my first online business in 2010 promoting computer software and now I help newbies start their own businesses. Sign up for my #1 recommended training course and learn how to start your business for FREE!