The speed by which your website loads is probably one of the most import criteria in evaluating its overall performance. Search engines, especially Google, favor fast websites over heavy ones which means that fast websites end up way higher in ranking than the latter.
Users, too, favor fast websites and are substantially more likely to stay on a website and navigate through its pages and sections if they don't have to stare at a white screen for a couple of minutes before they get to the next page. That's why caching is necessary.
If you are not familiar with the term, then you can think of caching is simply the storing of a simplified copy of a certain page, keeping all of its necessary content, while eliminating any unused white space, backend processes, source code, etc.
That occurs by several means, including static caching, minification, compression, preloading, etc. By wiping out this extra burden the website becomes substantially lighter and thus faster to load. In this article, we'll go through 9 different caching plugins that you can use in speeding up your website and enhancing its performance.
Best Caching Plugins
W3 Total Cache
WP Rocket
Comet Cache
WP Fastest Cache
WP Super Cache
Perfmatters
Hyper Cache
Cache Enabler
WP Speed of Light
1. W3 Total Cache
W3 Total Cache is like the Windows of caching plugins. You'll almost always find it number one in any list of recommended plugins in this category, and more than 1 million websites use it to boost their performance. On average, W3 Total Cache speeds up a website up to 10 times its regular speed.
That immediately enhances the website's ranking on Google and raises its conversion rates.
This plugin works with shared hosting, virtual private servers, and dedicated clusters. One of its main functions is content delivery network (CDN) management. Post attachments are automatically imported into the media library.
In terms of caching, W3 Total Cache really lives up to its name given that it caches almost every detail in any page in a website. First of all, it caches posts, feeds, and search results. These are all cached in memory, on disk, or on CDN. It also caches the CSS and JavaScript code on each page.
Another one of the plugin's core functions is minification. This really matters when it comes to cutting down the loading time for your website. Minification is basically the removal of any unnecessary white spaces or characters in a page. W3 Total Cache minifies posts, pages, and CSS scripts (embedded, inline, or 3rd party).
W3 Total Cache supports some other complementary functions. For example, it supports WP-CLI, which will help in cache purging and the update of query strings.
Since caching is simply the storing of a copy of a certain page on the server in order to make the loading faster when it's reordered, periodical cache purging and updates are necessary so that you don't end up with an old version of a webpage. W3 Total Cache also supports SSL and provides a number of security features. The plugin can also be integrated with New Relic, Cloudflare, and WPML.
2. WP Rocket
Although setting up a caching plugin can normally be a hassle because of all the settings that need to be configured, WP Rocket requires a fairly simple setup process. It covers almost all of the same features with some additions, though.
You can use it in caching pages, browsers, and JavaScript source code. The plugin comes with built-in GZIP compression as well as minification capabilities.
WP Rocket also helps in CDN management. It performs Google Font optimization, and it runs periodical updates on query strings. The database is also optimized, and it's worth noting that WP Rocket, too, is compatible with Cloudflare. You can even use it for an e-commerce website, which a lot of caching plugins don't do. If your users are international, this plugin is also multilingual.
3. Comet Cache
Comet Cache is somewhat comprehensive, too. With simple setup steps and then the activation of the plugin, you can multiply your website's loading speed. The plugin covers everything from posts, pages, and author pages, to categories, tags, and archives.
It even caches RSS, RDF, and ATOM feeds as well as XML sitemaps. The good part is that you have full control over cache clearing. That means that it is you who gets to decide how long the cache for a certain piece of content would last.
You can either do the clearing manually or automate the action by setting an expiration date. Clients can also do their own caching manually. Comet Cache completely supports double-caching. The plugin also supports Apache optimization and GZIP compression.
The pro version of Comet Cache even enables you to cache logged-in users. Cache clearing is also made a little bit easier in that version. Pro users can assign it to other users by specifying the roles of each user. The cache statistics that Comet Cache Pro provides will help you monitor the differences in performance that result from caching. Finally, it is compatible with ManageWP and InfiniteWP.
4. WP Fastest Cache
When you know that something has been downloaded 5 million times, you are certain that there must be something to it. There's not much that this plugin cannot do. Besides the fact that it caches content both for desktops and mobiles, it caches browsers, widgets, HTML content, and JavaScript and CSS code.
On top of caching, the plugin minifies all of these types of content and can do GZIP compression. Any unnecessary space is immediately eliminated. In the end, cache logs are deleted and caches can be constantly updated.
WP Fastest Cache also optimizes images in order to make them more SEO-friendly and easy to load. Image optimization, in particular, is a crucial element of SEO. The plugin does Google Font optimization as well. The statistics that it provides will give you a more vivid understanding of the effect of caching on your website's performance. Last but not least, WP Fastest Cache provides features that help in database cleanup.
5. WP Super Cache
Customized caching is where WP Super Cache really stands out. Using this plugin, you can decide what type of caches will be received by each type of visitors. There are three different types of caching that the plugin supports: expert, simple, and WP-Cache caching.
The first is the fastest of them. It occurs through Apache optimization. Simple caching serves "super-cached" static files through PHP. The last one is specified for logged-in users, those who leave comments on posts, and those who have viewed password-protected content. Needless to say, WP Super Cache is an excellent CDN management tool.
Managing your cache database can't be more effective than what this plugin facilitates. WP Super Cache uses the preloading method. That is basically the plugin visiting each page in your website and caching it.
This eliminates the need to cache each page upon its being ordered. Through the plugin's garbage collection feature, you can ensure that your cache directory does not become overstocked. You can either do that manually or by scheduling cache timeouts.
6. Perfmatters
This is not exactly a caching plugin, but it nevertheless performs the job of speeding up WordPress websites. Perfmatters is primarily concerned with minification and optimization. By eliminating any necessary material, the plugin can make your website substantially lighter than it naturally is.
You would be amazed at the amount of content that is loaded for each page whether it is actually used in that particular order or not. An example of that is emojis. Every request made, emojis are loaded automatically. That increases the number of HTTP requests as well as page size. The same occurs with embeds, RSS feeds, and XML-RPC.
The Perfmatters plugin also removes jQuery migrate, WordPress version number, RSD links, and query strings. That is only the tip of the iceberg, though. The plugin dives down to the slightest detail of each page, analyzes it, and decides whether the page can be made any lighter.
Also, by limiting page revisions, Perfmatters ensures that your database is not cluttered and slowed down. Finally, the plugin serves to rewrite your CDN.
7. Hyper Cache
Hyper Cache operates somewhat differently from most of the other plugins in its category. It runs purely on PHP, and you can say that it's a one-size-fits-all sort of plugin. The plugin is friendly to various devices, operating both on desktops and mobiles with equal effectiveness. For mobiles, Hyper Cache can switch the mobile theme in order to optimize it to the device.
The plugin has this tricky feature that lets it deliver expired pages to bots. That way the bots would record a higher loading speed for your website, which in the end enhances your SEO results. Other than caching, Hyper Cache can compress content, too, which partially serves the same purpose but can occur instantaneously.
Caches can be stored elsewhere from your own database in order to take some load off the backup storage. In all cases, cache cleaning through this plugin is an easy process that you have full control over. You can choose who to serve caches to, and that can include logged-in users who leave comments.
Another feature allows you to set the caching directory on auto-clean. You can use all of these tools on your forum even since Hyper Cache can integrate with bbPress.
8. Cache Enabler
This plugin uses two caching techniques, and so for each page on your website, you end up with two cached versions. The first is an HTML file. Cache Enabler makes an HTML copy of your pages so that the burden of backend processes is eliminated.
That alone can transform the speed by which your website can load since the backend carries most of the size. The other version is a gzipped version, but even that does not occur when the request is made. Pages are precompressed so that when the request is made, they are already there in your database.
Keeping track of your database occurs through the admin dashboard. In there you will find the size of your cache directory, and you can wipe out specific cache files accordingly.
Cache purging can also be automated through this plugin. If you integrate Cache Enabler with Optimus, you can have images optimized as well. The plugin checks your directory for JPG or PNG images and sees if these have a WebP equivalent.
If they do, the plugin caches these and makes them appear instead of the original images, thus lightening the content. Last but not least, Cache Enabler minifies the HTML code and the inline JavaScript.
9. WP Speed of Light
There's a smart feature in this plugin that lets it direct its efforts as efficiently as possible. It runs a speed test on the content of your website before it decides which parts should be prioritized. Afterward, the plugin starts generating the static caches.
WP Speed of Light can make general caches or selective ones for the particular devices they are to appear on (mobile, tablet, desktop, etc.) It also runs browser caching. With regards to minification, the plugin minifies HTML, CSS, and JavaScript. Another method used by this plugin is GZIP compression.
As the admin, you will get to clean your database (manually or automatically) from these cached files. You can also perform database optimization by letting the plugin revise posts, weed out spam comments, trashed content, and any other unnecessary material. More importantly, WP Speed of Light optimizes or Pingdom, Gtmetrix, and Google Page Speed. This guarantees you better overall performance on search engines and in terms of conversion rates.
The plugin is compatible with several page-building plugins, including ACF, DIVI Builder, Themify, Live Composer, and several others. It is also compatible with WooCommerce. There are more features that come with the plugin's PRO add-ons.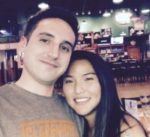 Nathaniell
What's up ladies and dudes! Great to finally meet you, and I hope you enjoyed this post. My name is Nathaniell and I'm the owner of One More Cup of Coffee. I started my first online business in 2010 promoting computer software and now I help newbies start their own businesses. Sign up for my #1 recommended training course and learn how to start your business for FREE!