Few people would argue against the fact that security plugins are an essential means for protecting your website with all of its components. However, even security plugins aren't without vulnerabilities.
They can protect you from known attacks and cyber threats, but it's also possible new form of attack can easily walk right through your firewall. In this case, backup plugins can make up for this threat of an attack taking down your website by allowing you to at least preserve its database which you can later restore your website's content from.
Plus, for people like me who aren't really code-savvy and frequently break your website, a backup plugin means that you always have your work saved, even in the worst case scenario where you are the one responsible for taking your own side down (on accident). In this situation, the worst case scenario is that you have to hire someone from UpWork to log into your FTP, fix the issue, and re-upload your backup to restore your website.
Best Backup Plugins
WP-BackItUp
BackupBaddy
VaultPress
XCloner
Duplicator
BackWPup
UpdraftPlus
Backup Guard
All-in-One WP Migration
Cyan Backup
1. WP-BackItUp
The database backup process is more than not a demoralizing and hectic job to do, especially if dealing with computers isn't your thing. That's why the simplicity in the BackItUp plugin deserves some extra gratitude.
Dealing with this plugin does not require any sort of expertise whatsoever on your part. All you'll be doing is click your way through the process, which this plugin's intuitive user experience with its soothing familiarity to WordPress users makes as easy as copying and pasting folders from one drive to another on your PC.
Without requiring any setups, just by downloading this plugin you can get right to work on your normal WordPress dashboard. You will find that the tools that come with the plugin are all extremely easy to use. In a few steps, you can create a backup to your entire database (works just as perfectly with heavy websites), and you can replicate the database several times creating multiple backups.
Luckily, these backups are compressed, which actually facilitates that you have the ability to make as many of them as you wish, and in their compressed sizes, the whole process becomes amazingly fast.
Another advantage of the compression is that when you want to restore or download your backup that process won't take you long either. If you don't want to make a backup for the entire website, you can also customize the parts that you want to replicate and not waste time with the rest of the content. For every backup process completed, the plugin sends an e-mail notification to confirm the completion.
There's a premium version of the plugin besides its free version. The extra features are plenty, too. You have the automated backup scheduling feature by which you can preset your backups and let the work be done on its own when it's time. Also, a lot of people are annoyed by the fact that they can't do anything on their computers when the backup is being done.
The BackItUp premium plugin puts the backup work in the background and allows you to operate as normal and do the rest of your work. Finally, as a premium user, you are always put at the front of the line when it comes to customer support.
2. BackupBuddy
What really sets BackupBuddy apart, making it a top-tier backup plugin, is that there isn't an element on your website that it can't capture and replicate. That's not at all limited to the database as most plugins in this category do. BackupBuddy allows you to create backup files for your website's pages, posts, comments, themes, widgets, installed plugins, user profiles, categories, tags, etc.
That is, of course, besides the media libraries as well as the text and visual content. It even creates backup files for your theme, plugin, and general WordPress settings. That's a scope that no one can compete with.
After creating a full backup of your entire website, BackupBuddy then takes it and stores it off-site. You can then schedule your updates and even set triggers for restoration. That way, any attacks or deficiencies that hit your website won't leave much of a trail because their effects will be eliminated right away.
3. VaultPress
Although I had to include VaultPress in this list because it is concerned in the main part with backups, there's more to the plugin than that. Let's get into its backup features and then elaborate on that last part.
Using VaultPress you can set reliable schedules for your backups and updates, or you can leave it to the plugin's automated periodical backup options that go as frequently as making daily backups. The storing then takes place, and from that point on you would always have the option to restore your entire website with a single click.
Besides the backup features, and that is the part that needs elaboration, VaultPress has certain features that usually exist in security plugins. It only includes those that might have a direct impact on your database, though, since again that is its primary concern. For example, it protects your website against brute force attacks that might target your database.
It also has a spam recognition and protection feature that monitors your comments and pinbacks for any hint of a scam which it then goes to erase from your website.
4. XCloner
If there's one thing that was focused on in making XCloner it was flexibility. That is a flexibility of both frameworks and steps. Let's elaborate.
In terms of frameworks, the XCloner plugin works with TAR, MySQL, and CSV, and you as the admin become the one to decide which format best suits your purpose. The remote storage locations that you get to use to store your backups all support FTP, Dropbox, Backblaze, and Google Drive among many other platforms.
Regarding your part in the backup process, XCloner is focused on the automation of the whole job. As the admin, you get to customize the set of components to be copied from the website and replicated for a backup version, and then the timing in which the backup process should be triggered. Afterward, you can just let it take on from there and not concern yourself with any further steps.
You can furthermore set up timings for the updates that are to be made. There's a smart feature in this plugin that is worth mentioning. When a backup inflates beneath a certain size limit, the plugin automatically makes it split up that backup and divide the content into multiple smaller compartments or sections.
Finally, the team of developers maintaining this plugin are doing a great job keeping it updated and active on GitHub, so you'll always be having new features coming at you.
5. Duplicator
Duplicator is one of the most popular backup WordPress plugins out there at the moment, with more than one million active users enjoying its range of features. The keyword for this plugin is "control." It puts you in almost full control over your website's database. First off, it's not simply a database backup plugin with the sole purpose of securing your content.
There's more to it than that. The process of redeveloping or recreating your website is made substantially easier for you by that plugin since it allows you to pull down your live website in whole to a local host and work on it before putting it up again. More impressively, it gives you the option to seamlessly migrate your website between domains and hosts.
This plugin is also a perfect compartmentalization tool. If you're going to restructure your website, sell a certain section of it, or modify it separately, etc., Duplicator allows you to do this without any of the tasks requiring more out of you than a few clicks.
What's really mind-blowing here is how the plugin is capable of performing all these operations on a live site's database with zero downtime, meaning without interrupting the website's services in any way.
6. BackWPup
Although this plugin does not come with features that are as diverse as those we mentioned with Duplicator, for instance, it does the basic job of database backup with ultimate levels of efficiency and adequacy.
BackWPup allows for the exportation of any data on your website, including XML from WordPress, and whenever you make a backup, the plugins that are operating on your website are also included in a separate file in that backup. That way you won't only preserve your content, but also your tools.
Generally, any data that is captured by BackWPup is optimized in order to be made lighter and more efficient before it is passed on to any of FTP, Dropbox, S3 services, Microsoft Azure, RackSpaceCloud, SugarSync, and many other backup services that the plugin supports.
The pro version of BackWPup supports some additional and more powerful services like Amazon Glacier and Google Drive. A lot of users actually recommend the pro version because that's where the excellence of BackWPup really manifests.
The plugin also allows you to choose from a long list of backup format options, including zip tar, tar.bz2 among others. Any of your backup operations are then gathered up in a log report that is sent to you via e-mail.
To be completely fair, very few backup plugins will give you the level of efficiency and the wide range of options that BackWPup can.
7. UpdraftPlus
We said that Duplicator was one of the most popular in this category of plugins, most particularly scheduled backup plugins. UpdraftPlus is said to be the number one reigning champ, both in terms of quality ranking and popularity among WordPress users. There are more than one million websites actively working with UpdraftPlus.
Storage is the last thing you need to concern yourself with when using Updraft. The plugin supports Dropbox, Google Drive, Rackspace Cloud, OpenStack Swift among many others, including even your e-mail for which the plugin optimizes your website's content to fit into.
That's only the free version. The plugin's paid version supports further backup services like OneDrive, Microsoft Azure, Backblaze B2, SFTP, and the list goes on.
It probably goes unchallenged by any of its competitors in terms of the number of cloud storage options it supports which, by the way, you can choose more than one of in order to create multiple backup versions on various storage locations for extra safety. After all, your database is your entire investment in a website.
If we were to consider efficiency, UpdraftPlus would deserve some appreciation, too. In terms of time efficiency, the plugin's scheduling features will definitely make your comfortable with the task and they work with optimum precision.
With regards to space efficiency, the backups made via UpdraftPlus are known for their lightness that results from the plugin's robust optimization capabilities, which in the end adds to the speed of your backup process. Finally, the plugin is fully compatible with Migrator, another application that allows for the duplication and migration of content and data among multiple websites.
8. Backup Guard
This plugin functions as both a backup and a migration plugin, but note that the migration functions only come with the pro version. If you go for the free version, then you should only consider its backup features and nothing more.
These aren't few, though. Backup Guard allows you to create infinite backup versions of the same website or sections of a website. The parts of your database that should be included in your backups are 100% customizable. You can decide that down to the slightest detail.
When your database backup is then uploaded to an off-site storage location, you always have the option to download to your computer for modifications or just for the sake of holding an extra copy of the database. The restoration process is just as selective as the backup process itself, and both processes can be canceled at any moment as they occur.
The premium version of the plugin, besides including migration features, it also supports substantially more storage options. It supports Dropbox, G-Drive, Amazon S3, OneDrive, STFP, and several other services.
As a premium user, you get notified whenever any backup, restoration, or migration process is completed, and you receive alerts, too, when an update is due and it doesn't occur before you give the permission.
Finally, the premium version allows you to put the backup process into background mode so that you can work on the computer freely as it proceeds.
9. All-in-One WP Migration
If you want a plugin in this area that is self-sufficient, you should go with this plugin for reasons beyond its name. First of these reasons is that the plugin does not require any extensions whatsoever in order to operate properly.
Even better than the single-click models that most of the plugins we just mentioned work by, All-in-One has a drag-and-drop interface through which you can copy your database into the storage location where you will keep the backup.
All-in-One also supports every recent version of PHP and MySQL and is subjected to a quality assurance process that guarantees its full compatibility with WordPress as well. The plugin's handling of size restrictions is worth some applauding, too.
A lot of storage service providers set the size limit of any uploaded file to 2MB. That's why most backup plugins deal with these limitations by compressing the backup files. All-in-One does it a bit differently. It breaks down the website's database into chunks that don't exceed the 2MB line for each chunk and that way it allows you to upload your whole website with its original quality and size without facing any hindrances.
10. Cyan Backup
I left this one for last only because it doesn't fit into the simple user-friendly pack that has dominated the list until now. Cyan is a more complex plugin that might need some tech expertise on your part to appreciate and be comfortable with, but if you have the ability to use it, the results can be phenomenal. It lets you control everything from archive paths to the compartmentalization of your database and the backup schedules.
Scheduling can occur on a daily, weekly, or monthly basis, but that's not all. Each of these timeframes can itself be divided into sub-intervals. That means you can divide your daily backup schedule into 4- or 6-hour intervals, for example.
If you know how to deal with somewhat sophisticated database applications and your eyes are used to reading codes and addresses, Cyan Backup would be a wise choice.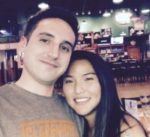 Nathaniell
What's up ladies and dudes! Great to finally meet you, and I hope you enjoyed this post. My name is Nathaniell and I'm the owner of One More Cup of Coffee. I started my first online business in 2010 promoting computer software and now I help newbies start their own businesses. Sign up for my #1 recommended training course and learn how to start your business for FREE!