Affiliate marketing is among the most effective exposure methods right now across all online industries. Word of mouth has always been one of the strongest marketing tools that any business can benefit from, and affiliate marketing is the online equivalent of it.
Setting up and managing an affiliate program is not an easy job to do. It requires registrations, link tracking, reporting, and payment routes. Many people will turn to an affiliate network to manage these things, like Clickbank, Shareasale, Impact! or other affiliate networks. While effective and easy to use, they may not have all the features you're looking for, and they may be out of your budget. Managing affiliates through your own site may also have an air of exclusivity, or personality.
If an affiliate network isn't for you right now, and you'd like to manage your own affiliates, there are 7 great affiliate management plugins.
Best Affiliate Management Plugins
AffiliateWP
Ultimate Affiliate Pro
WordPress Affiliate & Referral
Magic Affiliate
ThirstyAffiliates
Affiliates Manager
YITH WooCommerce Affiliates
1. AffiliateWP
If there is a single plugin that you can use in running your entire network of affiliates from registration and profile building to link generation and payouts, it is undoubtedly AffiliateWP. You don't need to be a software buff to deal with this plugin. It's an easy setup, and since it was made specifically for WordPress, you won't need to do any work integrating them.
AffiliateWP lets you recruit an infinite number of affiliates, provide them with profiles and with all the visual resources and links they might need in order to promote your website, and easily manage them from your dashboard.
It shows you the top earners, allows you to edit affiliate accounts and moderate the registrations, and it provides you with real-time reporting. The plugin is equipped for the tracking of affiliate referrals and does so with amazing precision.
The registration process is put under your full control. You can either let anyone who registers a new user account on your website automatically become an affiliate or require the manual creation of affiliate accounts. Also, you get to moderate the registrations, meaning that an account would require your approval in order to operate unless you choose otherwise. Upon setting up their accounts, affiliates gain access to their own "Affiliate Area."
That is where affiliates can track their own performance and earnings, do their visual editing, and even generate their own referral links. You get to decide the payment rates that affiliates will be compensated according to, and there is a payout log where you will find every detail about the due payments.
As the admin, you can customize email notifications for each of these steps, for pending accounts, account approvals, payouts, etc. The import and export of data to and from the plugin are completely facilitated.
AffiliateWP is integrated with 28 plugins, some of which are among the most popular in the WordPress community. For example, it is integrated with WooCommerce, Stripe, PayPal, NinjaForms, Contact Form 7, and Gravity among many others. If you are running an educational website, among the integrated plugins is LifterLMS.
2. Ultimate Affiliate Pro
With this plugin, you can make things more flexible and competitive for your affiliates in many ways. First of all, you are unlimited in the number of affiliates that you can recruit. Each affiliate is given a dashboard, and from there they can get all of the shortcodes and links needed.
Referral links can be in the form of text or QR code, and there are social sharing buttons as well. Affiliates can customize slugs to have them replace their default affiliate ID. Instead of withdrawing their money, affiliates can use it directly on your website, and they can integrate their affiliate accounts with their WooCommerce or BuddyPress accounts.
In terms of competitiveness, you have many payment options to offer your affiliates. You can customize ranks and pay your affiliates according to their ranks. In addition to that, you can offer bonuses for certain achievements.
There are 10 templates which you can use in order to display your top affiliates sorted by total earnings and referrals. You also get the option to allow recurring and lifetime payments. On top of the regular affiliate system, you can turn your website into a multi-level marketing (MLM) scheme. The plugin supports three modes of MLM: uni-level, forced matrix, and binary matrix. Payments can be made via PayPal or Stripe.
3. WordPress Affiliate & Referral
Although relatively cheap, this plugin has all the tools needed for running an affiliate program. It is automatically compatible with any plugin that uses the same registration format used by WordPress.
By installing it, you become capable of recruiting affiliates without a limit. Your affiliates are given access to the plugin's link and shortcode generator where they can get the referral links as well as the referral button shortcodes for each of Facebook, Google+, Twitter, and LinkedIn.
With this plugin, you are given the option to pay your affiliates via PayPal MassPay. As the admin, you will get to view the User IDs and Referral IDs of all of your users.
The plugin is capable of accurately tracking referral links, and you can activate a cookie to do the tracking in case the registration was not made directly through the provided link. That way you can do your affiliates more justice.
You have the option to send out email notifications to the affiliates for each registration referred by them. The reports on these referrals are provided to you in real-time.
4. Magic Affiliate
This plugin offers you guidance when you're setting up your affiliates program. The admin panel through which you build the program is designed to make the process as clear and simple as possible.
It doesn't require any integration steps so that it could work with WordPress. The plugin was designed for that. It also supports integration with several autoresponder plugins, including AWeber, GetResponse, MailChimp and several others. These will enable you to send out email notifications to your affiliates after their registration, the conversion of a referral, etc. You're allowed to have as many affiliates as you want.
If you're using WooCommerce or WP e-Commerce, you can easily integrate this plugin with your store's shopping cart. Also, if you're using Magic Members to manage the memberships on your website, this plugin is fully compatible with it.
Recurring commissions are facilitated by this plugin, which means that you can pay your affiliates whenever one of their referrals renews the service they had bought in the first place through their referral. There can be other bonuses that the plugin allows you to customize yourself.
5. ThirstyAffiliates
TA is among the most popular plugins in this category. There are more than 225,000 website operators using ThirstyAffiliates. In the end, practicality is all that most website owners are looking for and this plugin has it.
It lets you customize your affiliate program in full, providing you with all the tools that can ensure its sustainability. The plugin has a geolocation feature by which various destinations can be tracked and referrals can be targeted by country. Such details can be monitored via the plugin's analytics. ThirstyAffiliates is integrated with Google Analytics. Autolink keywords and smart uncloaking are among the plugin's more intelligent features.
ThirstyAffiliates comes with an automatic 404 error checker. After such an error is detected, the link is subjected to the plugin' link repair script which does the job automatically. Bad links can be the reason behind large amounts of missed revenues, and so this feature can save you a lot of losses. Finally, the import/export of data via CSV files is incredibly easy.
6. Affiliates Manager
By using this plugin, you can register and recruit as many affiliates as you want. There is real-time reporting for all the registration, impression, and referral activity. The referrals of your affiliates are tracked instantaneously.
You can choose between flat rates or percentage-based payouts for your affiliates. Also, you get to customize special payout rates for each affiliate, although with most cases that would be an inefficient policy to pursue.
Anyhow, manual adjustments can be made for payouts in case you have an affiliate that deserves a special payment for reaching a target or something of the sort. As the admin, you can create as many banners and text link ads as possible and provide your affiliates with them.
Affiliates Manager can serve as a perfect data-gathering tool. That's because you get to customize the registration forms as you wish, and so you can receive exactly the data that you want. If you're using MailChimp or MailPoet, you can use the information gathered in registration to sign up your affiliates to your lists. You also have the option to customize email notifications to send out to your affiliates. Payments can be via Stripe.
7. YITH WooCommerce Affiliates
Because affiliate commissions are in the main part solely dependent on referrals and purchases, tracking these activities fairly is essential to the success of any affiliates program. That's where this plugin can prove to be unique.
It enables you to activate a cookie that tracks the conversion from any referral link. From inside the admin panel, you get to determine the period for which the referral ID will be stored in the user's cookie in case the purchase was not to be made on the spot. That way if the user was to buy within the period specified, the affiliate would still get their commission. Also, refunds are automatically deducted from the total payout made to an affiliate.
You are free to determine the payout rates yourself. The plugin will provide you with real-time reporting for all of the referrals being made, including payout logs. Affiliates will similarly be capable of viewing their performance and balances through their affiliate dashboards.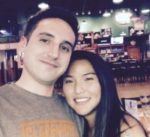 Nathaniell
What's up ladies and dudes! Great to finally meet you, and I hope you enjoyed this post. My name is Nathaniell and I'm the owner of One More Cup of Coffee. I started my first online business in 2010 promoting computer software and now I help newbies start their own businesses. Sign up for my #1 recommended training course and learn how to start your business for FREE!