It's that time of the year again when millions of high school graduates are leaving one chapter of their lives and beginning another. For some, it means college. But there are many high school graduates who have no plans to attend college. I'll show you the best jobs for recent high school graduates out there.
So, you've worked hard, earned your high school degree, said goodbye with a final toss of your graduation cap, and are just trying to figure out the next step. Societal pressures often dictate that a recent high school graduate heads off to college.
But for some high school graduates, that is not the case. In fact, 12% of high school graduates never go to college. And some, just take their time to decide what they want to do. If fact, many people who do end up going to college don't do so right after high school. Many don't start college until their early 20s. In the meantime, you have to earn a living, right?
For those who are unsure, it's a good idea to wait and research shows that if you decide later on to do so, you'll fare better by having more of a focus of what you want to do and you won't be inclined to switch majors as often as those who feel pressured to go to college.
There can be multiple reasons for not going to college. For many, the obvious reason is that they can't afford it. With the cost of an average year's enrollment at college nearing $30,000, it's easy to understand why many ditch college.
There are other reasons high school grads avoid the college life. For some, high school was a challenge enough and they figure if high school was hard, college life would be even harder. Many feel they are not college material or the concept is Greek to them because they come from a family of blue-collar workers that never attended college. And again, some just want to take their time to decide.
You shouldn't feel inferior if you decide not to go to college. In fact, high school graduates who have no intention to go to college make up the biggest part of the workforce in the US. 70% of people working today don't have a diploma beyond their high school degree.
Whatever the reasons, if you've decided college is not for you and you just want to get your nose to the grindstone, there are many great jobs for high school graduates. There are times you will need technical training or special skills, but we'll review those in a little bit.
First, we need to figure out what you would do best at. The first step in doing that is to evaluate your interests and skill levels. Ask yourself a few questions:
Do you work well under pressure or with jobs or tasks that require large responsibilities?
Are you good at math?
Do you work better alone or do you prefer to work with people?
Are you outgoing?
Do you like to travel or prefer to stay close to home?
Do you prefer certain environments, ie indoor or outdoor work?
Do you have any special skills, for instance, are you tech-oriented and good with computers?
The goal is to be able to look at your options and see which are good fits. Make a list and put it all together like a jigsaw puzzle. When you're able to really see your interests and skills, it's easier to figure out the best possible careers for you.
Best Jobs for Recent High School Graduates
Ambulance Drivers and Attendants drive ambulances or help assist ambulance drivers with emergency transportation of the sick and injured. They also help in lifting patients.  Typically all you need to be an ambulance driver is a high school diploma or equivalent and you'll receive on the job training.
Ambulance drivers and attendants earn around $24,000 a year.
Electricians install, maintain, and repair electrical power systems and lighting in homes and businesses. They work both inside and outdoors. A high degree of expertise and safety awareness must be exhibited in a job as an electrician, but many learn through an apprenticeship or on-the-job training with senior electricians who've been at the job for a while. Some also attend technical schools. Most states do require licensing.
The great thing is you don't need a college diploma to be an electrician and the pay is fairly decent at $52,000 a year. Of course, if you own your own business, your earnings can go higher.
Insurance Sales Agents usually have to attend courses or classes to get certification or licensing within their state, but nowadays much of this can be done online. The best thing is that insurance sales can be a lucrative career for those that are the best and it doesn't require a college degree. Insurance sales agents sell one or more types of insurance to customers. They explain various insurance policies and help clients choose plans that suit them.
Insurance sales agents average $50,000 a year, but many make over $100,000 a year!
Occupational Therapy Aides help occupational therapists and assistants with patients who need to recover and improve their daily living skills. Occupational therapy aides help with support activities and being an occupational therapy aide only requires a high school diploma. If you decide later on that you like the field, you can go for an associate's degree to become an assistant, which would almost double your salary.
Occupational therapy aides make around $28,000 a year.
Other jobs in the health industry that don't require a college degree are Home Health Aides, Respiratory Therapists, and Physical Therapy Assistants. Some positions may require certification or an associate's degree. Some will train on the job.
U.S. Postal Carriers are employed by the federal government and deliver and collect mail with assigned routes and schedules. You may either have to deliver mail by a vehicle or on foot, depending on where you are assigned your post. The downfall is mail carriers work in rain, sleet, or snow, but the upside is you don't need a college degree. You need to be 18 years of age or older, be a U.S. citizen or lawful permanent resident alien, and pass a postal service test, for which you can get training and education.
U.S. Postal Carriers earn around $50,000 a year.
Software and Web Developers are the creative geniuses behind computer programs and applications. The software developer designs the software and the web developer is actually a software developer or engineer that builds the web applications.
Think you can't be a software or web developer without a college degree? Ask Sol Hershkowitz and he'll tell you that it is more than possible.  He worked in SEO and copywriting when he decided to take the dive as a web developer in a freelance capacity.
He is now a developer at Viasoft.com and is highly successful. He says his success didn't come overnight. You have to work extra hard if you don't have a degree. If you're good enough, you won't need the degree.
Hershkowitz recommends building a portfolio and getting yourself into hands-on learning as often as you can. Most of all, be persistent and don't give up. Hershkowitz says the best way to make it without a degree is to own your own business or freelance.
Web developers earn around $66,000 a year on average, while software developers earn around $102,000 a year.
Other jobs in the tech industry that don't require a college degree are computer support specialists, computer network support specialists, multimedia artists, and web designers, all of which you can start out in freelance capacity if need be. But if you know your stuff and are persistent, you'll get hired.
Veterinary Technicians or Assistants work in veterinarian's offices or animal hospitals. They chart vital signs of the animals, their eating habits, symptoms and other concerns for which the owner is bringing the animal in. You might have to handle urine samples or other bodily excrements and you may have to give medicine or keep the animals calm while the doctor does it. If you love animals and don't want to go to college to get a job, this may be a good fit for you. Occasionally, a veterinarian may require an associate's degree for their techs and assistants, but many will allow you to train on the job.
Veterinary technicians earn around $30,000 a year.
I've given you several options for jobs that don't require a college degree that can often be worked straight out of high school. Some other possibilities are massage therapy, Opticians, and real estate agents and brokers. Think about the types of things you enjoy and are good at and go from there to find the best job for you.
One of the best job opportunities of the decade is working online. The online world is a "wild west" where anyone can start a business regardless of your age, race, education, or background.
The thing that matters most is that you are motivated and persistent. Even total newbies can earn money online by starting a simple website and putting some advertising on it.
I've been working online since 2010. You can learn how to do what I do in just a few weeks, and earning a full time income of over $10,000 per month is absolutely doable with consistent effort!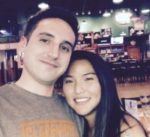 Nathaniell
What's up ladies and dudes! Great to finally meet you, and I hope you enjoyed this post. My name is Nathaniell and I'm the owner of One More Cup of Coffee. I started my first online business in 2010 promoting computer software and now I help newbies start their own businesses. Sign up for my #1 recommended training course and learn how to start your business for FREE!