Product Name: Autoresponder Madness 3.0
Product Owner: Andre Chaperon
Advertised Price: $299
Rating: 90/100
AutoResponder Madness Review
What Is It?
This is a complete course on creating an effective email marketing campaign. Andre Chaperon, one of the most (if not THE most) respected email marketing guru outlines some of the exact techniques and campaigns he has used over the years to demonstrate some very effective bigger picture concepts.
Most of the course is written, but there are some accompanying videos. None of the instruction is video format, but there are "extras" to emphasize certain points that Andre is making.
ARM is ideal for someone that has a product, has a large list, or wants to begin their online marketing journey focusing on list building and email marketing.
Short Review:
This is THE definitive course on email marketing, and worth the gigantic price tag. However, I have several complains about the course which I cannot ignore, #1 being the unbelievably annoying style which it was written in.
Get Autoresponder Madness Here
Before You Buy:
This product was recommended to me by a friend as the one course that changed his entire outlook on how he wrote content for his site. That's a pretty big statement to make for a successful internet marketer (he is very successful), so I purchased it without even reading the sales page or knowing what was inside. I guess that's the power of a trusted person recommending a product to you!
I just checked, and the sales page is pretty mild compared to other products, but it does have a slight "guru" feel to it, with lots of name dropping, and verbal garbage about how awesome the product is. It's a bit of a turnoff, I know, but as mentioned above, the end product is worth the cost. Three hundred bucks is not a cheap price, but when you get serious into internet marketing, that's the price of high quality info from the pros.
It's just another expense, and if you are running a lucrative business, you can do $300 in a day. If you actually get a decent email marketing campaign set up, $300 is a drop in the bucket. But let's start to look at what they actually offer inside the members area. I have some conflicting opinions on this product, so keep reading to find out if it's for you.
What I liked:
The main thing you need to understand is that the IDEAS contained within Autoresponder Madness unique, valuable, and they just plain work. Andre obviously knows what he is talking about, and I will definitely implement some of the strategies he covers in ARM.
Highlights from the product include:
Creating a customer avatar (personal profile of your target customer)
SOS (Soap Opera Sequence or story telling to hook customers)
PLS (Product Launch Sequence for selling one-off products)
Lots of insights into how a customer thinks
Actual campaigns that Andre or his buddies have run
The one major takeaway I gained from ARM was list segmentation, which I didn't even know was possible. With a product like Aweber Pro Tools you can actually divide your list into groups to create highly targeted lists. This means you can promote hyper-targeted products to people that actually want them instead of just blasting out general offers and hoping that your list wants what you're selling.
The sheer volume of content that is provided is enough to keep you busy reading for weeks, and like me, you will probably have to read it again to actually be able to take action on it. There are lists of things to do after each lesson, so it's also an interactive course (if you follow the instructions).
I know that as such a highly rated product I should probably have a longer list of things that I like about it, but those concepts discussed above are pretty huge. They are discussed at length within ARM, and you are given plenty of real-world examples of how they could fit into your campaign.
So really, the #1 thing I liked is that I didn't regret spending $300.
What I didn't Like:
Unfortunately, there's plenty to not like about it as well. In fact, if the information hadn't been as useful and interesting as I found it, I probably would have hated ARM.
My #1 complaint about Andre Chaperon's Autoresponder Madness is the style it was written in. Basically, he has copied and pasted an email marketing campaign into a "members area", put in a couple of random vids, some cheap graphics, and called it a product.
There were probably tens of thousands of words of content in there. Normally that would be awesome. But they are all in the form of a guru-style email marketing campaign. Imagine that you were force 50 emails from a pushy email marketer. I actually had to take a two week break because it was pissing me off so much to read stuff like:
This was the ONE technique that made me $50,000 in one week!

It was super awesome.

It was a game-changer.

And it was so amazing because no one had done it before.

Did you know that bla bla bla bla?

Yeah, I was shocked as well.

I couldn't believe my eyes.

And do you know what this bla bla bla guru said?

All he did was change a few words and, oh snap. So much money!

[insert hook here]

– Andre "I Can't Write Paragraphs" Chaperon
I totally understand that there need to be some examples of how to write a proper email, and a part of effective email marketing is writing in short bursts to keep people interested. Exaggerating, or having hooks is just part of the game.
But I paid for a course, not a series of 50 emails pasted on a web page.
Videos were another huge problem for me. Some of the videos were only tangentially relevant to the content. Many were low quality. The point were I said to myself, "WTF did I buy", was when I watched a home-made video of a few teenagers doing some improv skits. It just didn't make sense.
The video player had a very odd functionality where I had to click it once to activate it, I couldn't change the size, and the videos were HUGE, but in super low-quality format (grainy). Most of them were excerpts from other people's speeches or videos, and NOT made by Andre Chaperon himself. The course could have been totally fine without the vids, and I feel like they were just used to "upgrade from 2.0 to 3.0".
The last thing I want to nitpick is that for a $300 product, I would have expected a better effort to edit ARM. I found numerous spelling errors and erroneously stylized text. It's not a big deal, and I'm guilty of the very same mistakes. But my blog is free, and ARM 3.0 is $300.
Final Review
Autoresponder Madness still scores extremely high in my books, and I have no doubt that I will be able to use the knowledge from it to make back my $300 is a single email blast (or SOS) if I actually implement what was taught. There were a few things that annoyed me about the product, but at the end of the day, I'm happy with it and recommend it.
This is not a course for a newbie looking to get started online, but for someone that wants to get serious about making more money, start building a list or monetize an existing list, or is looking to learn more about email marketing you can't afford to NOT get this product.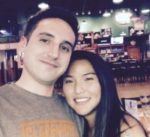 Nathaniell
What's up ladies and dudes! Great to finally meet you, and I hope you enjoyed this post. My name is Nathaniell and I'm the owner of One More Cup of Coffee. I started my first online business in 2010 promoting computer software and now I help newbies start their own businesses. Sign up for my #1 recommended training course and learn how to start your business for FREE!