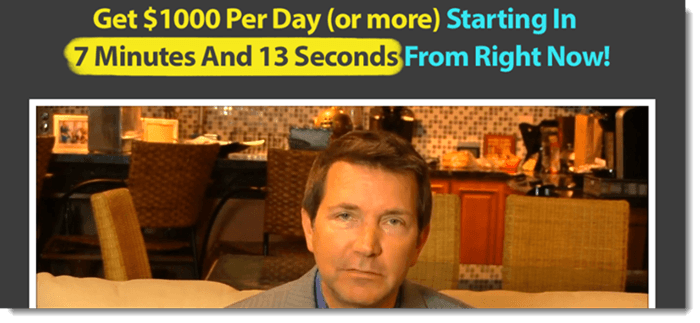 Automated Income Sites is another place that offers a hands-off way to make money – lots of money. You're meant to be earning $1,000 per day, which certainly isn't chump change. Needless to say, the site raised plenty of red flags with me. I was even more concerned once I started watching the sales video.
Read on to find out what I've learned about Automated Income Sites and whether it is a good choice for you.
First Thoughts
There are so many aspects of Automated Income Sites that just scream scam. You probably noticed some of these issues yourself. In fact, the marketing video uses an extreme amount of hype, more than I've seen for quite some time.
With Automated Income Sites, the basic concept is exactly what the name suggests. The company is creating a website for you, which is meant to do all of the hard work for you – giving you a consistent income stream for little effort on your part.
In fact, you should be able to earn $1,000 per day within 7 minutes and 13 seconds of landing on the site. That's the claim anyway. I assume that that duration is the time it takes to watch the video and sign up. Otherwise, it's an oddly specific number.
The claim changes a bit depending on where you look. In the video, the narrator states that you can get $1,000 in your bank account within 24 hours. Later on, he says you can earn thousands of dollars per day. All of the variations are unrealistic and the lack of consistency is concerning.
The video features various testimonials, including people simply reading off how much they apparently earned. The acting was bad enough to make me wince a couple of times and the testimonials aren't likely to be real users. Instead, they'll be Fiverr members who were paid to make the video. The over the top nature is just absurd – as are the income claims.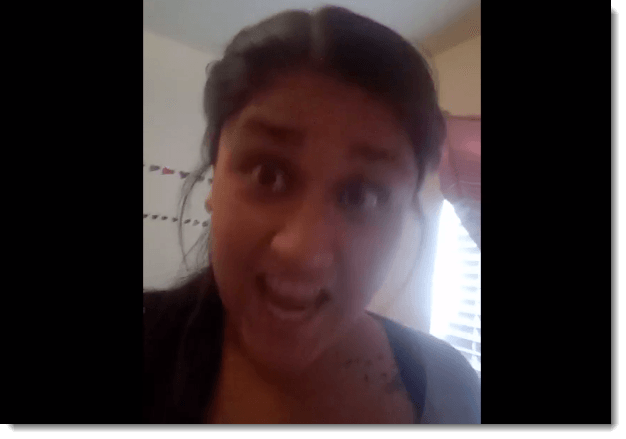 Let's be honest, $1,000 a day is a lot of money. Making that much online is theoretically possible. But, it's not something that you can do overnight. People who make that much often have put 10 years or more into building their business and making it successful over time.
There are also some other concerning factors. For example, membership is apparently limited to 100 people, to keep things 'manageable'. That's unlikely. The claim is designed to force people to rush. That approach can mean that people don't think things through as much.
Likewise, there are screenshots of how much people are earning. Such screenshots are incredibly easy to fake and they're just another type of manipulation.
And don't forget. Mark isn't here to sell you anything. He's just here to help. Or, at least, that's what he says.
What The Site Offers
Of course, Automated Income Sites isn't actually free, despite what the marketing video claims. Instead, Mark (or whoever really owns the site) is focusing on the hosting angle. This means that you get a site built for you for free, but only if you pay for hosting from the specific company that he recommends and you go through his program.
Hosting is important for making money online. You need a reliable host to ensure that your website stays online and can be seen by visitors. But, the right hosting isn't going to revolutionize your income the way that the marketing video suggests.
You also want to be choosing hosting that's reliable and meets your needs. Automated Income Sites doesn't give you the chance to do that. Instead, you would be stuck with the hosting they promote, which is called Host for Free (and costs $97 per year).
The hosting company is so obscure, that it makes me suspicious why they would recommend it. No doubt they have relaxed policies on how they pay their commissions. Reputable hosting sites like WP Engine would never allow ridiculous companies like Automated Income Sites to be associated with their brand.
Hosting aside, the idea is that you're getting a cloned website, one that should quickly and easily earn you money. This idea is exceptionally common – but it makes no sense.
For one thing, you can't simply clone a site and expect both versions to work effectively. If you managed to do that with a profitable site, you'd find that both versions got penalized through search engines in short order. Even if that wasn't the case, people would still buy from the original, not the duplicate.
There's also a good chance that the original site wasn't making money anyway and certainly not as much as the marketing video claims.
After all, sites that do make hundreds or thousands of dollars a day often have a large amount of content and provide value to visitors. That's not what you'll be getting from Automated Income Sites. Instead, the site is likely to be a clone with a few pages (at best) or even just a single squeeze page.
I doubt that anyone makes money from the sites. Even if they did, the income wouldn't be anywhere near what the marketing claims. To truly make money, you'd need to use the site or sites as a base and then build from there. That would include taking steps to make the site rank and to promote sales.
But, if you need to do all of that to earn, why bother? You would have better income potential by starting from the beginning and building a site that has long-term potential.
You also need to know how to make money from a website. Automated Income Sites seems to be targeted at beginners, people who have never tried to earn online before. If you're in that category, the most valuable tool is training. This teaches you the steps, along with what to expect and how to be effective. You're not getting that with Automated Income Sites. So, you're a step behind, right from the beginning.
Beyond all of those issues, there are also upsells in the sales process. So, if you're not careful, you might end up spending much more than $97 for a site that simply isn't going to work.
Automated Income
Making money through autopilot is such a popular idea right now. You'll see many different products pitch that exact same concept. They use their own underlying mechanisms, but the proposed benefit is still the same – easy money without having to do the work.
It always sounds amazing. You get to bypass all the hard work of building a business and go straight to the money making stage. But, the real world doesn't work like that.
Regardless of the model, making money will always take time and effort. There's no way around it. No one is going to give you money for no reason. You need to provide "value", e.g. a reason to pay you money.
It is possible to semi-automate some of the processes. For example, you might hire freelancers to do some of the writing or have posts go out on a schedule. You might even hire a manager who does almost everything for the site. Or, you might create a site and then leave it sitting there. I've certainly found that some of my abandoned projects earn me a little money here and there, with no extra work from me.
But, all these approaches involve initial time investment. You still need to develop an effective business before you can even consider automation. Plus, you'd need to be involved to optimize your income. For example, hiring freelancers might reduce the amount of writing you need to do. But, you'd still have to keep an eye on their work and determine the overall strategy for your site, along with what you want them to write.
At the end of it all, easy automated income just isn't possible. It's certainly not something you're going to get within a few hours or a few days.
Conclusion
Automated Income Sites really is a scam. I've been around internet marketing products long enough that this was pretty easy to identify. The site makes bold claims that aren't even close to reality – ones that it certainly can't live up to.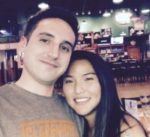 Nathaniell
What's up ladies and dudes! Great to finally meet you, and I hope you enjoyed this post. My name is Nathaniell and I'm the owner of One More Cup of Coffee. I started my first online business in 2010 promoting computer software and now I help newbies start their own businesses. Sign up for my #1 recommended training course and learn how to start your business for FREE!