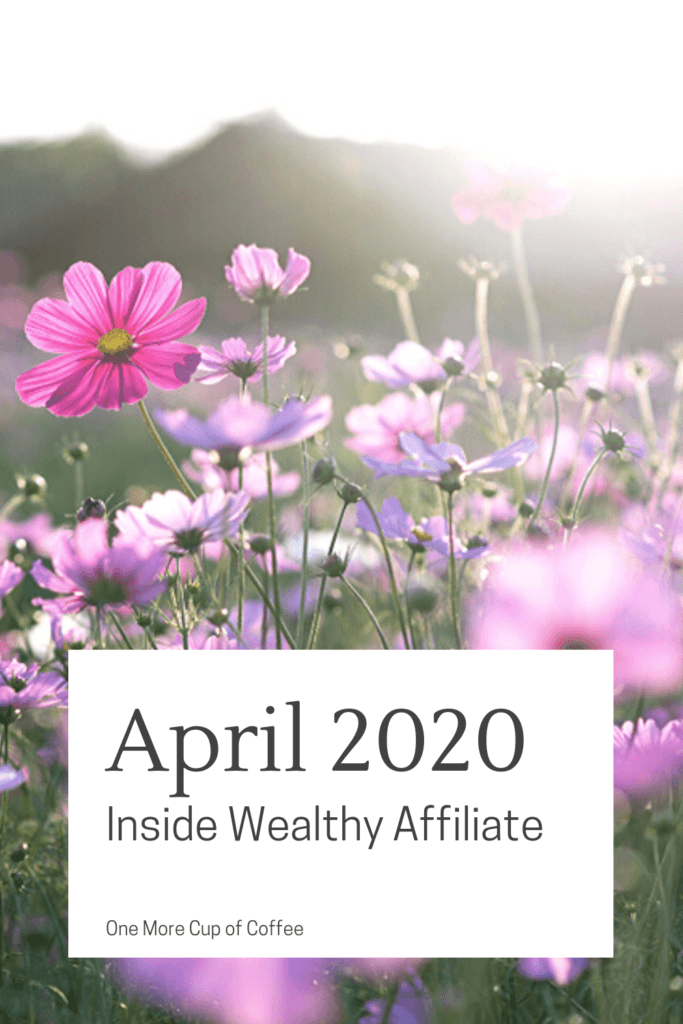 Wealthy Affiliate April Updates
Despite all that's going on in the world with lockdown and quarantine, I've been pleasantly surprised at how my affiliate sites are doing. RPM is down for ad revenue, but traffic is up, so I'm basically where I started. I'll take it! Better than losing my job. Affiliate sales are remaining strong, and even increasing with certain products and niches I promote.
For the most part, inside Wealthy Affiliate is just business as usual. As you'll see in the content below, there's still weekly webinars. There's still new members earning their first affiliate sales online. There's still a thriving community of online entrepreneurs creeping closer and closer to their goals.
Despite Amazon's wrench thrown in the the gears of a lot of Amazon-based affiliate businesses, the world of affiliate marketing is doing well. Amazon is still a good options for lots of products, but more and more companies are catching on that they can hire an army of online content creators to do the marketing for them, and I think this awakening is just beginning.
Get ready for some competition Amazon!
PS. That means more opportunity for you, the affiliate!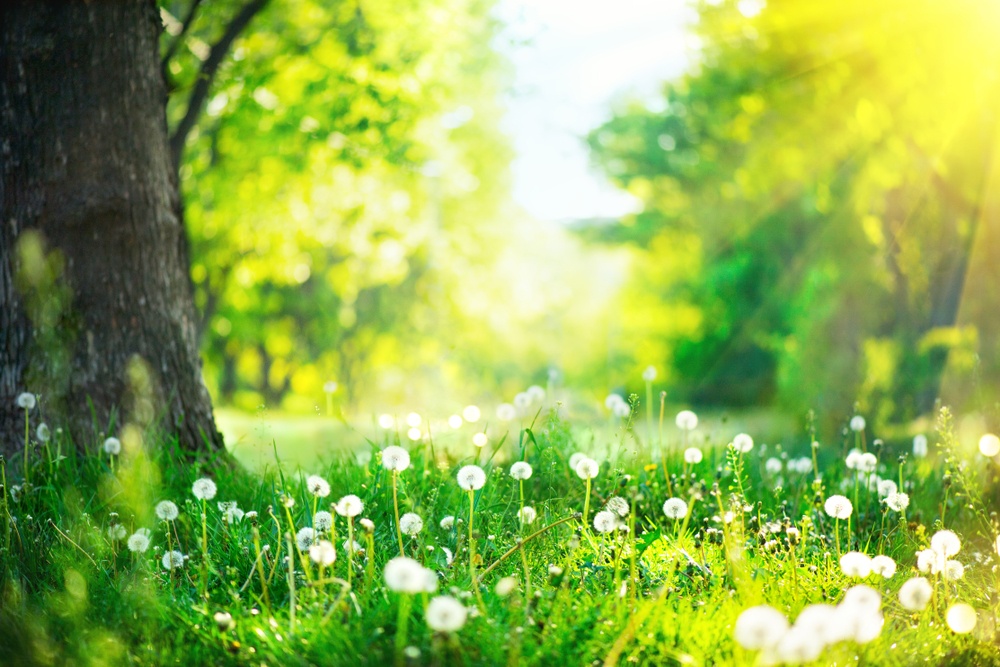 April Webinars
Usually a month of webinars will come with a theme. For example, March was all about writing content. February was all about Pinterest. April webinars were a mix of topics.
The best of of the bunch was of course the hot seat. I'm a big believer in putting yourself out there and accepting criticism because it'll make you smarter and stronger. It can be very hard to take criticism of your work, especially if it's unsolicited, but that's what makes the hot seat so powerful. You get to volunteer to have your website picked apart by an affiliate master!
This way, rather than you repeating mistakes over and over and over again, you get on the fast-track to ranking and earning by having a pro review your site.
Once a quarter, Jay will pick a couple of website submissions and go through them. It's really cool to see what people are working on!
Recorded on April 03, 2020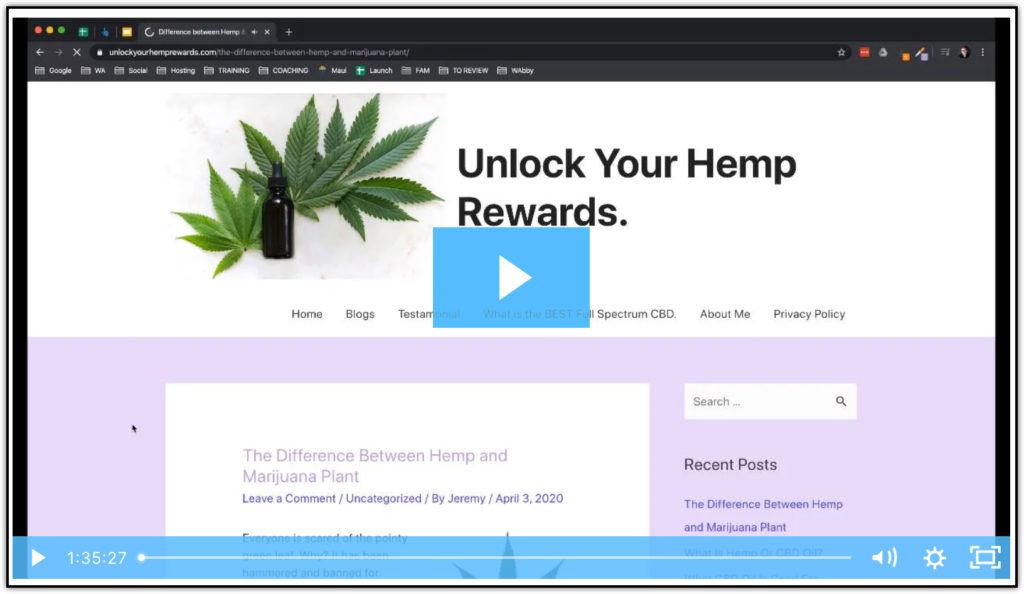 Hot Seat! Spring 2020
Quarterly hot seat webinars are fan favorites of the Wealthy Affiliate community for a couple reasons. For one, you get to see what types of websites other people are working on. You get to see new niche ideas, and learn from your fellow affiliates. Jay gives plenty of compliments, so you can see what people are doing right, then use those same tactics on your own affiliate site.
Another awesome reason to watch hot seat webinars is so you can learn from other people's mistakes. If someone is making a mistake you are also doing, you can quickly correct the issue and move forward. If someone is making a mistake you haven't done yet, you get to essentially "skip" this mistake. Save yourself some time and reduce the number of issues you face while building your business.
Getting both positive and negative feed back is a huge part of the learning process for any new skill!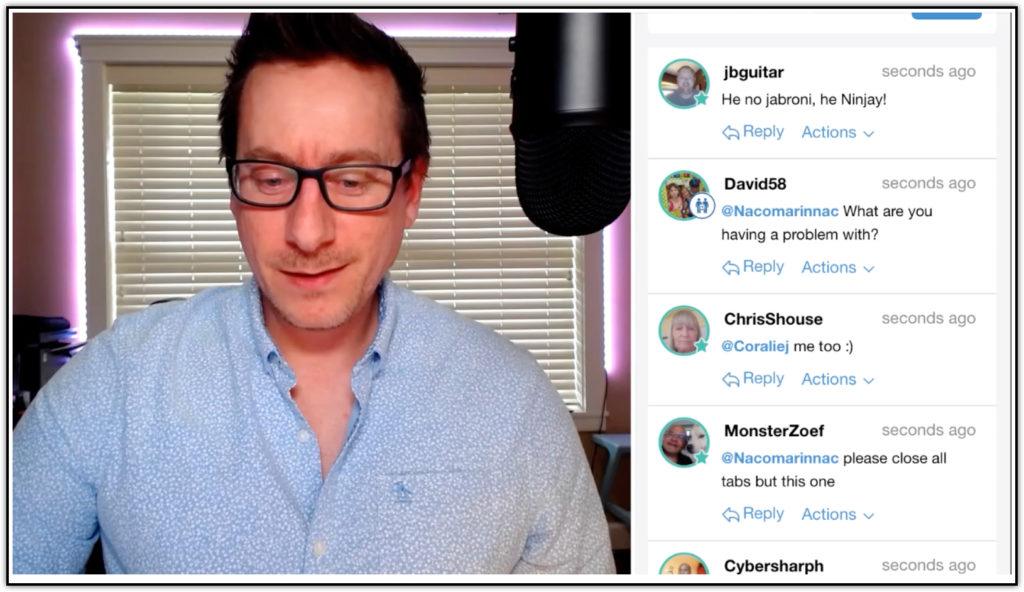 Implementing Screenshots For Your Content. Recorded on April 10, 2020
Images are very important for building an online brand, but there are many types of images you can use on your website. Screenshots are a very powerful way to generate FREE images for your website.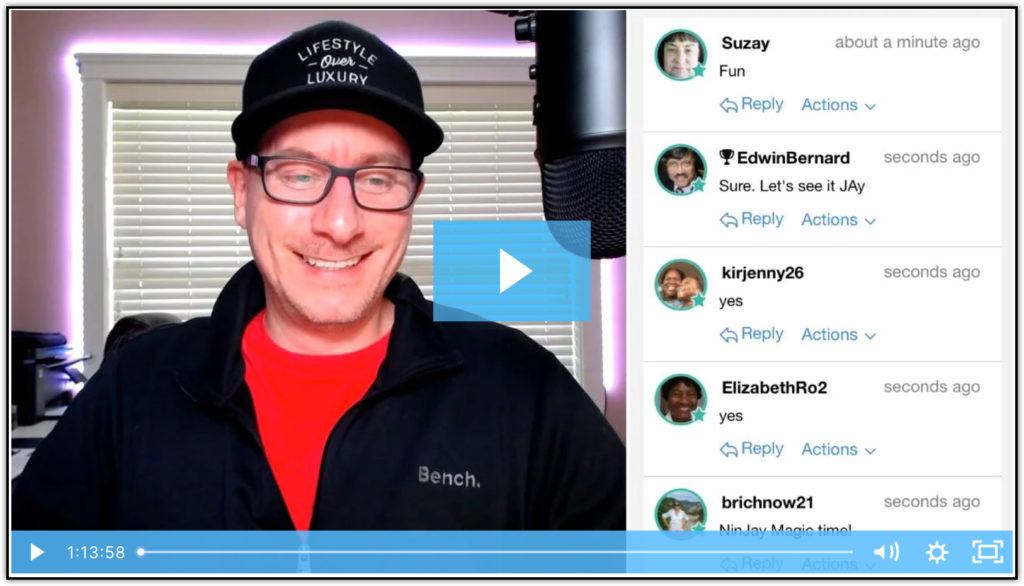 SEO 101 – The Basics. Recorded on April 17, 2020
For newbies, SEO 101 is vital knowledge. You can't skip this one! For experienced members, there's nothing wrong with a refresher. Also, sometimes it's good to get back to the basics, and stop worrying about keyword density when you can create a very effective SEO strategy with just a few basic moves.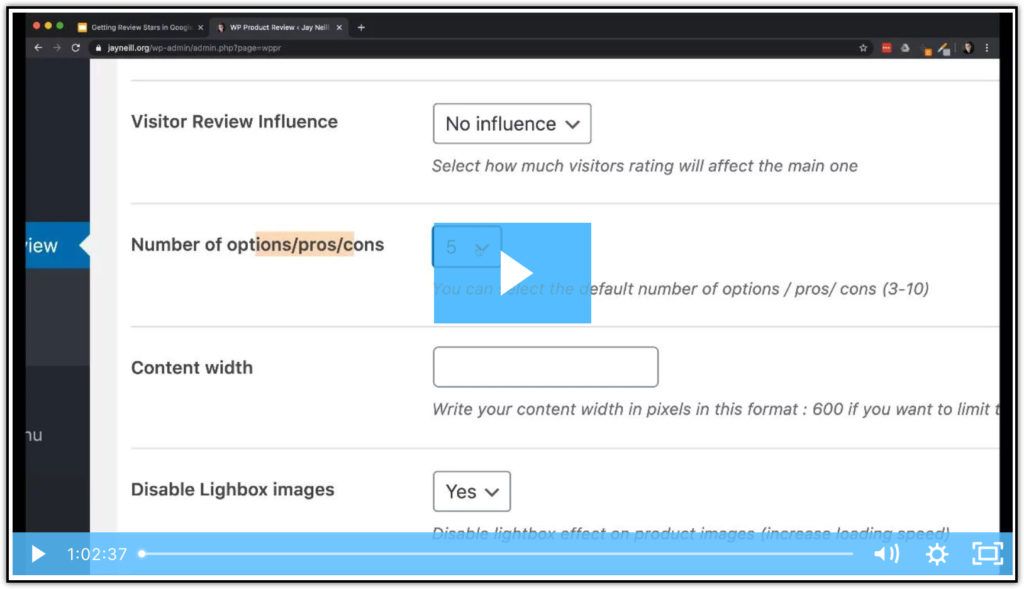 Getting Review Stars in Google. Recorded on April 24, 2020
Review stars are very powerful for increasing your CTR in the SERPs. You can do stars with a review plugin, or the hard way, with code. Me? I'm not so into coding so I prefer to use a plugin.
Jay's using WP Product Review Lite but there are other ones out there too. Personally, I'm using All in One Schema Pro, but it's not super easy to navigate and get working properly. Hopefully I'll figure it out soon!
Top Blog Posts
Does the Wealthy Affiliate training work? I get asked this question a lot, and each month I get to see proof, with my own eyes, that it does.
I know a lot of people only measure "success" by big income numbers and shocking, 1-time case studies. The truth is, building an online business is a journey, and there are many small milestones along the way.
Here's a great example. In March, two people posted about reaching their all-time-high traffic numbers. Tiffany hit 1436 visitors in a day. Pedro was just behind her at 1k visits in a day. That's awesome!
The interesting thing is that different people will do different things with this traffic. 1k visits on a finance website is different from 1k visits on a mom blog. A thousand visits to a low-quality offer can yield very little income. A thousand visits to a highly targeted, quality offer and buy you food for a month.
It all depends.
We don't know how much income these people are making. What we do know is that they are working hard, reaching their goals, and setting new ones.
Of course, income reports are fun though. Thabo sold $2,000 worth of product in a single week. We don't know what commissions he got from that, but since it was on Clickbank, we can probably assume about 50%, so maybe $1,000 in commissions. That's $4k/month or $48k/year!
Another Clickbank success story comes from Stephanie, who earned $368 from Clickbank affiliate sales. I checked out her previous blogs, and though this wasn't her first sale, it was her largest ever.
Lastly, a bit of good advice from experienced blogger and affiliate site owner Schalk titled, "Do Not Build Your Business On Social Media"! His point is basically that if you use places like YouTube, Pinterest, Instagram, or Facebook to build your audience, they can pull the rug from you at any point. It's happened many times in the past.
YouTube deletes channels regularly for "offensive" content. I've personally had videos demonetized after someone mass-flagged all my videos as adult content (they were WordPress tutorials). Twitter can ban you, or force you apologize for tweets. Facebook has previously reduced page-owner engagement with page-followers, then forced you to pay to engage with them
You have no control over these companies.
With a self-hosted WordPress blog, you can be sure that the business you build will remain online. Nobody can take that away from you. Even controversial people who have had their domain registrars or hosting services ban them were able to move their content to a new host and keep their business running.
Something not mentioned in this blog post is the fact that email marketing and building an email list is another powerful way to keep your business running strong, even if your traffic tanks!

My Content
About mid-April Amazon cut their affiliate commissions by A LOT, and it pissed a lot of long term affiliates off. It also scared many newbies into wondering if Amazon is the right company to work with.
Just before that, I wrote a post called "Fake Amazon Reviews Are An Opportunity For Affiliate Marketers", basically saying that Amazon reviews suck, and you can do a better job on your own website.
Amazon is still king when it comes to buying and selling online, but they are slowly losing ground. Especially with COVID-19 and more companies being forced to ship, as well as people being forced to order things online they normally wouldn't, I think we're in for an expansion of online shopping capabilities in the near future. Some people are late to change, but now that they were forced, it might not be all that bad.
Should you still link to Amazon's products? Yes. They're still a good company to work with. However, I definitely wouldn't put all my eggs in their basket. Just a few eggs.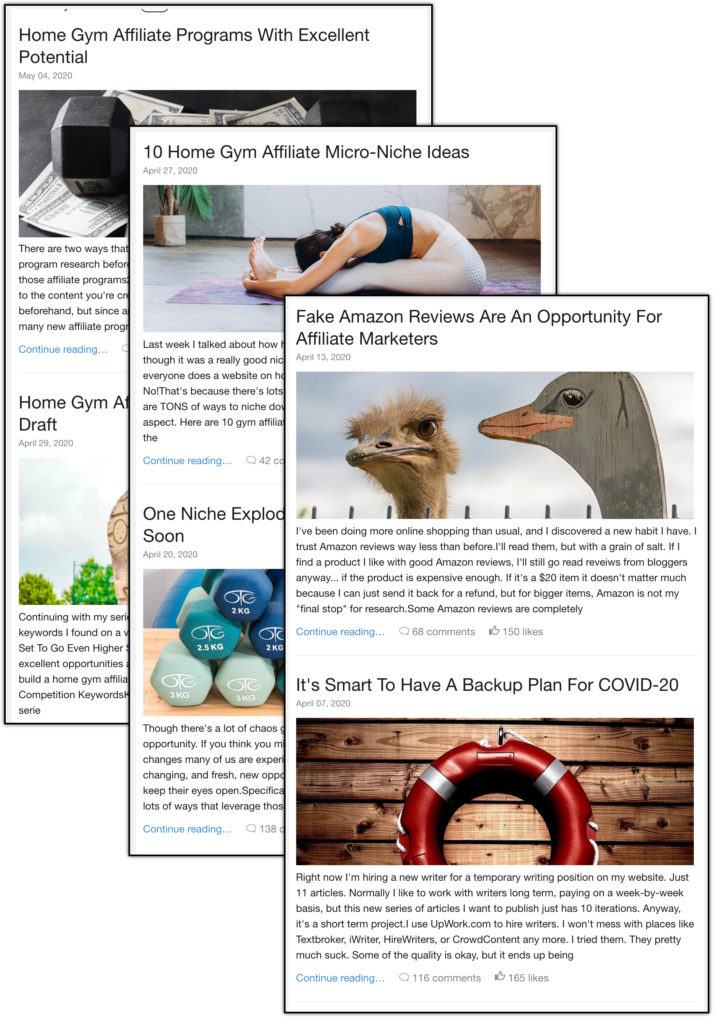 Other than that, I wrote a bunch of content about home gym affiliate websites because I think it's an awesome opportunity. Home gym equipment is selling out online, and people will definitely be scared to go back to the gym for many months, if not years (remember, a vaccine isn't coming for at least 18 months), so home gym & exercise topics are going to be popular for a while.
So far, despite many people around the world losing their jobs and losing their income, I guess some people are still working because my affiliate sales are holding strong, if not increasing.
Affiliate marketing, so far, has been a stable source of income in the midst of a global pandemic.
Final Thoughts
I had a bit of a scare when everything went down last month, but I'm confident everything will be OK now. I'm pretty happy that my affiliate sites are established, and that they are diversified. You never know how certain industries are going to react to big news like everything going on, but so far, so good.
It's taken many years to reach this point, but I'm glad I did all the work to get here.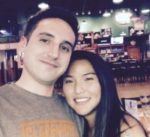 Nathaniell
What's up ladies and dudes! Great to finally meet you, and I hope you enjoyed this post. My name is Nathaniell and I'm the owner of One More Cup of Coffee. I started my first online business in 2010 promoting computer software and now I help newbies start their own businesses. Sign up for my #1 recommended training course and learn how to start your business for FREE!