In many ways, American Consumer Eyes looks like a professional website for mystery shopping. Like other mystery shopping sites, the underlying idea is that you are able to earn money by shopping at or visiting particular locations and providing feedback.
Mystery shopping itself is a legitimate way to earn and some people are hired in this role. It is also notoriously difficult to get involved with. So, does American Consumer Eyes make the process much easier, or is there something else going on?
The American Consumer Eyes Website
The first problem is the website. It does look legitimate at first glance. On closer inspection, there are some oddities that raise immediate red flags. These types of problems don't prove that a site is a scam, but they do offer an indication about what to expect.
For one thing, the domain name is intelligentgraders.com, which isn't even close to the business name. There are reasons for this type of mismatch (like the company changing its name). Still, it doesn't look very professional.
If you sign up for the service, the site states that acceptance emails will come from writeserviceevaluators@gmail.com, which is different again. Plus, the email address listed on the site is info@americanconsumer.eyes.teamz.org (even though the site is .com).

This lack of consistency is frustrating and concerning. Most businesses would go to lengths to keep everything consistent across their site.
Another issue is the target audience. Who is the website actually for?
Most of the marketing suggests that it is targeted at the people who would want to hire mystery shoppers. This includes details about reporting approaches, evaluators and expertise. Individual pages and sections also focus on this idea.
At the same time, the front page directly promotes earning money as a mystery shopper. There are other similar buttons across the site, along with that $300/week claim ($300/week is also pretty high for mystery shopping, just saying).

That's an odd mix. When sites do target potential employees and customers, they normally have clearly defined areas for each. There's no benefit in promoting them both within the same sales pitch.
The most obvious reason to try both angles is if the site targets people who want to be mystery shoppers. With that angle, all of the other information simply acts as 'proof' that the site is legitimate. Users are more likely to trust a site like this than one that only talks about making money.
While we're talking about the website, there are few other small issues. One is that the person who registered the company has hidden all details about themselves, even in the domain registration data.

Plenty of people do this and there are some legitimate reasons. Despite this, it's always concerning when companies don't want anyone to know who is behind them.
This pattern occurs in other parts of the site too. For example, the Contact Us form doesn't provide any details about the physical location of the business or the people involved. All you get is a feedback form. That's not what legitimate companies do.
Plus, you get no details about the size of the company or the staff members. The only place you get any information is in the domain registration, which does have a physical address and phone number. There's just no guarantee that those are legitimate or that they're tied to an actual business.
There are also minor formatting inconsistencies across the site. Plus, the application form says that they're now accepting applications – in 2014! You also need to provide them with your email address, physical address and phone number to sign up.
On a side note, that 2014 date is more than just an inconsistency. It seems to be an intentional lie.  The website hasn't been around for anywhere near that long. Instead, the domain was registered in 2017. This also means that the copyright dates in the footer (1994 – 2017) are intentionally misleading.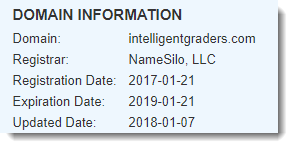 The final issue is that the site isn't nearly as professional as it initially appears. This type of design is easy to create and the site has just been filled with very basic information. There is nothing on there to suggest that the company is legitimate and plenty of concerning aspects.
None of these patterns mean that American Consumer Eyes isn't legit, but they are a serious cause for concern. They suggest that, if nothing else, the site is low-quality and that you should be wary.
The Underlying Scam
American Consumer Eyes might look like a low-quality personal shopping site. In practice, it's actually an outright scam.
If you step all the way through the application process and wait, you'll get an email that tells you what to do next. This is where things get interesting.
The email contains instructions about what to do. The precise instructions seem to vary from person-to-person, probably depending on what is effective at that time. For example, the details below were reported on the site Scamalot.

Other reports suggest that you're sent a check that you need to deposit. Then, you take those funds and send most of them to someone else.
The idea almost sounds legit. After all, the company is giving you the money first. But, this is actually a common scam and one that is risky for you. In practice, the company isn't sending a real check. What they send simply won't clear.
The problem is that it takes time for the bank to learn that the check won't clear, while you get access to the funds much sooner. The instructions from the company come with a sense of urgency, so you're meant to send that money on soon.
The scam works because people send the money before they realize the check hasn't cleared. At that point, the scammers have their money, while the person who was scammed needs to repay the bank.
There are other angles and instructions too. In all cases, you're meant to be sending money on, money that ultimately comes out of your pocket.
A legitimate job will never ask you to do something like this. The whole process makes no sense from a business perspective and it certainly isn't how mystery shopping companies normally work. There are very few situations where you would actually need to send money to someone else and the process certainly wouldn't involve anything like this.
Reviews Online
Another critical indication is that there aren't any positive reviews. If this was a legitimate mystery shopping site, I'd expect some reviews or Reddit threads from people talking about their experiences. There might also be people highlighting how it worked but the process was more effort than it was worth, or something like that.
Those perspectives simply don't exist. Instead, most of the reviews come from internet marketers or from scam reporting sites, where people lost money or felt that the approach was a scam.
For example, the site reportscam.com has 11 reports of people who have been approached with this scam. Some people realized in time, while others lost a significant amount of money.

The practice isn't a new one either. Fake check scams have been around for a long time and they keep coming back with new variations and approaches. This is an area that the Federal Trade Commission talks about on their site too, highlighting it as a concerning type of scam and one to watch out for.
Conclusion
American Consumer Eyes follows a common scam type, one that could easily leave you out of pocket. To make matters worse, you'd be providing them with your email address, physical address and phone number. These will probably be used to spam you at a later date. The details could even be used for identity theft.
Don't be fooled by the fact that the site is free to join. There is much more risk than meets the eye. Besides, even if the jobs were legitimate, mystery shopping isn't especially powerful as a way to make money. You certainly wouldn't make the $300 per week that the site keeps claiming.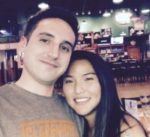 Nathaniell
What's up ladies and dudes! Great to finally meet you, and I hope you enjoyed this post. My name is Nathaniell and I'm the owner of One More Cup of Coffee. I started my first online business in 2010 promoting computer software and now I help newbies start their own businesses. Sign up for my #1 recommended training course and learn how to start your business for FREE!