A2 Hosting is one of the few truly 'traditional' web hosting companies out there today that has not tried to differentiate itself by specializing in some kind of niche. Instead of focusing on some small particular feature and aggressively making an attempt to dominate within that smaller market, A2 Hosting opts to offer pretty much all of the major types of web hosting services that are commonly found on the market these days.
They do so at ridiculously affordable prices and while managing to offer a pretty comprehensive technical support plan for customers. Do they do it well? Not only do they have pretty good reviews, but the company somehow manages to get better ratings in the various services they offer than most companies that specialize in just one of those services!
Nevertheless, I am quick to acknowledge that A2 Hosting is not by any means the perfect web hosting solution for every single type of customer. We mustn't hesitate to note, for example, most of A2 Hosting's plans are pretty small in scale.
If you are a particularly huge company, are expecting your site will experience some kind of massive growth in the near future, or need to scale for occasionally extreme resource use then A2 may not be as flexible as what may be required for your company. But for virtually everyone else A2 Hosting is an awesome company and almost everyone who has worked with them has nothing but positive things to say.
A2 Hosting's Features
The first thing most people will notice as they go perusing through the myriad pages of A2 Hosting's refreshingly well designed web page is their extremely high performance, low price shared hosting plans. Take a look at their three basic shared hosting plans:
Aside from being unusually affordable and fast, the features are mostly fairly usual. It's impressive that SSD storage and SSL are both provided at no additional charge. Like most shared hosting providers, they offer supposed "Unlimited Storage", but this is a marketing euphemism within the web hosting industry.
I assure you, if you actually try to host a significant hard drive load on A2 Hosting's shared hosting server, they will end up contacting you using some policy loophole to prevent you from doing so. But I don't count that against A2 because it is an annoying practice industry wide, not peculiar to this one hosting provider by any means. Here's a little piece of minutia that definitely is outside of the norm: for an extra dollar or so a month, A2 will let you buy access to shared space on a Windows server!
Oh, one more thing about A2's shared servers. If you aren't a web developer, no problem. A2 can be easily used in conjunction with tools the company offers that can help even someone with no one web experience create and design their own website. Check out the video below for an example of what I'm taking about.
The Virtual Private Server services available from A2 Hosting tell a similar story: a pretty standard set of features at an awesomely low price. All of the major Linux distros you would want are offered: Debian, Ubuntu, CentOS, Fedora, Slackware, and Gentoo. On the one hand, those options are probably already offering more choice and freedom than what the large majority of A2 Hosting's VPS customers will ever want or need.
But on the other hand, I can't help but point out that it would literally be free and very easy for A2 to offer a plethora of other Linux distros, or even to let customers upload their own .iso images of whatever operating system they want. Some VPS hosting companies solve this problem by at least letting customers request a non-standard operating system such as one of the BSD's if it is not normally offered. After all it costs the hosting company literally nothing to add it in, and it is very easy.
Nope, not A2! What you see is what you get. Not a huge deal, but a possibly source of minor annoyance for some of you out there who like playing around a lot with different operating systems and environments.
There is one more thing I would really like to note about the features offered at A2. Despite all of the generally positive comments I have to make about A2, one bizarre and negative comment needs to be made regarding their managed dedicated server plan. Take a look for yourself and see if you notice anything weird:
If you opt to pay extra for A2 Hosting to help manage your dedicated server, then you are not allowed to have root access to your own server! I suppose that the theory here is that if you are paying for management of your server, you would not want or need root access.
Additionally, A2 Hosting's support staff may not wish to have to attempt to manage your hosting environment if you have root access that you might abuse to create a highly customized environment that they create constant technical headaches for them. But the solution to that is to contractually limit the kind of support that will be provided on dedicated servers if the user attempts to use tools other than the standard tools provided by A2's systems administration team.
I personally would not recommend paying this much for a dedicated server if they refuse to at the very least give you 'sudo' command access.
The most bizarre thing about this flaw is that A2 has no problem giving customers root access to managed Virtual Private Servers. So it all begs the question: What problem could possibly prevent A2 from offering root access to managed servers that would not be an equally big problem on a VPS? The answer of course is that the policy just does not make sense. The discrepancy is so bizarre and illogical that I am almost tempted to suggest it might be a mistake or oversight of some kind on A2's part. In any case, it is an unfortunate blemish on A2 Hosting's otherwise unparalleled reputation.
A2 Hosting's Online Reputation
The internet has really, really nice things to say about A2 Hosting. Although of course not every single review is stellar, a staggering number are. Here is one pretty typical example of the types of things people say about A2 Hosting:
"A2 Hosting has so far proven why they are always ranked in the top10 no matter what site you go to. I am starting to relax with the thought I made the right decision to move to A2 Hosting."

– Dennis Hosang on the Hosting Facts review of A2
I went with that quote in particularly because it points out something really impressive about A2 Hosting: no matter what web hosting review site you go to, they have something nice to say about A2. Star ratings generally oscillate between four and five stars. If user ratings and reviews matter to you (and I assume they do, since you are reading this review right now) then A2 will not disappoint. I tried pretty hard to find negative reviews, because I wanted to find out what people dislike about A2 Hosting.
The few negative reviews that are out there tend to be people who tried to set up a highly customized, unorthodox environments on the shared servers. I'm not surprised they had negative experienced in those cases, because that's really not what a shared server is supposed to be used for. Frankly, I can't imagine many of these users would have had a different experience at literally any of the other major shared hosting providers on the market right now.
A2 Hosting Prices
I've talked a lot about how awesomely affordable A2's prices are for most of their services. For clarity, let's just collect a little list of all the basic starting monthly rates for A2's major services.
Shared: $3.92
Reseller: $13.19
VPS: $5.00
Cloud: $15.00
Dedicated: $99.59
I still can't get over $5 a month for VPS hosting! Seriously though, A2 Hosting is a haven of reasonable prices in an industry in which upselling is sadly common. A2 also seems to be considerably less stingy regarding disk storage than the majority of other shared hosting providers.
Final Verdict on A2
Unless you are have huge resource needs, A2 is probably a good choice. If your site is pretty small, it's an excellent choice. For everyone else, I would still recommend going for it. A2 Hosting is a good company and unless your needs are very unusual you almost can't go wrong with them. Everyone recommends them, and despite all of my best attempts to root out every conceivable flaw that might be lurking beneath the surface, I feel pretty compelled to agree with the general consensus that A2 provides a great service at prices that sincerely make me wonder how they pay their overheads.
My all-time favorite host is Kinsta. They are pricey, but freakin' fast fast and the support is rock-solid. The STARTER plan is great for one website, but I recommend the BUSINESS 1 if you want to build multiple websites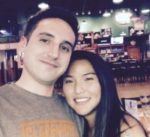 Nathaniell
What's up ladies and dudes! Great to finally meet you, and I hope you enjoyed this post. My name is Nathaniell and I'm the owner of One More Cup of Coffee. I started my first online business in 2010 promoting computer software and now I help newbies start their own businesses. Sign up for my #1 recommended training course and learn how to start your business for FREE!