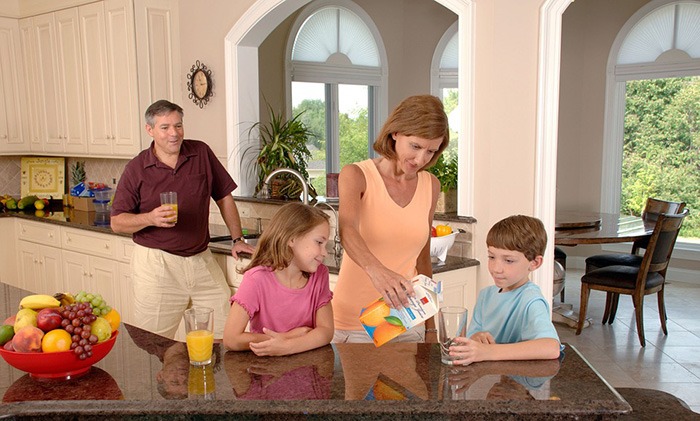 We are living in a time when the two-income family is nearly a necessary commodity. But what do you do when you feel like your best place is at home?
Stay at home moms can have the best of both worlds – they can earn some money from home while caring for their family. There are many great jobs for stay at home moms.
Inflation is rising every day and with it, the need for more income to cover expenses. Add to that the cost of childcare when a mom goes outside of the home to work, it's sometimes hard to justify not being there for your child or your family.
Shannon Brown, a blogger at GrowingSlower.com and author of The Real Mom's Guide, says the average mother needs to find $700 in the budget to be able to afford to stay home.
She outlines the specifics in her blog article, How to Afford to be a Stay at Home Mom. When you factor in childcare, additional eating out, taxes, clothes, transportation, and other incidentals, working outside of the home might not be all it's cracked up to be.
Added to that, some women just want to be there for all of the major milestones in their child's life. Many moms are ditching careers outside of the home and finding creative ways to have additional income to help with the household budget.
Here are some great tips and helpful hints, which may help your chances of success if you decide to pursue a work-at-home opportunity:
Be sure to have set hours for work and home time. Set aside time for each one, no matter what. It's easy to neglect home life when you are surrounded by work and it's easy to neglect work when you are surrounded by your home life. If you don't feel like you are neglecting either your family or your work, your chances of success are improved.
Get dressed, no matter what. It's easy to sit in your pajamas all day when you are working from home and a day like that now and again is okay. But, for the most part, get dressed each day as if you are going out. It helps to put you in the zone and work mode. You'll find it easier to get the day started.
Carve out a workplace within your home. By having an area devoted just for your work, your distractions are minimized. You also don't want to have all your work stuff spread out all over your home. If you do, you'll start to resent your work more and feel as though it's taking over.
If work gets to be too much, take a time out. Take your toddler on a walk around the neighborhood, or go to the park. What's the point of working from home if you can't make time for those little luxuries to help keep you sane and grounded?
Set boundaries and stick to them. For instance, if a client asks you to rush a project outside of the hours you have set for yourself, don't be afraid to say "no." Once again, the whole point of working from home is to keep family number one. At the same time, if you have a deadline within the hours you've allocated, don't be afraid to set boundaries with your family. Keep to the hours you have set aside for work. It's all about balance.
Give each side your all – and while you are at it, don't forget about yourself. When you are working, be focused on the task-at-hand. When you are with the family, make those moments count. But, take a breather for yourself now and again to keep yourself happy. Remember, bubble baths, chocolate, a good movie or book and just breathe.
Now that we know which things can help you be more successful, let's talk about what jobs are great for moms who want to work from home.
YOUR OWN ENTERPRISE
Many stay-at-home moms have their own industry. They draw from their talents or something that is convenient and works for them. The possibilities are endless, but we'll talk about a couple of them.
Ebay is one of the most popular online venues for merchandise. Check out these moms who've made a business out of selling things on Ebay. You can start by selling things from our own home that you don't need or want anymore.
Or you can do like many Ebayers do, and hit garage and estate sales every Saturday morning in search of good, sellable merchandise. There are so many helpful hints about selling on Ebay, I'd almost need to write another article just on that.
The best thing you can do is to do your research and study successful sellers to learn the do's and don'ts of selling on Ebay. The bottom line is all you need is a camera, a computer, and the Internet. If you decide to sell on Ebay, you'll quickly see how one man's trash can become another man's treasure.
Create gift baskets by making baskets filled with small presents and edibles. Gift baskets are very popular, especially with businesses. You can create a local website to market your business, which should increase visibility to your business.
You could also have business cards made and leave some at businesses around town. You could make baskets with candy, teas, coffee, champagne or wine, mugs, and more. There have been reported incomes of $25,000 to $50,000 a year from some moms who've elected to do this, although this is the extreme end of the scale, and it takes time to work up to that. In the start, it will probably produce only a small side income.
FREELANCING
As a freelancer, you simply use your skills that you probably had before becoming a mom and find ways to utilize them for yourself.
You might offer services such as writing, social media marketing, graphic design, bookkeeping, data processing and more. You can work for one or several clients, depending on the workload you wish to take on. There are 55 million Americans in the US with freelance careers.
4. Writing is a great niche to break into for working moms. You can be a guest blogger for other bloggers or you can start your own blog.
If you do your research to see how to have a successful blog, you can join the ranks of those who are making a living out of it. One of the marketplaces that hire freelancers is Upwork. The best part is you can write from anywhere you want – Starbucks, by the pool, or in your jammies at home.
A good place to start might be to write what you know. As a mom, you probably have lots of useful advice or stories to tell about parenthood. Check out this list of 28 magazines that will pay for your blog articles, especially geared for parents.
As a freelance writer, your income is only limited by how much time you spend writing, and depends on what jobs you choose. Some moms have actually made enough to replace their husband's income. General articles that require little research or expertise pay $10-$50 each, while more technical ones that may include original research, images, a background in the field, etc. qualifications can pay several hundred dollars each!
5. Graphic Designers visually communicate their client's message to effectively brand their products. They create logo designs, business cards, brochures, flyers, print advertisements, company letterheads, catalogs, and more.
They may design their client's social media pages and websites as well. If you are somewhat artistic, this may be a good niche for you.
6 – 8. Data Entry, Transcriptionists and Customer Service associates are all jobs that can also be worked from home. All you need is a computer, a phone, the skills, and a pleasant disposition. Career Builder has a list of jobs in these areas available to stay-at-home mothers on their website.
These jobs average about $15 an hour pay.
MARKET YOUR TALENTS AND HOBBIES
There are so many things you can do to work from home. Everyone has a talent or something they enjoy doing. For instance, if you sew, knit, make jewelry or other crafts, you can sell your creations on Etsy, or at your local farmer's market.
Also, if you just happen to love collecting vintage items, you could sell some of your finds on Etsy or your local flea market. You could turn your passion into a business.
If you are good at baking, you can open an at home bakery, provided the laws in your city allow for it. You can even showcase your recipes online! Love to take photographs? Use your photography skills to make money. If you play an instrument or have a piano, you could teach piano lessons.
The point is, there are many great business opportunities for stay-at-home moms. Whether your goal is to make just enough money to help the household budget, or to replace the income you might have with a job outside the home or beyond, the possibilities are endless.
Hopefully, you'll find the perfect job for you that will allow you the desire to stay home with your family, while earning enough money to justify it.
One of the best job opportunities of the decade is working online. The online world is a "wild west" where anyone can start a business regardless of your age, race, education, or background.
The thing that matters most is that you are motivated and persistent. Even total newbies can earn money online by starting a simple website and putting some advertising on it.
I've been working online since 2010. You can learn how to do what I do in just a few weeks, and earning a full time income of over $10,000 per month is absolutely doable with consistent effort!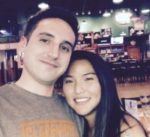 Nathaniell
What's up ladies and dudes! Great to finally meet you, and I hope you enjoyed this post. My name is Nathaniell and I'm the owner of One More Cup of Coffee. I started my first online business in 2010 promoting computer software and now I help newbies start their own businesses. Sign up for my #1 recommended training course and learn how to start your business for FREE!