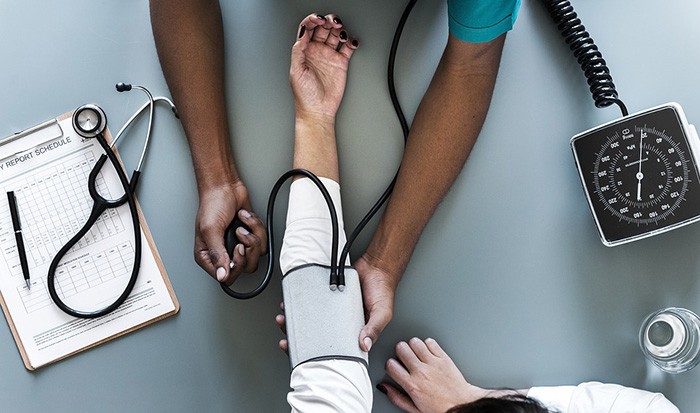 As patient demand increases and adds to the responsibility of patient care, more worn out and weary nurses are wondering if it's possible to find work outside of the clinical setting. The answer is yes. There are many great job opportunities for nurses who want to work from home.
When most of us think of a nursing job, we have the picture of someone in scrubs at the bedside of a sick person, usually in the hospital, a nursing home, or a doctor's office. However, more and more nurses are seeking work-from-home jobs.
Strangely, we are living in an age where people are living longer, but are sicker than ever. There are not enough doctors and nurses to adequately meet the demands of our sick population.
This fact only means that nurses are overworked and underpaid for what they do, often performing the job of 2 or 3 people at a time.
For this reason and more, many nurses are evaluating their job situation and looking for alternative ways to use their nursing degrees. Many even want to work from home, especially after being out amongst a sick population over time.
There can be many benefits to working from home, but there can be some negative implications as well. While working at home makes it easier for you to manage your own life, in particular, time with your family and their needs, it also means that your work is never far from you.
Let's look at all of the pros and cons of working from home as a nurse.
PROS
More flexibility in your schedule
Saves time and money
More time to retreat, rest, and sleep
Little or no commute time, which also saves time and money
Eliminates the need for daycare, if you have children
No wardrobe worries
Healthier meal options as you can literally cook while you are working, saving money as well
Quieter work environment means less stressful environment
Can foster a better balance in your life between your work and personal life
Production can be better, i.e. more time to focus on work with no commuting, less workplace stress, and few distractions
CONS
Not a good choice if you lack self-discipline and motivation
Your choices are limited and depending on your end-goal, working from home may not be satisfactory enough to you
You never get to leave your work as it's always there with you in your home, so there are fewer times to escape from it
You lose interpersonal connections with co-workers and patients
It's can be easy to get distracted at home, i.e. television, kids, music, and other things
If you're not careful to maintain contact with others, your social life and skills could suffer
You really have to be your own support network at home, which can lead to feelings of loneliness, isolation, and anxiety
So, now we can see that working from home has its benefits and disadvantages. Looking at the list, there are more advantages than disadvantages. The bottom line is, working from home may be great for some people and not the best choice for others.
It really just depends on what your needs are. If you decide that you want to pursue a career from home that utilizes your nursing skills, the possibilities are numerous. Let's learn about a few.
TELEPHONE TRIAGE OR TELEHEALTH NURSE
Telephone triage or telehealth nursing is a great choice for nurses who still want to be involved in the healthcare of people, but just don't want to be in the clinical setting.
A telehealth nurse provides consultation and advice to patients over the phone. They help to assist patients by evaluating their situation through learning about their medical history.
They ask medical questions to further clarify their medical issues so they can direct the patient in the direction they need to go.
By doing this, telehealth reduces healthcare cost and the time and resources of doctors, whenever possible. This is a good option for patients that are chronically ill and not in need of urgent healthcare.
Examples of this include diabetic patients, asthma patients, patients with high blood pressure, and others.
Telehealth nurses work as freelancers in work-at-home jobs or for agencies, insurance companies, or health care facilities. In addition to your nursing degree and skills, as a telehealth nurse, you need to have strong documentation and assessment skills.
Of course, with any work-at-home job, you must also be self-motivated and have the ability to work independently. Strong Internet and typing skills are also a must.
There are many sites online which advertise telehealth nursing jobs including careerbuilder.com
Telehealth nurses earn an average of $58,000 a year.
CASE MANAGEMENT NURSE
A case management nurse provides care by phone to patients suffering from long-term medical conditions or a disability, often related to their work. There are other specialties in this area, such as cancer, elderly care, mental health, and disability.
A case management nurse assist patients and the company they work for to help find affordable ways to manage their health and the patient's condition. Essentially, they work as a liaison between the patient and the company that employs them.
You may manage your patient's medical plans of care, schedule appointments, oversee medication use, and more.
If you work with disability patients, you would help to evaluate a patient's disability claims, while offering medical intervention to help these patients return to work. This is often the case for injured employees.
In this case, you would work with patients, doctors, physical therapists, other therapists, and others to achieve a cost-effective outcome for both the patient and the company you work for.
Most of the time, a case management nurse works for an insurance company. In addition to an RN degree and license, they usually require at least 3 years of clinical practice.
Disability management is a plus as well as insurance industry knowledge and experience in critical care, home health, and rehabilitation. You also need to have strong computer and customer service skills as well as good time-management skills.
This work can be highly rewarding to see a patient go from a disabled person who's future isn't clear to seeing them productive again, both in their personal life and back at work.
This particular work-at-home opportunity often offers a similar salary to what you were accustomed to in the clinical setting, as well as benefits.
A case management nurse can earn an average of $68,000 a year.
HOME HEALTH CARE NURSE
In actuality, a home health care nurse does part of her work from her own home, and part from a patient's home. Home health care nurses usually work for an agency. They only have to report for work in the office to get supplies or for meetings, usually only a couple of times a month.
Their typical day consists of seeing patients in the morning, possibly the afternoon, depending on how they work their schedule, and then completing paperwork at their own home. Most of the paperwork they do can be sent via online through the computer back to the agency they work for.
As a home health care nurse, you would report to a patient's home, take their vital signs, assist with medication if required, change any dressing for wounds if they have them, and do an assessment of the patient's general condition for that day. Occasionally, some nurses give IVs.
You still use your clinical skills in this position, but just as important is for you to be organized and be able to work independently. This job is best suited for seasoned nurses who just need a break from the constant barrage of many patients on a daily basis.
As a home health nurse, you see much fewer patients in a day and half of your work is paperwork.
Home health care nurses earn a median annual salary of $55,000 for full-time employees.
MEDICAL TRANSCRIPTIONISTS
Medical Transcriptionists listen to audio recordings from doctors and other medical professionals and transfer them into readable texts. They may use voice recognition software to help convert the audio into text, then analyze, edit, and modify it into a report or document to be stored.
A nurse can do this job well because the voice can be muffled or unclear and when it comes to analyzing something, their medical knowledge and terminology can come in quite handy to help decipher something that is unclear.
A medical transcriptionist must provide accurate records to ensure a patient gets the best care for their condition.
A medical transcriptionist can work for hospitals, clinics, physicians, insurance companies, and even lawyers. There is an upswing in the demand for medical transcriptionists.
The bonus is that while many work-from-home jobs are outsourced outside of the US, this is one that is kept within our borders due to privacy and security concerns.
You can work this job as a full-time or part-time employee, as a contractor for a company, or in a freelance capacity.
You must have a good knowledge of medical terminology, procedures, medical tests, and medical profession language – no problem for nurses.
You can learn more about medical transcribing through the Association for Healthcare Documentation Integrity website.
Medical Transcriptionists earn less than the other jobs we've talked about here, only about $35,000 to $45,000 a year.
Luckily, certified and degreed nurses usually fall on the higher end of that, and when you consider that it's a job that is worked completely from home, it's not too shabby an income.
Hopefully, I've given you enough food for thought to see that there are paths for nurses who want to work from home. These are just a few possibilities. There are more possibilities that can be explored through a little research online if these don't appeal to you.
One of the best job opportunities of the decade is working online. The online world is a "wild west" where anyone can start a business regardless of your age, race, education, or background.
The thing that matters most is that you are motivated and persistent. Even total newbies can earn money online by starting a simple website and putting some advertising on it.
I've been working online since 2010. You can learn how to do what I do in just a few weeks, and earning a full time income of over $10,000 per month is absolutely doable with consistent effort!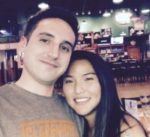 Nathaniell
What's up ladies and dudes! Great to finally meet you, and I hope you enjoyed this post. My name is Nathaniell and I'm the owner of One More Cup of Coffee. I started my first online business in 2010 promoting computer software and now I help newbies start their own businesses. Sign up for my #1 recommended training course and learn how to start your business for FREE!