About 123-Reg
You may recognize 123-Reg as a leading provider of domain names, but they also offer website hosting. In fact, 123-Reg has shared hosting plans starting at only £1 per month. You'll also find optimized WordPress hosting starting at just £1 per month and VPS plans for £9.99 a month.
The prices are low, but the quality is high. 123-Reg also has some very strong Search Engine Optimization (SEO) tools, including link building and social media integration. You will also find a more than adequate website builder. The WordPress hosting offered by 123-Reg is excellent and has been simplified to keep novice website developers more than happy. Let's dig into some more details about this hosting company to see if it's where you should host your business.
What Makes 123-Reg Unique?
123-Reg is unique for having everything that you need under one roof. You can host and promote your website from a simple control panel. They also have a UK-based support team that operates 24/7. Other highlights include SEO tools that are among the best available and access to an in-house design team – if you need help creating your website.
When choosing a host for your website, I know hosting reviews just all mesh together and it's hard to tell which one is best for you and your business. It's all kind of confusing for newbies! So to help clear things up, I think the unique set of promotional tools and UK location are two things which can distinguish this company from others out there.
 The 123-Reg Online Reputation
With over 3,000 customer reviews posted to TrustPilot.com, 123-Reg has an average score of 8.4 out of 10. TechRadar.com gave a score of 3.8 out of 5, while WhoIsHostingThis.com gave a score of 3.1 out of 5-stars. When you take all of this into consideration, 123-Reg has a good online reputation.
In other words, this is a very good hosting company, but it's not without problems. Many times, big hosting companies will have scores split like this. Out of 3000 people that are willing to submit a review, there's got to be some very frustrated people who need to vent!
Shared Hosting comes with a free domain name. If you choose the Unlimited or Premium+ plans, you will get WordPress one-click installation, so you can instantly start building your WordPress site. The price is pretty insane, especially considering you get a free domain with it.
You can host multiple websites and accounts from the control panel, which has been developed to be both easy to navigate and powerful. The support team is based in the UK and available through the live chat function. Here is a closer look at each of the hosting plans.
Essential (£1/mo.) Included Domains 1, Websites 1, Storage 10GB, Unlimited Bandwidth
Business (£1/mo.) Included Domains 2, Websites 5, Storage 100GB, Unlimited Bandwidth,
Unlimited (£1/mo.) Included Domains 3, Websites 10, Unlimited Storage, Unlimited Bandwidth, WordPress Ready, 1 SSL Security Certificate
Premium+ (£1.25/mo.) Included Domains 1, Unlimited Websites, Storage 100GB, Unlimited Bandwidth, WordPress Ready, 1 SSL Security Certificate
How's it possible that all the plans are just 1 GBP per month? Upon the renewal next year, you'll pay regular price. The 1-pound promotion is just an attractive way to get you in the door! Is the right pricing structure for you? Other companies like Bluehost charge a few dollars more, but the pricing is relatively static. Mocha host has a lifetime guarantee for pricing. Still, it's hard to pass up a £1/mo deal?
The normal pricing for these plans are £3.50, £7, £12, £20, respectively
WordPress Hosting (From £1/mo.)
The WordPress hosting is available at an incredibly low price. The Premium hosting plan comes with 2GB RAM that will have your web pages loading at ultrafast speeds.
It is interesting to see 123-Reg using load balanced servers. With this feature, certain parts of your website are spread across a network of servers, resulting in faster load times. You will normally only find load balanced servers on more expensive plans. At£1 per month, 123-Reg offers tremendous value.
Along with fast web pages, you will get daily backups and a one-click restore feature. Another very good feature is automatic security updates. Again, many of these features are normally reserved for high-priced hosting plans, which makes 123-Reg even more attractive as a hosting solution.
Business (£1/mo.) Included Domains 2, Websites 5. Storage 100GB, Bandwidth Unlimited
Premium (£14.99/mo.) Included Domains 1, Unlimited Websites. Storage 100GB, Bandwidth Unlimited, SSL Security Certificate, 2GB RAM
After the first year promotion, you'll be paying £7 or £15 depending on which plan you choose.
My recommendation? I'd go with the WordPress optimized hosting Premium plan. That way you get hosting that will help your site run fast, but won't overpay for your first year as a small website.
Website Builder (From £4.99/mo.)
The 123-Reg website builder works well, but there is a very big problem. Unless you upgrade to the Business+ plan for £9.99 per month, you will have a 123-Reg logo on your website. Hosting company logos are a stigma of free websites and less professional-looking. For £4.99 per month, this logo will remain on your website.
There are better website builders available at a fraction of the cost. Luckily, 123-Reg does offer valuable hosting plans. You will find a host of SEO tools and your website will be automatically listed with search engines. The templates are good. The user interface is clean and easy to use, but I do object to paying more than I am already paying just to have a 123-Reg logo removed.
Search Engine Optimizer (£9.99/mo.)
123-Reg has a Search Engine Optimizer plan for £9.99 per month. This claims to include all your SEO needs. You can even automate certain SEO processes and give your website a full SEO audit. Through this audit, you can identify any issues that are keeping you from climbing the search engine rankings. The SEO issues that you find will not be fixed for you, but you will get instructions for resolving the problem.
Another wonderful feature is the monthly website report. The report details how you can improve your website's performance. You get a clear action plan each month. If you're new to SEO, this is a terrific way to start making improvements to your website and learn more about SEO at the same time. You will also get competitor reports and keyword analysis.
I do like the idea of them doing a monthly website audit though. What type of information will they give? If you've done an SEO audit from 123-Reg let me know! Personally, I'd rather learn what SEO actually means and how to do it, so I can be sure that the £9.99 fee per month is worth it!
VPS Hosting (From £9.99/mo.)
The first thing to consider with 123-Reg VPS is the operating system. Most VPS plans come with Linux, which can be hard to use for novice computer users. 123-Reg offers something that may be more familiar to most users. Even on the starter plan, you have a choice of Linux or Windows. If you're new to using VPS, Windows will make life much easier.
I've reviewed dozens of VPS plans and the options from 123-Reg provide some great value in comparison. This is especially true when you get a VPS with Windows installed for less than £10 per month.
Starter (£9.99/mo.) Single Core Processor, RAM 512MB, Storage 25GB, Unlimited Bandwidth, Linux or Windows
Large (£18.99/mo.) Single Core Processor, RAM 1GB, Storage 70GB, Unlimited Bandwidth, Linux or Windows OS
XL (£29.99/mo.) 2 Core Processor, RAM 2GB, Storage 100GB, Unlimited Bandwidth, Linux or Windows OS
XXL (£44.99/mo.) Single Core Processor, RAM 512MB, Storage GB, Unlimited Bandwidth, Linux or Windows OS
You probably don't need VPS right now, but this is something you can consider later as your site(s) start to gain more traction.
123-Reg Cancellation Policies
All hosting plans come with a 30-day money back guarantee. If you are not happy, you can cancel you're hosting and get a full refund by simply activating the money back guarantee in your control panel. If you decide to leave 123-Reg after the 30 days, you can do so at any time. It is important to note that all hosting plans are billed annually.
123-Reg Customer Service Review
With a UK-based technical support team and some excellent customer reviews, 123-Reg provides their customers reliable customer support. Most problems are handled quickly and with very little fuss. The live chat function is good and the response time for support tickets is decent, with many problems being fixed in under 4 hours. I haven't found many complaints about the support offered by 123-Reg.
This is a huge advantage over dealing with customer support that's outsourced to developing countries, where it can be frustrating trying to communicate with someone who is not a native English speaker.
Who is the Ideal Customer for 123-Reg?
If you're searching for low-cost website hosting, then look no further. 123-Reg has hosting plans starting at only £1 per month. There are many features that are suitable for both experienced website developers and those that are new to WordPress.
The VPS hosting includes the ability to have a Windows desktop environment, which normally costs extra. When you get past the shared hosting plans, you'll find that 123-Reg delivers on managed hosting, WordPress, and VPS plans.
In addition to these two reasons, if you want to have a UK based provider, perhaps because you're from the UK, or just don't want US-based servers, then this is good company to go with. Keep in mind there may be some disadvantages to hosting with a UK company, since free speech laws in the UK and Europe are not as protected as in the US, or ignored in places like Eastern Europe.
123-Reg Final Review
There is quite a lot to like about 123-Reg hosting. The WordPress hosting plans are reasonably priced and the features that you get for just £1 per month are normally reserved for more expensive hosting plans.  Though the plans increase in price later, it basically means your first year of business runs extra lean, saving you money. If you decide to quit affilaite marekting later, you're only £12 poorer for the hosting AND domain included.
My all-time favorite host is Kinsta. They are pricey, but freakin' fast fast and the support is rock-solid. The STARTER plan is great for one website, but I recommend the BUSINESS 1 if you want to build multiple websites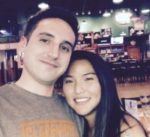 Nathaniell
What's up ladies and dudes! Great to finally meet you, and I hope you enjoyed this post. My name is Nathaniell and I'm the owner of One More Cup of Coffee. I started my first online business in 2010 promoting computer software and now I help newbies start their own businesses. Sign up for my #1 recommended training course and learn how to start your business for FREE!