1200 Weekly makes the bold claim that you can earn a considerable income by stuffing envelopes at home. In fact, the site suggests that you'd earn around $5 for every single envelope that you stuff, creating an unlimited earning potential.

Needless to say, the claims sound too good to be true, especially as actually stuffing envelopes is fairly easy. The concept itself is an old one and variations have been around for decades, if not longer. But, is there an 1200 Weekly scam? Or, does the site company live up to its claims?
The Steps Involved
Most of the marketing for 1200 Weekly suggests that the company sends you envelopes, you stuff them and then mail them out. You're then meant to earn $5 for each of those envelopes that you stuff.

Plus, once a person has completed 50 envelopes, they are paid $59.90, which is twice the initial fee. The concept seems ideal. But, there's a catch – you have to pay first. The cost isn't high, just $29.95.
The company states that this is to protect themselves, so that they're not sending out expensive materials to people who aren't really that interested. That may be true but it's only part of the reason. The approach also means that most people don't know what's involved until they actually pay.
Because there is no limit to how many envelopes that can be stuffed per week – members could theoretically earn upwards of $1,000 each and every week. At least, that's what the company suggests.

Does this all sound too good to be true? It should!
In fact, the concept doesn't even make sense. How could any company afford to pay people $5 per envelope? Especially if all you're doing is putting flyers in envelopes and mailing them out.
The company could do the same task for much less money without all the extra hassle. After all, most direct mailing companies rely on machines to stuff envelopes. Even those that do hire people to manually stuff envelopes would never pay that much and they wouldn't outsource to random members of the population.
Most of the 1200 Weekly website is filled with the same hype and absurd claims. For example, they suggest that the technique is possible because mail order companies don't want to hire more staff. Even if that were true (which is doubtful), companies could outsource at a much better rate than $5 per envelope.

But, if you read the disclaimer on the page, there is actually detailed information about what is (and isn't) involved. The best way to look at the disclaimer is to copy and paste from the site into Word, as it is provided in a very small box with tiny font.

The information in the disclaimer highlights what the actual process is. And, not surprisingly, it is very different than what the company implies. Specifically, you need to send out or post flyers and ads for the company and then wait for replies. The advertisement you use has to be approved first but 1200 Weekly offers one example that people can use.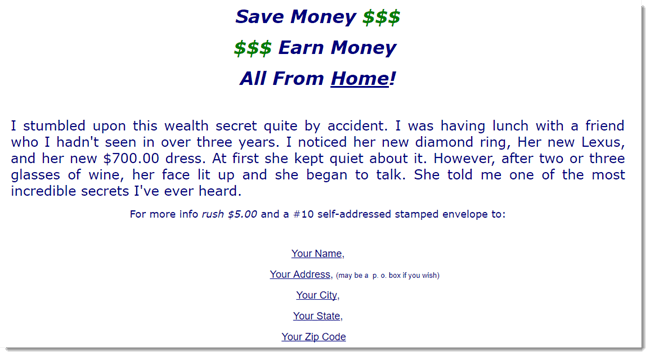 Regardless of whether you make your own flyer or whether you use one from the company – you are responsible for making copies and marketing. This could include posting the flyers physically, sending letters, advertising online or any other method.
Now, it isn't clear what happens if your flyer doesn't get approved – although I would guess that you have to simply submit another one. Still, you're likely to get something approved sooner or later, so we'll just carry on with the discussion.
The first thing to mention is that, you don't get paid for any of this. So, you have to pay to make copies, to send out letters and even to submit your flyers to the company. That could get pricy quickly, especially if you were physically printing out flyers.
What's more, that $5 per envelope doesn't come from the company at all. Instead, it comes from the people that respond to your ad. Along with the $5, anyone who responds also sends a self-addressed envelope.

You then put a flyer the company provides in that envelope and send it back (again, at your expense). Essentially, you're earning money by recruiting people into the exact same program.
Technically speaking, most of the marketing for the company is actually true, it's just incredibly misleading. For example, you do earn $5 for each envelope that you stuff. However, you first have to promote the 1200 Weekly and get people responding to those ads before you even have any envelopes to fill.
That process is very different than simply having a stack of envelopes to fill. It's also not remotely similar to what 1200 Weekly implies everywhere else on their site.
The style also means that you're unlikely to get much interest. After all, the marketing looks and sounds like a scam. Some people might try anyway, as the cost is just $5. But, even then, responses are likely to be slow.
This means that you probably won't have hundreds of envelopes a week to fill and you won't be making thousands of dollars per week from the process. Instead, you would struggle to get interest at all. You could even end up spending more than you make through the various associated costs.
Is It A Scam?
1200 Weekly is incredibly manipulative and misleading but you could theoretically make money from it. For that matter, any income you do earn comes from the people you recruit, so you don't even need to rely on the company directly.
Yet, when it comes down to it 1200 Weekly is still a scam. After all, you're not actually getting paid to stuff envelopes at all. Instead, your participating in something similar to a pyramid scheme, where there is no physical product and the key goal is to recruit as many others as humanly possible.
There are also various complaints about the company, such as them not returning calls and people not getting the supplies that they expect.

Additionally, the marketing does strongly imply that individuals are getting paid to stuff envelopes. This means that many of the people you get involved are likely to be upset or angry when they realize what the system really is. The people that fall victim to this type of scam are often desperate for money as well, which makes the whole thing that much worse.
I don't know about you, but I hate the idea of having to mislead and manipulate people just to earn money. And, why do that anyway? There are so many legitimate products out there that you can promote and earn a living from, such as by promoting aromatherapy products or wedding supplies.
There are also various costs involved with 1200 Weekly, such as printing the flyers initially and sending mail back to the company. Those costs could add up quickly, especially if you do extensive advertising. If you also had a fairly low response rate, you could easily spend more than you make.
The company is also meant to actually pay you $59.90 if you successfully mail out to 50 people. This would help to offset some of those costs. But, you would have to get 50 responses first, which would be fairly difficult.
There is also no guarantee that the company would pay. After all, the website itself is copyrighted 2006 and doesn't look or feel like it has been updated all that much since then. The misleading marketing also doesn't install much confidence, nor do the complaints about the company.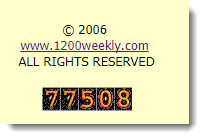 Envelope Stuffing Scams
Sites like 1200 Weekly aren't new, not at all. Instead, there are many different versions of envelope stuffing scams out there and they tend to run off the same general principles, which includes recruitment. One such scam we recently reviewed was from the website Hazel Peppergood.
For that matter, there simply aren't legitimate envelope stuffing jobs out there, mostly because the idea doesn't even make sense. There really is no way that a company would pay people at a high rate to fill envelopes – not when the task is so menial and easily automated.
Now, there are cases where local businesses may want people to actually stuff envelopes. But, this is incredibly rare, never pays well and is always on the small scale. In most cases, such roles are never advertised as actual jobs anyway. Instead, a company might outsource the work to a local printing company or could add it on as a task for one of their current employees or interns.
As a result, any envelope stuffing job you see advertised online will be a scam.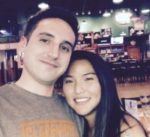 Nathaniell
What's up ladies and dudes! Great to finally meet you, and I hope you enjoyed this post. My name is Nathaniell and I'm the owner of One More Cup of Coffee. I started my first online business in 2010 promoting computer software and now I help newbies start their own businesses. Sign up for my #1 recommended training course and learn how to start your business for FREE!